Super Bowl 50 is only a few days away. With the biggest game of the NFL season rapidly approaching, it's time to take a look at the top players on each team. The rankings happened to break down with five Broncos and five Panthers. Defense dominated, with eight players. That's a testament to how good both defenses are. 
Cutting the list down to 10 players was not easy, and several worthy and talented players missed the cut. With that in mind, here are the 10 Best Players In Super Bowl 50:
10. Thomas Davis, LB, Carolina Panthers
We start with a linebacker who will play through a broken arm. Davis doesn't get the same love another Panthers' linebacker on this list does, but he's a heck of a player. Davis did a little bit of everything this year, racking up 105 tackles, four forced fumbles, four picks and a fumble recovery. While he might be limited because of his injury, Davis is a key contributor for the Panthers' defense. 
9. DeMarcus Ware, LB, Denver Broncos
Ware is likely a future Hall of Fame member, but is not the best pass rusher on his team. He's still a dangerous threat to get the QB, but he's not quite in his prime anymore. He still managed to post 7.5 sacks in 11 games this season. 
8. Emmanuel Sanders, WR, Denver Broncos
Demaryius Thomas might be the bigger home-run threat and more well-known in the fantasy world, but Sanders is the better WR. Sanders is the better route runner and more reliable when the Broncos need to pick up a first down. It wouldn't be a surprise to see Josh Norman (see below) matched up against Sanders more than Thomas. 
7. Kawann Short, DT, Carolina Panthers 
Short doesn't get much love, but he's had a great season. He's been a disruptive presence on the defensive line, racking up 11 sacks. While other Panthers' defenders get more recognition, Short plays a critical role in the run defense and pass defense. For more on the Panthers and their Super Bowl run, download the Chat Sports Android and iPhone app. 
6. Derek Wolfe, DE, Denver Broncos
Speaking of players who get little love nationally, there's Wolfe. The two outside linebackers for Denver get the press, but Wolfe is one of the best 3-4 DEs in the NFL. He recorded 5.5 sacks at a position that rarely is asked to pressure the QB, despite missing four games. He's even better in the running game and the Broncos are lucky he signed a team-friendly, four-year, $36.7 million contract. 
5. Josh Norman, CB, Carolina Panthers 
Norman started the season hot, and then teams just stopped throwing the ball at him. He's a true shutdown corner that can take away half the field. An impending free agent, Norman is about to get paid. 
4. Chris Harris, CB, Denver Broncos 
Norman is arguably the better pure coverage corner, but Harris is no slouch himself. What gives Harris the edge over Norman is Harris' ability in the running game.For more on the Broncos and their Super Bowl run, download the Chat Sports Android and iPhone app. 
3. Von Miller, LB, Denver Broncos 
There might not be a better pass rusher in the NFL right now than Von Miller. He's great at getting to the QB and has the chance to have a strong game against the average Panthers' tackles. Having racked up 11 sacks in the regular season and 2.5 in the postseason, it's fair to expect Miller will add a few more on Sunday. 
2. Cam Newton, QB, Carolina Panthers 
Newton is the likely MVP, so it's not much of a surprise that he's so highly ranked. He's been wonderful this season, leading the Panthers to the Super Bowl despite limited weapons around him. A dual-threat, the Panthers will need Newton to play well to beat Denver. 
1. Luke Kuechly, LB, Carolina Panthers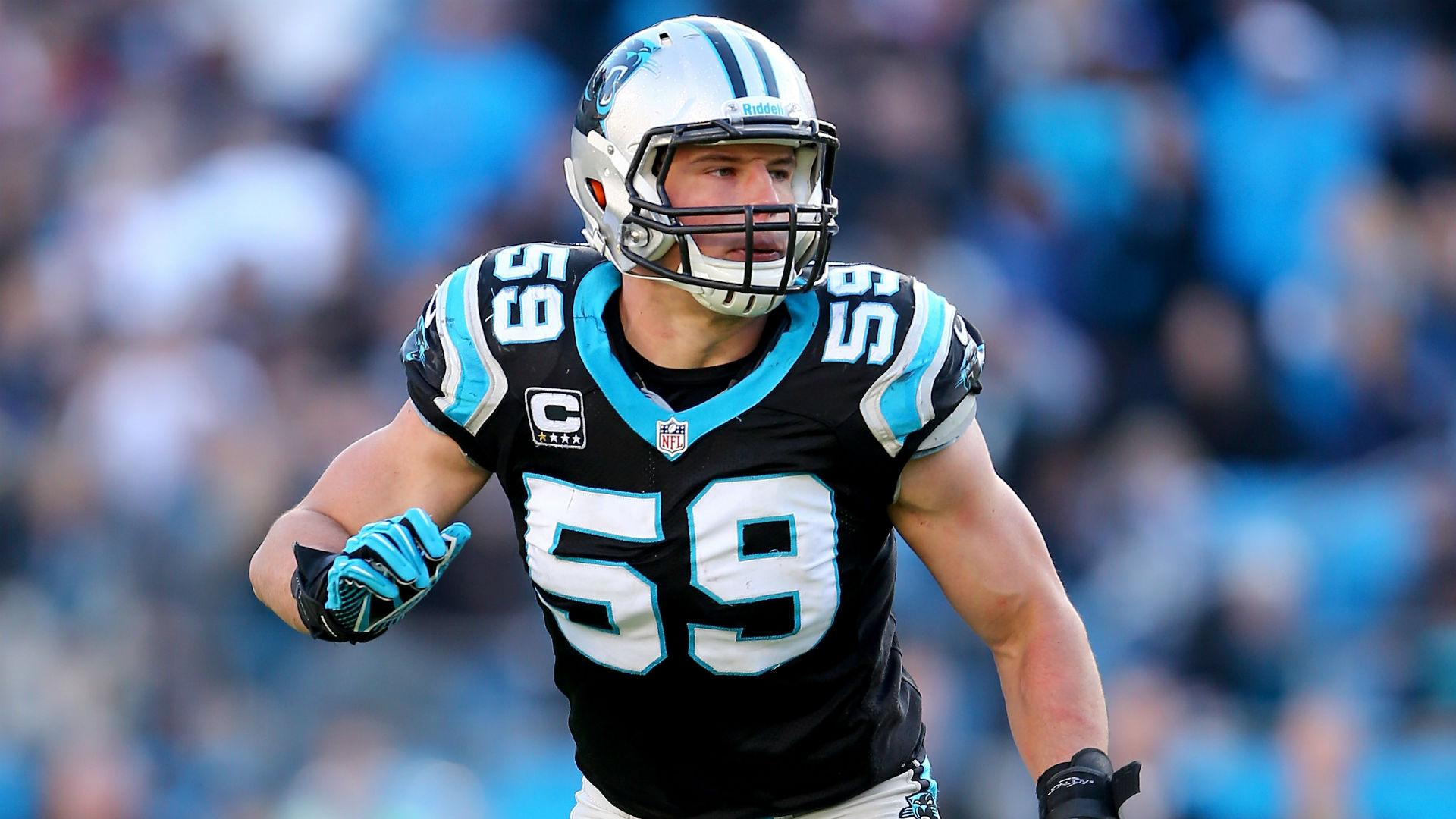 While Newton will likely win the MVP, he's not the best player on his team. That's Kuechly, who is rapidly becoming one of the best linebackers in NFL history. Still just 24 years old, Kuechly is the best LB in the NFL. He's a tackling machine and is the best pass coverage LB. After all, there's a reason he's had a pair of pick-sixes in the two postseason games. He won't get to the QB often, but he'll have the defense lined up in the right formation and he'll often find himself in the right position to force a turnover.  
Back to the NFL Newsfeed
Related Topics: Panthers News, Thomas Davis, Derek Wolfe, Luke Kuechly, Super Bowl 50, Broncos News, Demarcus Ware, Emmanuel Sanders, Cam Newton, Von Miller, Josh Norman