With just one week left in the regular season, four players remain in serious MVP contention. Aaron Rodgers has been a late riser thanks to Green Bay's late-season surge, but Tom Brady, Matt Ryan and Ezekiel Elliott remain as the frontrunners. Here's how the race stacks up going into the final Sunday of the season:
4) Aaron Rodgers, QB, Green Bay Packers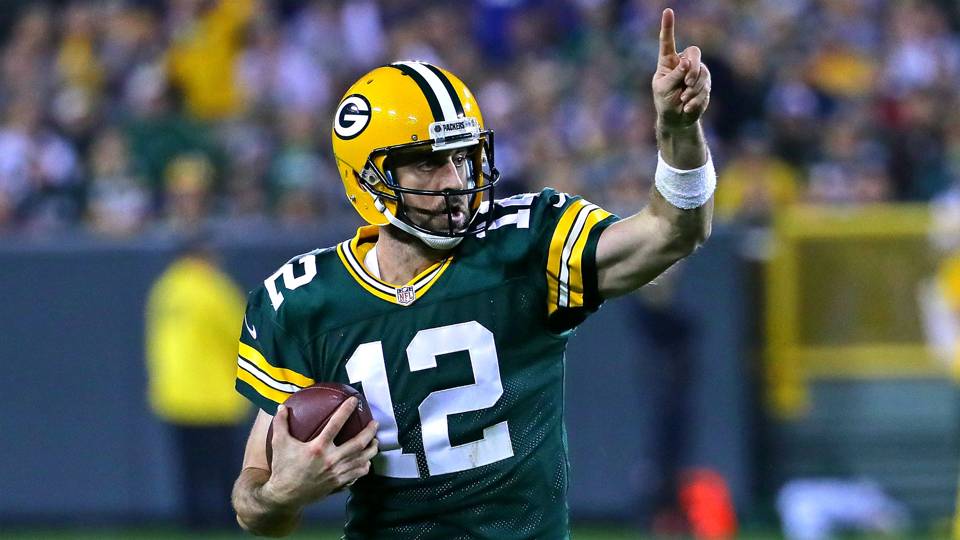 Rodgers has been red hot during Green Bay's current five-game winning streak, throwing for 11 touchdowns with no interceptions. He ranks fourth in the league in passing yards (4,128) and is first in touchdown passes (36). It will be hard for him to jump Brady and Ryan, but the possibility is there. 
3) Ezekiel Elliott, RB, Dallas Cowboys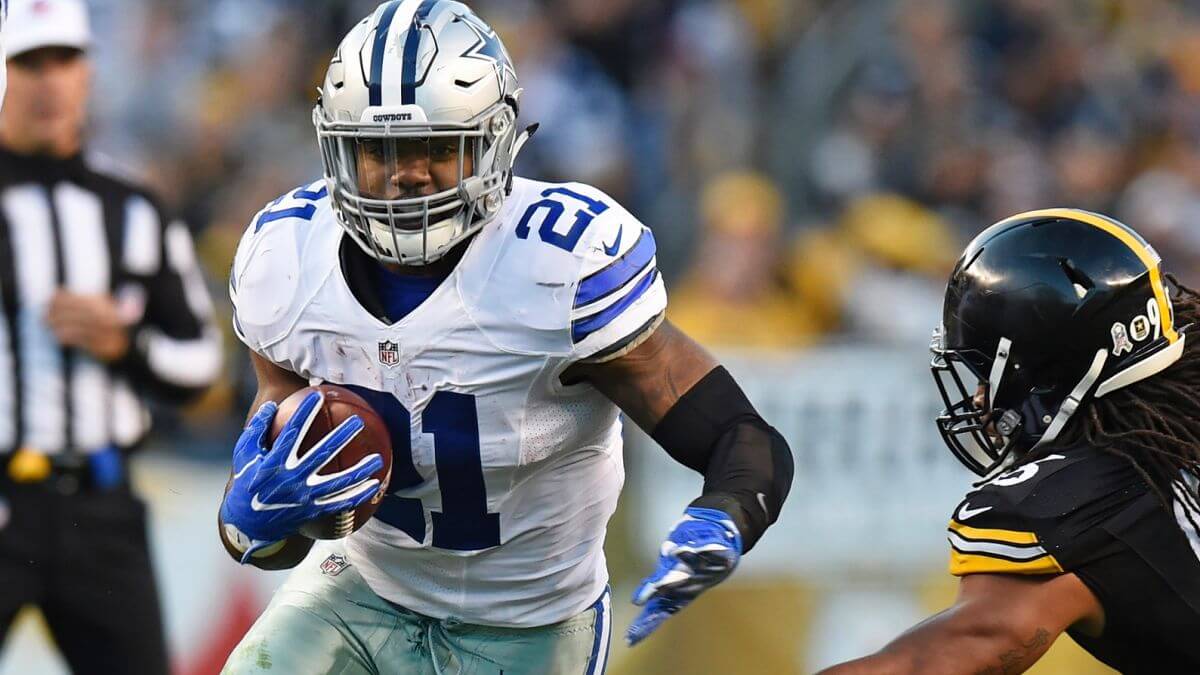 Elliott is at the disadvantage (for MVP purposes) of playing a lesser role as Dallas tries to avoid injury before the playoffs, which really hampers his chances of climbing up this list. However, up until this point, he has been dynamite, leading the league in rushing with 1,631 yards and 15 touchdowns. For some context on just how dominant Elliott has been, that is nearly 400 yards more than Le'Veon Bell, the league's second-leading rusher.
2) Tom Brady, QB, New England Patriots
Brady was on fire when he returned from his four-game suspension at the start of the season, which put him right at the forefront of the MVP conversation - and another late-season surge has him in contention to win the award. He has only thrown two interceptions this season while avoiding a dropoff despite losing Rob Gronkowski. 
1) Matt Ryan, QB, Atlanta Falcons
That being said, this is a season long award, and since Brady missed a quarter of it, Ryan has the advantage. He ranks third in the league in completion percentage, passing yards and touchdowns on the season - and led the league in quarterback rating - while guiding the Falcons to the NFC South title. If he leads Atlanta to another win on Sunday to clinch the No. 2 seed in the NFC, Ryan will win his first MVP.
Back to the NFL Newsfeed
Related Topics: Ezekiel Elliott, Aaron Rodgers, NFL News, Matt Ryan, Falcons News, Cowboys News, Patriots News, Tom Brady, Packers News