The NFL regular season is approaching its final month, and as such, the MVP race is starting to heat up. Usual suspects like Tom Brady, Drew Brees, and Russell Wilson are firmly in contention, while a number of non-quarterbacks are also making quality cases. Here are the top 10 MVP candidates right now:
10) Philip Rivers - Los Angeles Chargers
Don't look now, but the Chargers have won five of their last seven games after an 0-4 start, and Rivers is the biggest reason why. He has only thrown three picks in this stretch compared to four in that terrible start and has this offense playing at an incredibly high level. In total, he has passed for 2,948 yards with 20 touchdowns.
9) Jared Goff - Los Angeles Rams
Goff's emergence has been one of the biggest stories of the season, passing for 2,610 yards and 16 touchdowns while leading the Rams to a 7-3 record - more wins than they had all of last season. As long as LA doesn't fall apart at the end of the season, Goff will remain on the fringes of contention.
8) Le'Veon Bell - Pittsburgh Steelers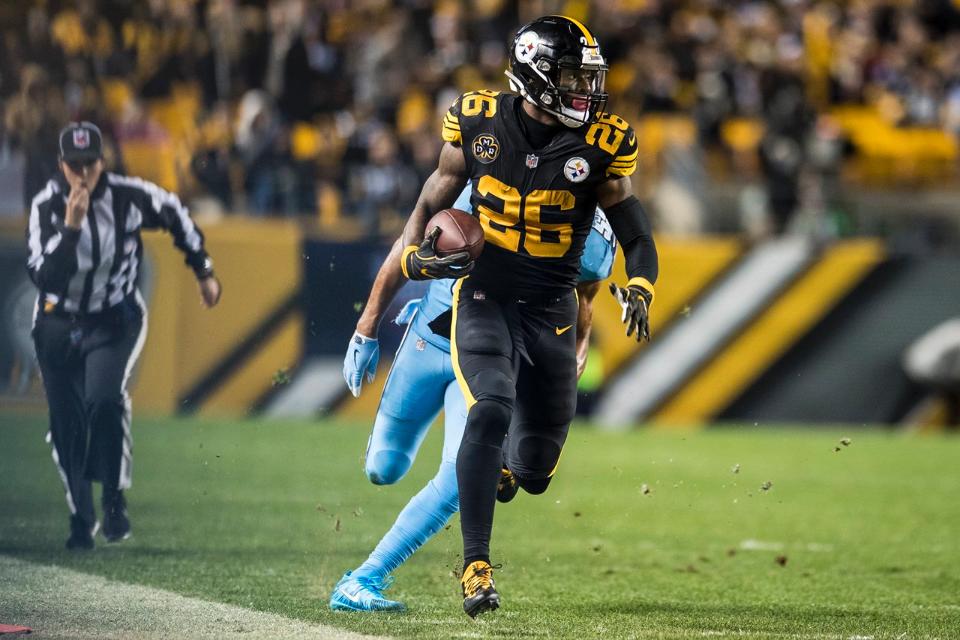 The first of two Steelers players on the list, Bell continues to show himself as one of the truly elite players in the league, running for 886 yards and five touchdowns with 49 catches for 308 yards. He's the best dual-threat back in the league and has propelled the Steelers to an 8-2 record.
7) Cam Newton - Carolina Panthers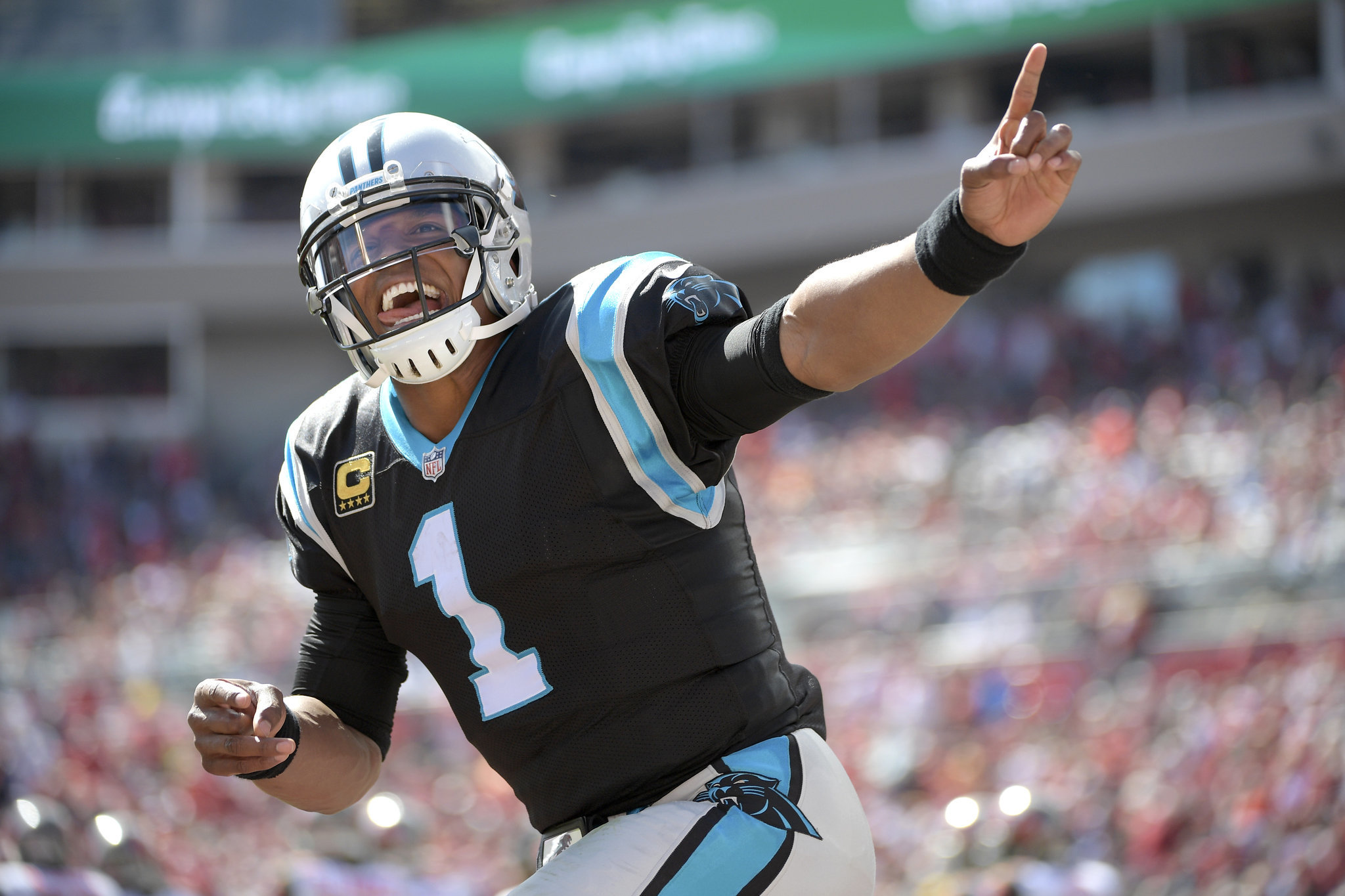 The Panthers go as Cam goes, and as shown by Carolina's 7-3 record, Newton has been playing at a high level of late. He has thrown multiple interceptions in each of their three losses while throwing just three combined in their seven wins. His running ability has also been on full display, rushing for 436 yards and four touchdowns to go along with his 2,232 passing yards and 14 touchdowns.
6) Todd Gurley - Los Angeles Rams
You could very easily make the case that Gurley has been the best back in the league this year, rushing for 791 yards and eight touchdowns while catching 38 passes for 425 yards and three touchdowns. He has been the biggest reason for LA's success this season.
Check out our NFL team page for all the latest NFL Rumors or download the Chat Sports App! 
5) Antonio Brown - Pittsburgh Steelers
The best receiver in the league is showing why he's earned that distinction, recording 1,026 yards and six touchdowns on 70 catches - his fifth straight season with over 1,000 yards.
4) Russell Wilson - Seattle Seahawks
Wilson (2,801 pass yards, 376 rush yards, 23 total TDs) continues to show every week that, despite having a terrible offensive line, no rushing attack, and a rash of injuries on defense, he will do whatever it takes to put the Seahawks in position to win. If it wasn't for him, Seattle wouldn't be anywhere near playoff contention.
3) Drew Brees - New Orleans Saints
New Orleans has showcased an improved rushing attack and better defense this year, but there's no denying the engine that makes this team go. Brees has 2,783 passing yards with 15 touchdowns and only five interceptions.
2) Tom Brady - New England Patriots
Brady is in contention for the MVP every year, and with the Patriots sitting with the best record in the AFC (again), the 40-year-old is right at the forefront of the conversation. He leads the NFL in passing (3,147 yards) and is the driving force behind one of the league's most explosive offenses.
1) Carson Wentz - Philadelphia Eagles
As good as Brady has been, Wentz is the clear-cut choice for MVP right now. The Eagles have the best record in the league, the most explosive offense, and he has thrown more touchdowns passes (25) than anyone while being the most consistent player in the league. Unless Philadelphia falls apart down the stretch, Wentz will win.
Follow our NFL page for all the latest NFL news & rumors!
Back to the NFL Newsfeed
Related Topics: NFL MVP Power Rankings, NFL News