There is just a quarter of the NFL regular season left, and five candidates have separated themselves as the clear frontrunners in the MVP race. The early season favorite, Matt Ryan, dropped out of these ranking for the first time all year with Atlanta's recent slide, though he could return to the conversation later in the season. Here's how the MVP race currently stacks up:
5)  Dak Prescott, QB, Dallas Cowboys
Prescott's numbers might not wow you, but his case is built on leading the Cowboys to an 11-1. He has also been incredibly efficient (67.9 completion percentage, just two interceptions), which really helps his case. For him to get the award, Dallas needs to win out with him making game-changing plays in all of them.
4) Tom Brady, QB, New England Patriots
Brady was on fire when he returned from his four-game suspension at the start of the season, which put him right at the forefront of the MVP conversation. However, when you're only playing three-quarters of the season, you need to really excel to win the MVP award. Brady has still been playing well, but had a bad game in a loss to Seattle that hurt his stock and has been good - but not great - since. Still, it's amazing that Brady is even in the running for the award this year.
3) Ezekiel Elliott, RB, Dallas Cowboys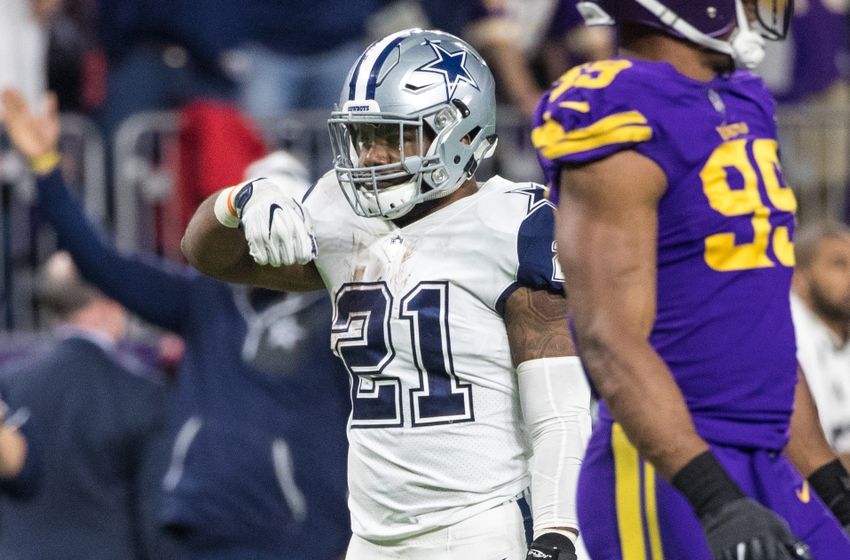 Ezekiel Elliott has been the best running back in the NFL this season, and gets more credit for the success of Dallas' offense, giving him the higher ranking.. He leads the league with 1,285 rushing yards, and has also added in 12 touchdowns - not to mention the 322 receiving yards and another touchdown. If Dallas continues on their torrid pace, Elliott will be a serious to win this award as a rookie.
2) Matthew Stafford, QB, Detroit Lions
Virtually everyone expected the Lions to take a major step back this year when Calvin Johnson retired - expect for Matthew Stafford, who said the offense could be even better. He has certainly backed up that statement, throwing for 3,224 yards with 21 touchdowns and just five interceptions while leading Detroit to an 8-4 record. More impressively, they have been trailing in the fourth quarter in 11 of their 12 games - and came back to win seven of them. 
1) Derek Carr, QB, Oakland Raiders
While other players have somewhat faded away in recent weeks, Carr has burst onto the scene while leading the Raiders to an AFC-best 10-2 record. He has led six fourth-quarter comebacks so far this season, and has been the leader on one of the biggest surprise teams in the league. Carr's stats aren't bad, either - 3,375 yards and 24 touchdowns to just five interceptions. If he and the Raiders keep this up, he'll win his first MVP award.
Back to the NFL Newsfeed
Related Topics: Dak Prescott, Lions News, Ezekiel Elliott, Tom Brady, Derek Carr, NFL News, Cowboys News, Patriots News, Matthew Stafford, Raiders News