Compared to recent weeks, the NFL avoided major injuries. No superstars went down and the league may get some of its best players back soon, including one of it's best WRs. 
Dez Bryant 
Could Bryant return by Week 7? That's what the Dallas Cowboys hope. After a loss to the New Orleans Saints, the Cowboys need to get their star WR back soon. The return of Bryant would be a huge boost, especially for a team with numerous injury problems. 
Andrew Luck
Luck is OUT for Week 5. 
Andre Ellington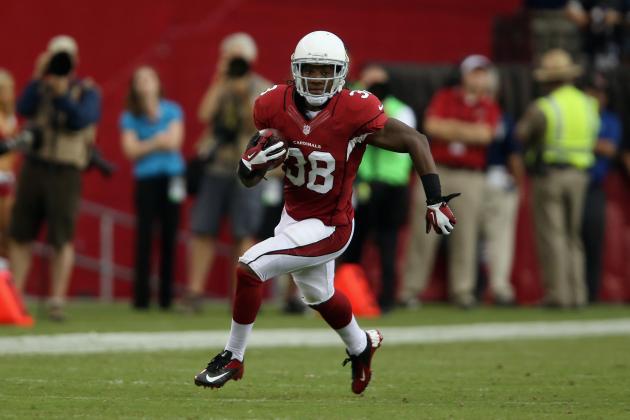 Ellington has missed the last three games since suffering a knee injury, but should return soon. 
The injury but continues to bite the Cowboys. LB Sean Lee suffered a concussion Sunday night and RB Lance Dunbar is out for the season after tearing his ACL and MCL. Bills RB Karlos Williams suffered a concussion and is questionable for Week 5. 
Lions TE Eric Ebron hurt his knee Monday night, but the MRI came back negative. It's unclear if he'll play in Week 5. Packers WR Davante Adams is still in "wait-and-see" mode with his ankle. It's unclear when he'll return.  
Redskins TE Jordan Reed is dealing with both a concussion and a knee injury. Rams LB Alec Ogletree needs ankle surgery and could miss the rest of the season.
Back to the NFL Newsfeed
Related Topics: Dez Bryant, Andrew Luck, Andre Ellington, 2015 NFL