The first week of NFL Free Agency is over. While there are still several moves left to be made, the biggest names are already off the market. Some of those moves were smart ones, while others were foolish. As is often the case, the first day resulted in several players being overpaid badly. 
As a reminder, ending up as a winner in free agency isn't achieved by throwing a ton of money at players. It's about filling needs, finding values and not overpaying. For some teams, that last part is difficult. The winners didn't all make perfect moves and success in March doesn't always translate to success in the regular season. The losers didn't necessarily fail in every move, but as whole, their offseasons are off to a rough start. With that in mind, here are The Winners And Losers From The First Two Days Of NFL Free Agency. 
Winners: 
The Raiders have had one of the best free agencies so far. The best move so far was getting CB Sean Smith for four-years, $40 million. Compared to the contract Janoris Jenkins signed, that's great value. OLB Bruce Irvin joined the Raiders on a four-year, $37 million deal. That's a lot, but I thought Irvin could end up with even more money. He and Khalil Mack could cause havoc for opposing QBs. OG Kelechi Osemele picked up a five-year, $60 million deal. That's expensive, but he's one of the best guards in the NFL. The Raiders had a ton of cap space and made good use of it. The Raiders can still sign a safety and bring back OT Donald Penn. If that happens, the Raiders' impressive offseason will be even better. 
The Texans badly need a QB and they found on in Brock Osweiler. They absolutely overpaid for him, but Bill O'Brien should be able to get the most out of him. It's a risk, but it was one worth taking. The team's other two moves are what really earn the Texans this spot. Lamar Miller was underutilized in Miami and picking him up for four-years, $26 million was a great move. The team lost OG Brandon Brooks, but found a cheaper and equally talented replacement in Jeff Allen, who is getting a four-year, $28 million deal. The Texans will need to find a replacement for center Ben Jones. 
The Jaguars overpaid for both Malik Jackson and Chris Ivory, but with $80 million in cap space, that's not the worst thing. Jackson could likely move to DT for the Jaguars and him getting a six-year, $80 million deal with $42 million doesn't look that bad compared to other moves. Ivory isn't worth five-years, $32 million, but only $10 million of that is guaranteed. He'll be a big upgrade over the now-cut Toby Gerhart. S Tashaun Gibson is coming off a rough season, but if he plays like he did before, his five-year, $35.5 million deal will be a strong one. Plus, only $12 million is guaranteed. The Jaguars will be able to move on from Ivory/Gibson if they struggled and they filled some critical needs. Getting CB Prince Amukamara on a one-year deal is a nice pickup. Jacksonville might not be done making moves yet. 
The Bears have only made a few moves, but they were good ones. Signing LB Danny Trevathan to a four-year, $24.5 million filled a massive need and was good value. But the Bears weren't done at middle linebacker, adding Jerrell Freeman to a three-year, $12 million deal. That was a complete steal for the Bears and they now have one of the best MLB groups in the NFL. The Bears, however, did overpay for CB Tracy Porter. He's not worth a three-year, $12 million deal. Massie is getting a three-year, $8 million deal with $6.5 million guaranteed. Massie is inconsitent, but he's a big upgrade for the Bears OL. TE Zach Miller returned on a fair deal as well. Chicago's impressive LB additions is the biggest reason why the Bears make the list.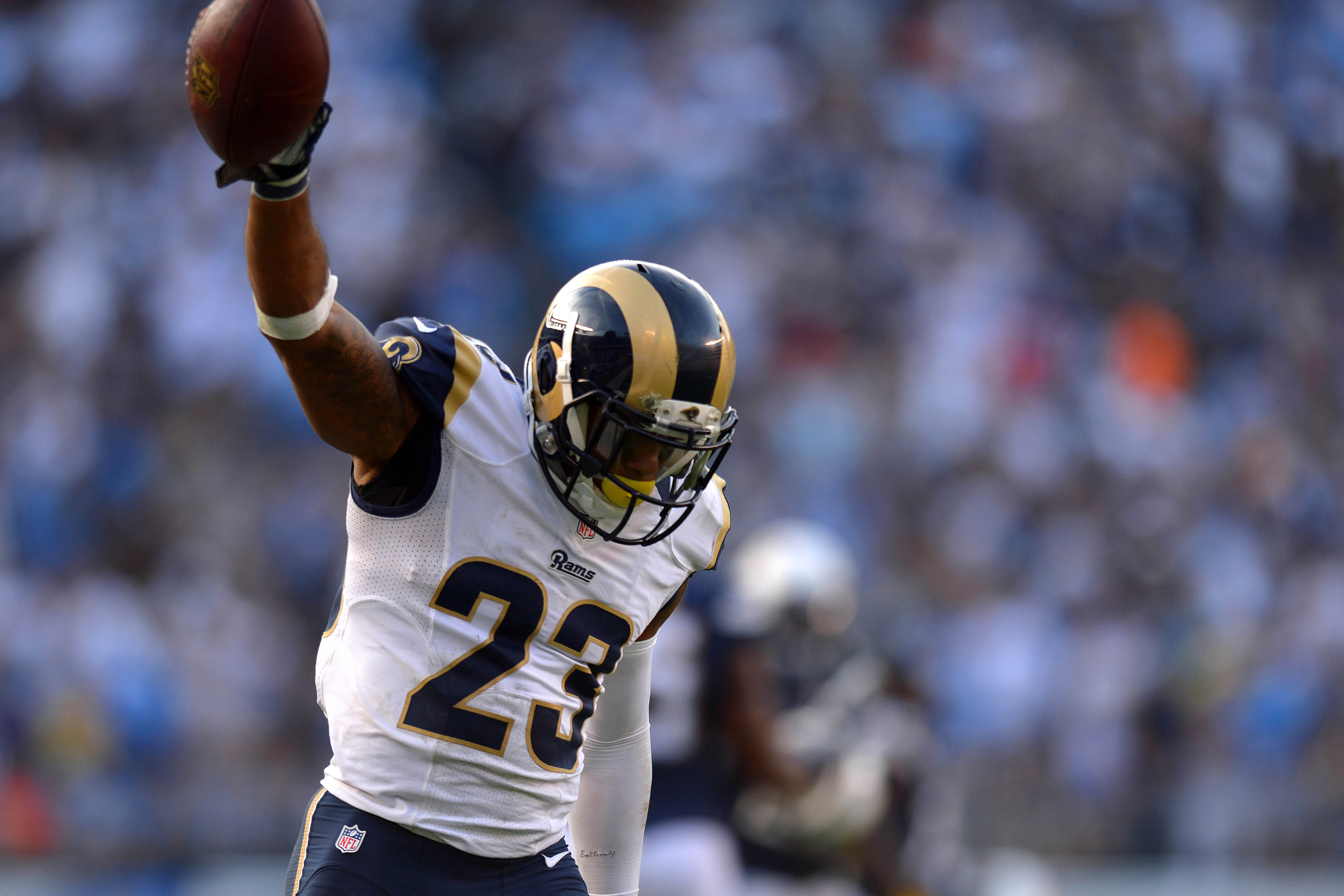 No team has done more this offseason than the Eagles. They're clearly trying to distance themselves from the Chip Kelly Era, and they've had success doing it. I like Kiko Alonso and Byron Maxwell, but the Eagles dumped those contracts and moved up in the first round. They also dumped DeMarco Murray, although they didn't get much. The Eagles overpaid Chase Daniel, who is not worth a three-year, $21 million deal at all. Brooks coming in at five-years, $40 million is a lot, but he is talented and the Eagles needed help. The same is true of Rodney McLeod, who is getting a five-year, $37 million deal. Nigel Bradham, Leodis McKelvin and Ron Brooks are fits in Jim Schwartz's system, although Brooks might have been a bit overpaid. I'm not as in love with the Eagles' moves as many are, but it's a good offseason so far. 
Losers: 
This one is a no-brainer. It's not about what the Browns did, but what they didn't do. The team lost starting RT Mitchell Schwartz, WR Travis Benjamin, S Tashaun Gibson and C Alex Mack. They even lost a key special teams player in Johnson Bademosi. The Browns had plenty of cap space, but rather than use it, they pulled their offer from Schwartz. Cleveland needs a cultural change badly and this start to the offseason is not going to help. There's nothing wrong with the Browns getting rid of players, but they should have kept the few talented ones they have. So far, the team has added mediocre backups in Alvin Bailey and Justin Tuggle. And they just need to cut Johnny Manziel already. No one is going to trade for him and it's delusional to think a team might.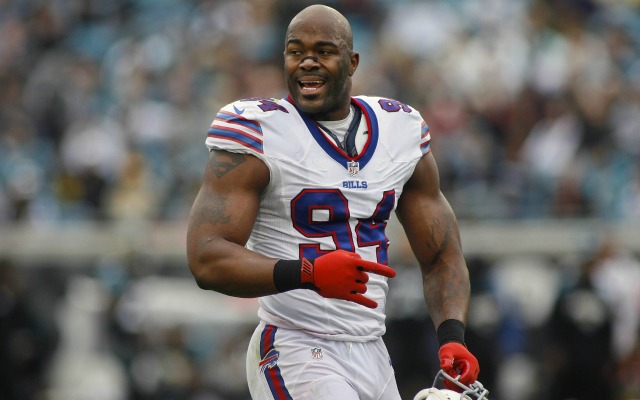 I actually like the trade for Kiko Alonso and Byron Maxwell and the Dolphins are glad they aren't playing Vernon his massive contract. But the rest of the moves for Miami haven't been great. Smart teams lock up their young talent, but the Dolphins are letting those players walk in favor of veterans. Lamar Miller and Derrick Shelby should have been kept, but Miami let them walk. Rishard Matthews was always going to leave and while all the players who left will bring back compensatory picks, they weren't shrewd moves. C.J. Anderson could come to Miami, but he's a downgrade from Lamar Miller and a bit over paid. I like the signing of Isa Abdul-Quddus, who has little name recognition but played well last year. But adding Mario Williams was awful. He quit on Buffalo last season and isn't worth a two-year, $17 million deal. The Dolphins elected to get older at too many positions this year. That won't pay off. 
The Giants threw money around like it was candy on Halloween the first two days. We'll start with the positive, as giving Jason Pierre-Paul a one-year, $10 million deal was a good one. He didn't put up many sacks last season, but he was disruptive. He should play well this season. But the other three moves New York made were classic examples of overpaying. Damon Harrison is a great run-stuffing defensive tackle. But the Giants are giving a two-down player a five-year, $46.25 million deal with $24 million guaranteed. CB Janoris Jenkins makes plenty of plays, but he gives up a lot too. He's not worth a five-year, $62.5 million deal with $29 million guaranteed. He should have received a deal similar to Sean Smith's with Oakland. Finally, the Giants made Olivier Vernon the highest paid DE in NFL history. He's getting a five-year, $85 million deal with $52.5 million guaranteed. Vernon has talent and could become a top-flight DE, but's he's proven himself for just one season. Vernon should not be making more than J.J. Watt. 
Denver was in a tough spot, and many of the moves are okay in a bubble. Brock Osweiler was overpaid, but the team is now in desperate need of a QB. The Broncos couldn't afford Malik Jackson at his price, but Danny Trevathan didn't get an outrageous deal from the Chicago Bears. The possibility of losing C.J. Anderson was a front-office mistake, as the team should have placed the second rounder tender on him. Donald Stephenson isn't a quality starter, but Denver gave him a $10 million guaranteed over three years anyway. Sure, the Broncos kept Von Miller, but losing so much talent puts them in the loser's category. However, Denver can redeem itself before the end of free agency.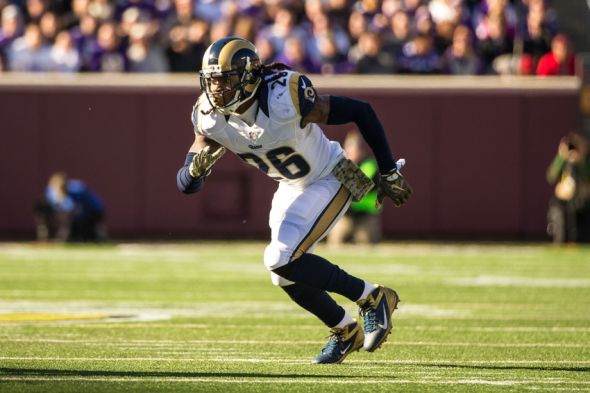 Let's start with the good, the Rams kept CB Trumaine Johnson and didn't overpay for Janoris Jenkins. DE Williams Hayes getting a three-year, $17.5 million deal is great value. Rodney McLeod is a tough loss, although he was a bit expensive. Jenkins wasn't worth what the Giants paid him, but the team needs another CB now. Giving WR Brian Quick $1.75 million guaranteed doesn't make sense since he should be battling for a roster spot and has never topped 375 yards. Giving Tim Barnes $5.6 million over two years isn't bad, but it's not great value for a mediocre center. The Rams also overpaid for CB Coty Sensabaugh, giving him a three-year, $15 million deal. They wildly overpaid for him, and he's barely worth half that amount. The worst move, by far, was handing Mark Barron a five-year, $45 million deal. He was decent last year at LB, but not $8 per year good. Plus, he's had one solid season in his NFL career. The Barron move and loss of talent is what really hurts the Rams. 
Back to the NFL Newsfeed
Related Topics: NFL Free Agency News, NFL Free Agency Rumors, NFL Free Agency Losers, NFL Free Agency Winners, NFL Free Agency