Updated at 11:30 p.m. ET 
Laremy Tunsil, the 13th overall pick in the 2016 NFL Draft, admitted to accepting improper benefits from Ole Miss officials during his time at the school shortly after having his Instagram account hacked.
The leak showed alleged text messages between Tunsil and a pair of Ole Miss administrators (screen shots below), where the offensive tackle asked for money. The texts were with John Miller, assistant athletic director for football operations, and Barney Farrar, another assistant AD with the school. 
"I made a mistake," Tunsil said in a press conference. "That happened." 
Pressed if that meant he had taken money from a coach, Tunsil responded: "I'd have to say yeah."
While Tunsil was asked if he had met with the NCAA, a NFL staffer stopped the press conference and escorted Tunsil to a room down the hall and closed the door. 
Screenshots: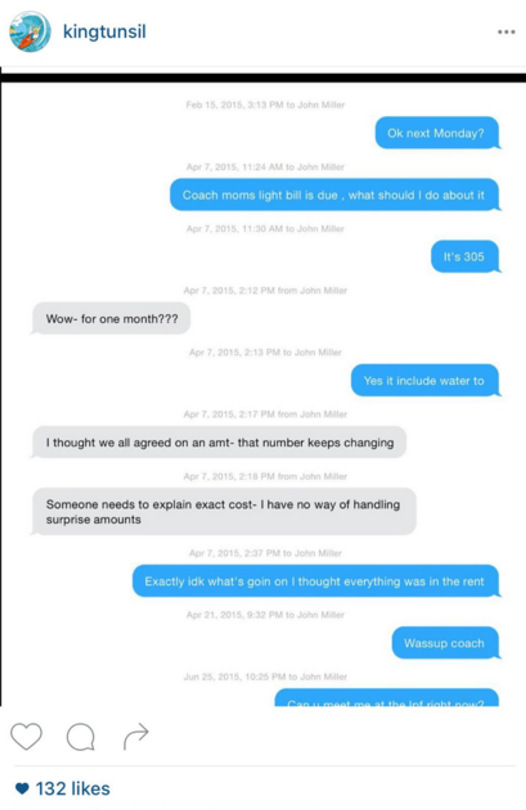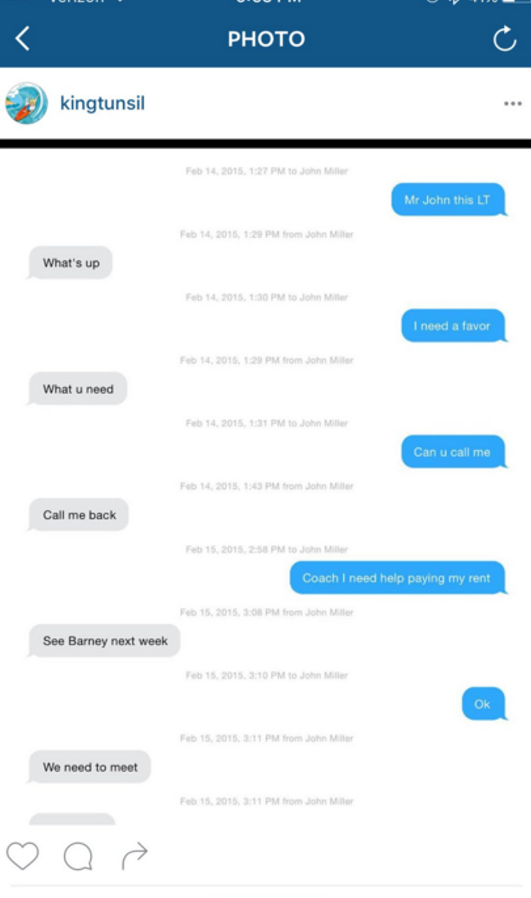 ------
Original story below, prior to Tunsil's admission:
Ole Miss offensive tackle Laremy Tunsil endured the worst slide of the 2016 NFL Draft after an old video of him smoking a bong with a gas mask was released on his Twitter account right before the start of the selection process. About one hour later, it appears the Miami Dolphins' first-round pick has been hacked again, this time on Instagram. 
With the first round of the draft still ongoing, Tunsil's IG account posted an alleged conversation between him and Rebels Assistant Athletic Director John Miller. In the thread, the player asks the coach for money to help pay his rent and his mother's bills. 
These two images were just uploaded to Tunsil's Instagram. pic.twitter.com/qocRpePktW

— Logan B. Robinson (@LogansTwitty) April 29, 2016
Whether or not this conversation is real or not, there will surely be an investigaiton into the matter by the NCAA. No matter what comes of it, one thing has been made abundantly clear. Somebody is out to get Tunsil. 
Tunsil's stepfather, who is involved in a lawsuit with his stepson over domestic violence charges against one another, has denied being behind the leak of the bong video.  
Back to the NFL Newsfeed
Related Topics: Dolphins News, NFL Draft News, Dolphins Rumors, NFL News, NFL Draft Rumors, Ole Miss Rebels News, Laremy Tunsil