While the NFL continues to become more and more of a passing league, teams with dominant running backs were some of the most successful this season - especially ones that made a habit out of finding the end zone. Here are the top seven running backs who had the most rushing touchdowns this year:
7) Melvin Gordon, Los Angeles Chargers - 10 TDs
After struggling as a rookie, Gordon played extremely well in his sophomore campaign, picking up 997 yards and 10 touchdowns. In doing so, he also cemented himself as the Chargers' lead back.
6) Devonta Freeman, Atlanta Falcons - 11 TDs
Freeman still splits carries with Tevin Coleman in Atlanta's backfield, but there's no doubting who's at the top of the depth chart - and who they trust around the goal line.
5) Latavius Murray, Oakland Raiders - 12 TDs
Murray was the lead back in Oakland's rotation, and while he didn't get as many carries as the other players on this list (195), he was extremely efficient as a short-yardage and goal line back.
4) LeSean McCoy, Buffalo Bills - 13 TDs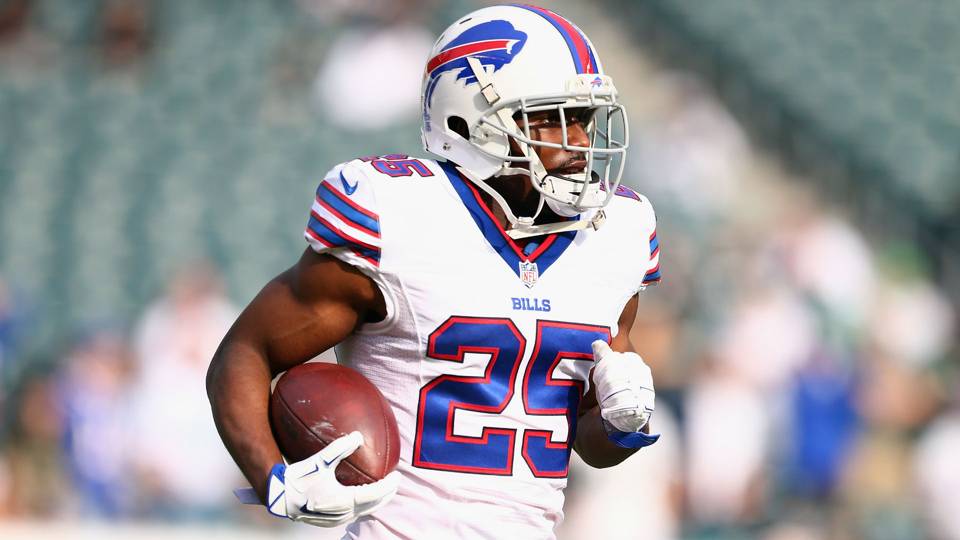 All of the negative publicity coming out of Buffalo really overshadowed another really good season from McCoy. On top of rushing for 1,267 yards and averaging 5.4 yards per carry, he reeled off 11 runs of at least 20 yards and found the end zone 13 times.
3) Ezekiel Elliott, Dallas Cowboys - 15 TDs
The NFL rushing champ was very successful in finding the end zone, but only finished third in the league - largely due to Dallas resting him down the stretch after they clinched the No. 1 seed in the NFC.
2) David Johnson, Arizona Cardinals - 16 TDs
Johnson quietly had a dominant year this season, posting 1,239 rushing yards to go along with 80 catches for 879 yards. He was Arizona's most reliable player, finding the end zone a total of 20 times.
1) LeGarrette Blount, New England Patriots - 18 TDs
Surprised? Blount had a bigger role in New England's offense this year due to Dion Lewis' injury, which resulted in a career-high 1,161 yards. However, his role at the goal line has never been more prominent, which accounts for most of his 18 touchdowns.
Back to the NFL Newsfeed
Related Topics: Devonta Freeman, Melvin Gordon, Chargers News, LeSean McCoy, Ezekiel Elliott, Cardinals News, NFL News, Latavius Murray, Falcons News, Cowboys News, Bills News, Patriots News, David Johnson, LeGarrette Blount, Raiders News