Mel Kiper, ESPN's NFL Draft expert, recently revealed the 10 players he thinks are the best eligible for this year's NFL Draft. We've compiled Kiper's top 10 below, along with a few of my own thoughts on each player. And remember, this is Kiper's evaluation of how good he thinks each player is. It's a Big Board, not a Mock Draft. 
Interestingly, there isn't a single QB in the Top 10. The highest rated QB is North Carolina's Mitch Trubisky, who checks in at No. 14. You can see Kiper's entire Top 25 big board here, but you do need ESPN Insider. Without further ado, here are the top 10 players on Kiper's big board:
10. RB Dalvin Cook, Florida State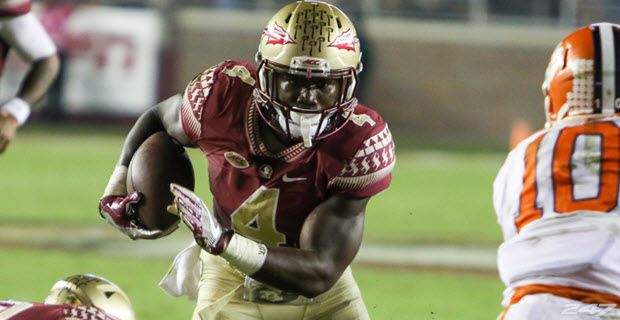 Leonard Fournette gets a lot of the love, and rightfully so, but don't forget about Cook. He's a quicker runner than Fournette, but should be a three-down back in the NFL. A big-play threat, Cook should be the second RB taken. I'm not sure he's actually a Top 10 prospect like Kiper has him, but the kid can play and will have a successful NFL career. 
9. EDGE Takkarist McKinley, UCLA
There a ton of gifted edge rushers in this year's draft class, and McKinnley is one of them. He doesn't have the greatest size at 6-foot-2, 240-pounds, but he has that quick-twitch explosiveness NFL teams love. He might not go this high, but he'll be a first round pick. He's been productive at UCLA and NFL teams always need pass rushers. 
8. EDGE Tim Williams, Alabama
Here's yet another edge rusher. Williams was insanely productive in limited snaps entering this year as a pass rusher. He's taken on a bigger role and remains a gifted rusher. He still needs some work in coverage and run support, but he's one of the best two pure pass rushers in the class. Worst case, he's a strong 3rd down pass rusher in a 3-4 scheme. 
7. DT Malik McDowell, Michigan State
The Spartans have been terrible this year, but not because of McDowell. He doesn't record a ton of sacks, but he's often double-teamed. He has the athleticism and size NFL scouts drool over. He'll be a high first round pick. 
6. ILB Reuben Foster, Alabama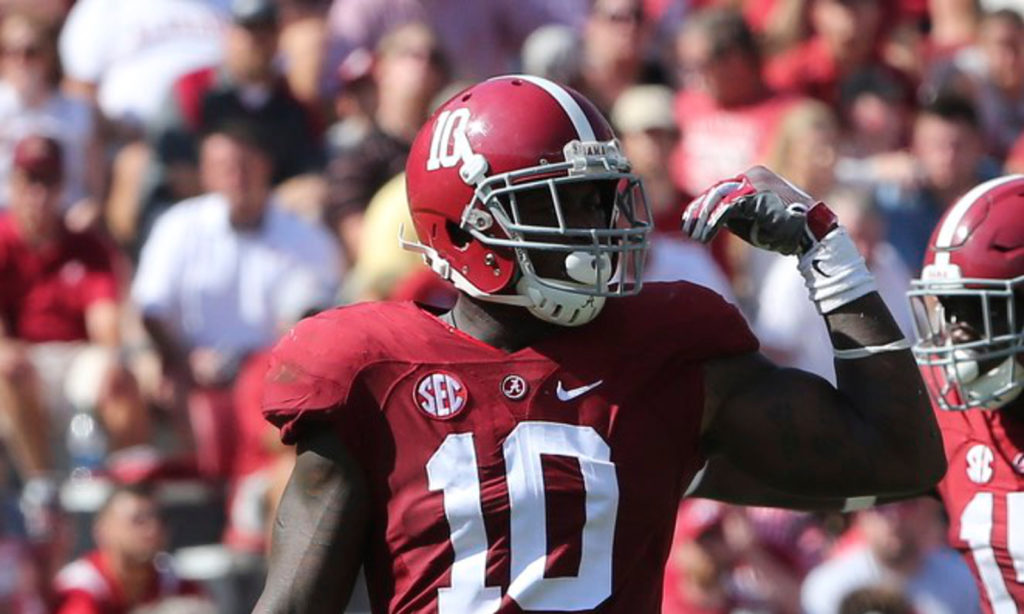 Middle linebackers, usually, don't go every high. That might not be the case this year. He was Alabama's best ILB last year, better than Reggie Ragland. He's been great again this year. Ragland was a thumper, but Foster is much better in coverage. 
5. S Jamal Adams, LSU
Here's the next great LSU DB. Adams can thrive in coverage or in run support, but he's best in the box. He's a playmaker and will have plenty of success in the NFL. A play-making safety can have a major impact on a defense and that's what Adams provides. 
4. DL Jonathan Allen, Alabama
There's an outside chance Allen ends up being the No. 1 overall pick. He's not as talented as Myles Garrett (more on him below), but Allen is damn good. Allen is a versatile defensive lineman, as he can play anywhere on the D-line. He's a better pass rusher than the Alabama defensive linemen who slipped in that most recent NFL draft. He should be a Top 10 pick. 
3. S Jabrill Peppers, Michigan
Kiper lists Peppers as a safety, but his NFL position isn't super clear. Kiper says he could play a LB/S hybrid role like Deone Buccannon. I think he could play a Tyrann Mathieu-type role, but both are options. Peppers' position isn't that clear, but his ability is. He'll find a spot in the NFL and thrive. He's a freak athlete and he'll be an impact defensive play. 
2. RB Leonard Fournette, LSU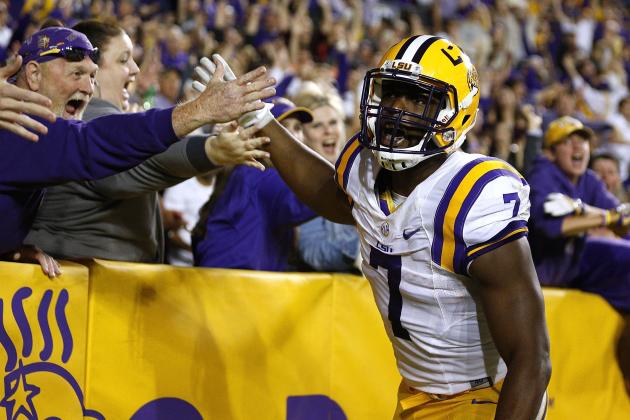 Very rarely do you see a running back ranked so highly. But Fournette is one the exceptions to the rule. He has a unique blend of size, speed and strength that reminds me of Adrian Peterson. He's struggled against Alabama, but that's not totally his fault. There are some worries about his mileage, but he's a better prospect than both Todd Gurley and Ezekiel Elliott. He's that good. 
1. EDGE Myles Garrett, Texas A&M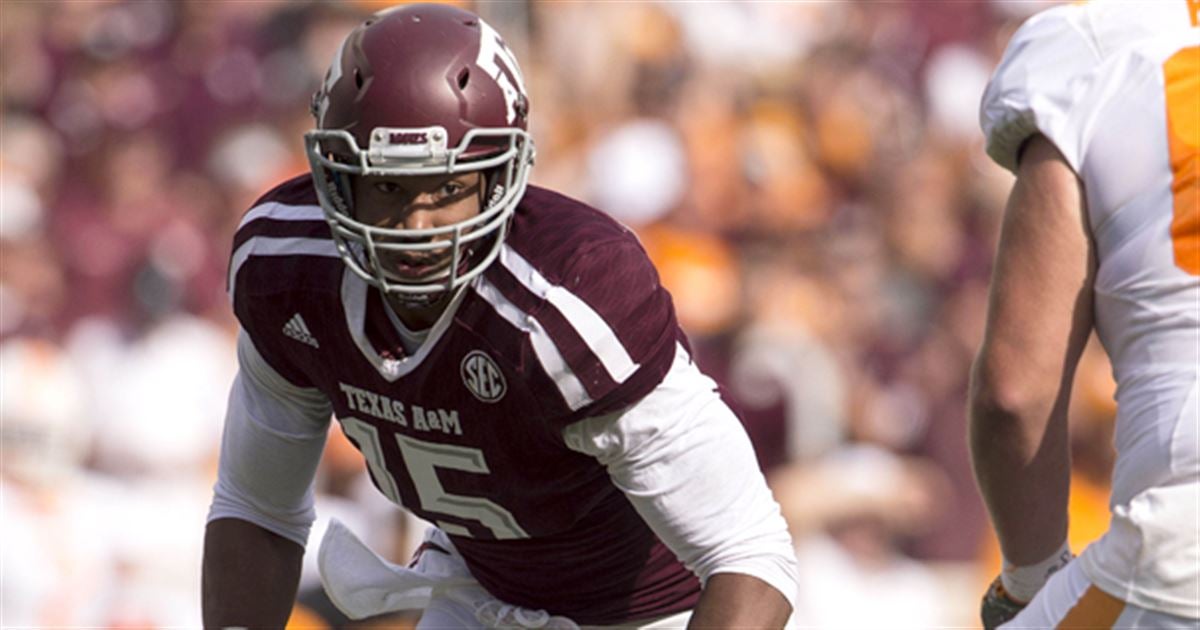 This shouldn't be a major surprise. Kiper is far from alone in his ranking, as most experts think Garrett is the top player in this year's class. Garrett is a disruptive force and should be a Top 5 pick, even if he's not No. 1 overall. 
Back to the NFL Newsfeed
Related Topics: 2017 NFL Draft, NFL Draft, NFL News