Now that we're in the back half of the NFL season, disappointing teams are running out of time turn their years around - and for coaches on the hot seat to save their jobs. So, which coaches can expect to be fired without a strong second half of the season? Here are the seven coaches who are firmly on the hot seat:
7) Rex Ryan, Buffalo Bills
Ryan isn't on the hot seat in the traditional sense of the term, but Bills owner Terry Pegula made it very clear to both Ryan and general manager Doug Whaley before the season started - make the playoffs, or you're gone. As such, Ryan's future with the team is definitely in question until they accomplish that goal. They're currently far from safe with a 4-5 record, though they are in the midst of the wild card race.
6) Jeff Fisher, Los Angeles Rams
Fisher always seems to find a way to keep jobs he shouldn't, and he appears to be doing that again with the Rams. Los Angeles is 3-5 and are on a four-game losing streak, and look well on their way to their fifth straight season under .500 under Fisher - who hasn't posted a winning record with any team since 2008. Still, at 4-5, he has the Rams in the wild card hunt, and considering the front office's willingness to give him an extension earlier in the season, we know he's not in horrible standing with the franchise.
Worth noting Fisher is 30-41-1 with the Rams. It's time for him to go.
5) Chuck Pagano, Indianapolis Colts
Pagano shockingly got a four-year extension last offseason when it looked like he was going to be fired, but that doesn't mean his job is secure. With Andrew Luck under center, this team expects to win the lackluster AFC South and make the playoffs each and every season. If they miss out for the second straight season, Pagano is gone. A win over the Packers has quelled rumors for a week, but they're still 4-5 and two games out of the AFC South lead. Simply put, they need to win it.
4) Todd Bowles, New York Jets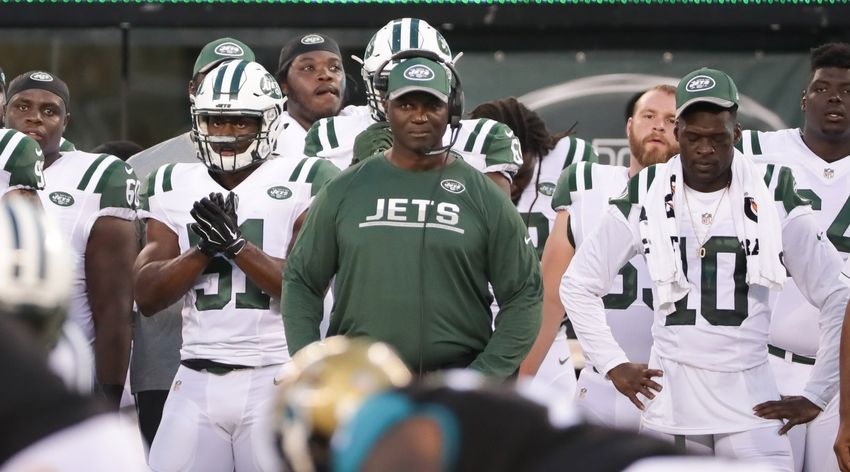 Bowles is just in his second season as New York's head coach, and you'd think after a 10-6 mark last year, his job would be relatively safe. Well, a 1-5 start (and 3-7 record) for a team with playoff aspirations will certainly undermine that. Their next two games against the Rams and Patriots will tell us a lot about this team.
3) Mike McCarthy, Green Bay Packers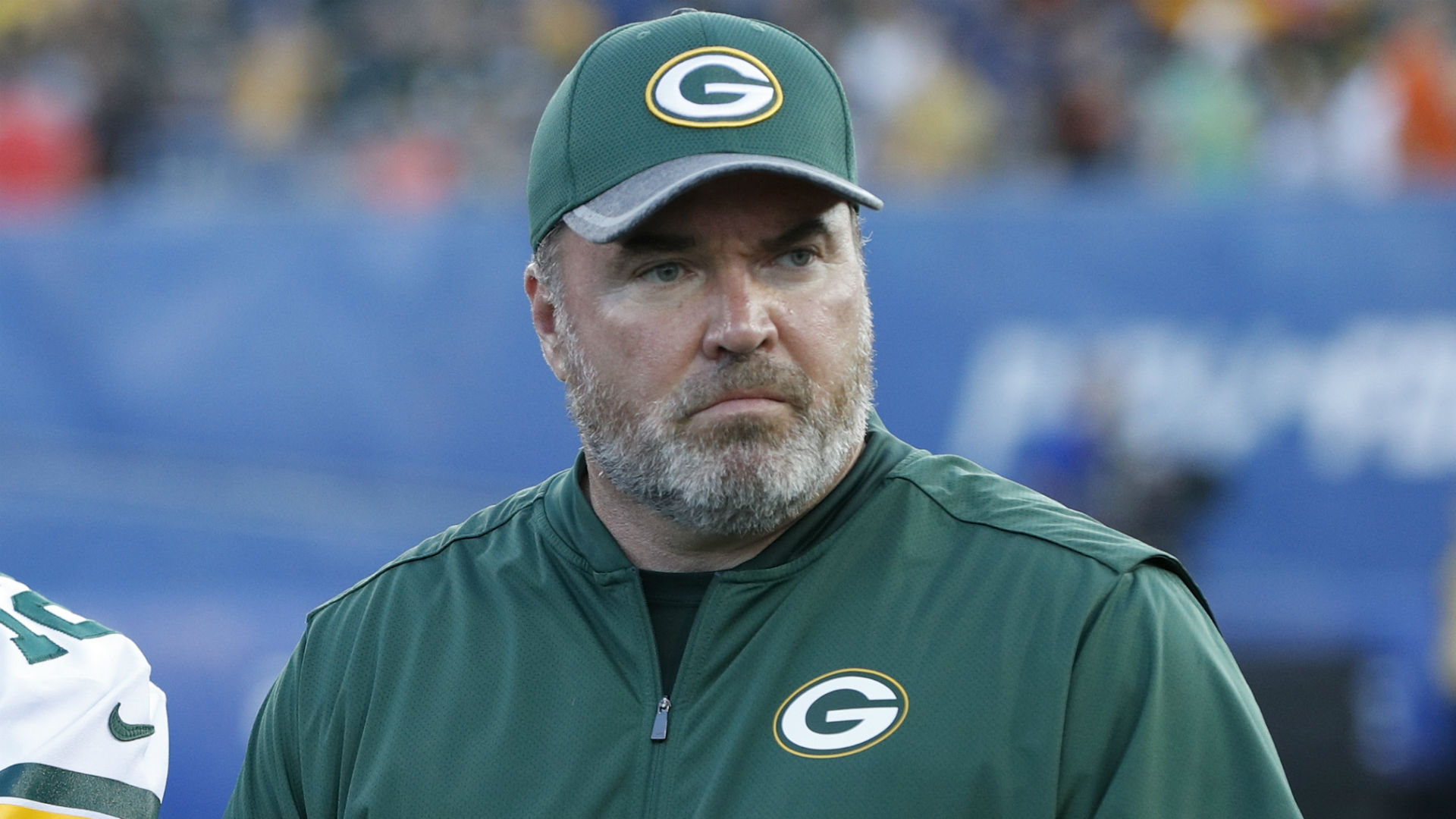 Everyone seems to have a different theory on why the Packers are just 4-5 and struggling this season, but there's one thing everyone can agree on - they should be much better than they have been. A lot of that falls on coaching, and considering the reported conflict between McCarthy and Aaron Rodgers, it's a foregone conclusion that McCarthy will be fired if the Packers don't make the playoffs.
2) Marvin Lewis, Cincinnati Bengals
Lewis is somehow the second-longest tenured coach in the NFL despite not winning a single playoff game in Cincinnati. There have been rumors about his ousting at the end of each of the last two seasons, but survived both times. That won't be the case this year, and with the Bengals currently sitting with a 3-5-1 record, his future is looking bleak. Lewis' time in Cincy has simply run its course.
1) Gus Bradley, Jacksonville Jaguars
Bradley basically has to win out (or at least come close to it) for him to keep his job.. The Jaguars were expected to do a lot of losing under Bradley as they rebuilt the franchise, but this was supposed to be their breakout year - and now they're just 2-7. The firing of offensive coordinator Greg Olson is a sign of things to come - Bradley is a dead man walking.
Back to the NFL Newsfeed
Related Topics: Rex Ryan, Jeff Fisher, Gus Bradley, Todd Bowles, Jaguars News, Mike McCarthy, Rams News, NFL News, Bills News, Marvin Lewis, Colts News, Jets News, Bengals News, Chuck Pagano, Packers News