The bulk of NFL Free Agency is over. While there are still a few notabel players left on the market, most of impact players are already off the market. Some of those moves were smart ones, while others were foolish. As is often the case, the first day resulted in several players being overpaid badly. 
As a reminder, ending up as a winner in free agency isn't achieved by throwing a ton of money at players. It's about filling needs, finding values and not overpaying. For some teams, that last part is difficult. Every team on this list can turn things around with a strong NFL Draft, but right now, their offseasons have not been great. With that in mind, here are the 6 NFL Teams with the worst offseasons so far. 
This one is a no-brainer. It's not about what the Browns did, but what they didn't do. The team lost starting RT Mitchell Schwartz, WR Travis Benjamin, S Tashaun Gibson and C Alex Mack. They even lost a key special teams player in Johnson Bademosi and cut LB Karlos Dansby. Sure, Dansby was aging, but it's still the loss of another starter. The Browns had plenty of cap space, but rather than use it, they pulled their offer from Schwartz. Cleveland needs a cultural change badly and this start to the offseason is not going to help. There's nothing wrong with the Browns getting rid of players, but they should have kept the few talented ones they have. So far, the team has added no one of note outside of Demario Davis and Rahim Moore. Neither is as talented as the players they are replacing. Cutting Johnny Manziel and Dwayne Bowe were smart moves, but also needed and expected.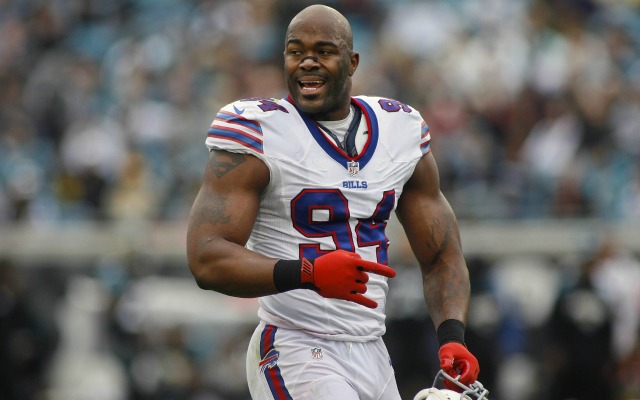 I actually like the trade for Kiko Alonso and Byron Maxwell more than most and the Dolphins are glad they aren't playing Olivier Vernon a massive contract. Getting Jermon Bushrod on the cheap was a nice move as well. But the rest of the moves for Miami haven't been great. Smart teams lock up their young talent, but the Dolphins are letting those players walk in favor of veterans. Lamar Miller and Derrick Shelby should have been kept, but Miami let them walk. Rishard Matthews was always going to leave and while all the players who left will bring back compensatory picks, they weren't shrewd moves. I like the signing of Isa Abdul-Quddus, who has little name recognition but played well last year. But adding Mario Williams was awful. He quit on Buffalo last season and isn't worth a two-year, $17 million deal. The Dolphins elected to get older at too many positions this year. That won't pay off. 
The Giants threw money around like it was candy on Halloween the first two days. In terms of pure talent, the Giants added as much as any team. However, the cost is far too high. We'll start with the positive, as giving Jason Pierre-Paul a one-year, $10 million deal was a good one. He didn't put up many sacks last season, but he was disruptive. He should play well this season. But the other three moves New York made were classic examples of overpaying. Damon Harrison is a great run-stuffing defensive tackle. But the Giants are giving a two-down player a five-year, $46.25 million deal with $24 million guaranteed. CB Janoris Jenkins makes plenty of plays, but he gives up a lot too. He's not worth a five-year, $62.5 million deal with $29 million guaranteed. He should have received a deal similar to Sean Smith's with Oakland. Finally, the Giants made Olivier Vernon the highest paid DE in NFL history. He's getting a five-year, $85 million deal with $52.5 million guaranteed. Vernon has talent and could become a top-flight DE, but's he's proven himself for just one season. Vernon should not be making more than J.J. Watt. 
Denver was in a tough spot, and many of the moves are okay in a bubble. Brock Osweiler was overpaid, but the team is now in desperate need of a QB. Mark Sanchez didn't cost much, but he's a backup not a starter. The Broncos couldn't afford Malik Jackson at his price, but Danny Trevathan didn't get an outrageous deal from the Chicago Bears. The Broncos could have had C.J. Anderson on the cheap this season, but let the Dolphins drive up his price. Donald Stephenson isn't a quality starter, but Denver gave him a $10 million guaranteed over three years anyway. Sure, the Broncos kept Von Miller, but losing so much talent puts them in the loser's category. However, the Broncos has the best chance to redeem themselves this offseason. They got OT Russell Okung on an incredible deal, in part because Okung decided to be his own agent. If the team lands a QB somehow at a good price, they'll be okay.  
Oh, Ryan Grigson. You have an interesting way of building a roster. The Colts have been fairly quiet so far, but the moves they have made have been poor. Giving TE Dwayne Allen and his 91 career catches a four-year, $29.4 million deal with $16 million guaranteed was just awful. The Colts lost their best ILB in Jerrell Freeman, who signed a pretty cheap deal with the Bears. The Colts didn't have a ton of cap space, but they address none of their needs. The Colts need to find protection for Andrew Luck, something they have failed to do so far. It must come via the draft.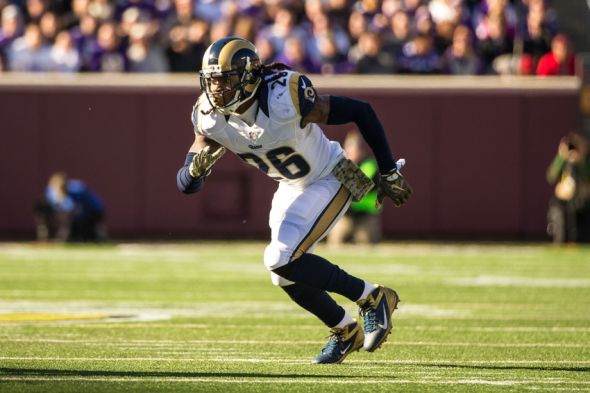 Let's start with the good, the Rams kept CB Trumaine Johnson and didn't overpay for Janoris Jenkins. DE Williams Hayes getting a three-year, $17.5 million deal is great value. Rodney McLeod is a tough loss, although he was a bit expensive. Jenkins wasn't worth what the Giants paid him, but the team needs another CB now. Giving WR Brian Quick $1.75 million guaranteed doesn't make sense since he should be battling for a roster spot and has never topped 375 yards. Giving Tim Barnes $5.6 million over two years isn't bad, but it's not great value for a mediocre center. The Rams also gave CB Coty Sensabaugh a three-year, $15 million deal. They wildly overpaid for him, and he's barely worth half that amount. The worst move, by far, was handing Mark Barron a five-year, $45 million deal. He was decent last year at LB, but not $8 per year good. Plus, he's had one solid season in his NFL career. The Barron move and loss of talent is what really hurts the Rams. 
Back to the NFL Newsfeed
Related Topics: Dolphins News, Colts Rumors, Browns News, Broncos News, NFL Free Agency Losers, 2016 NFL Offseason, NFL Offseason, NY Giants News, Rams News, NFL Free Agency