The buzz surrounding NFL free agency is virtually nonexistent as we're over two months into the new league year, and most of the big names are off the market. However, there are still a few high quality players who remain and can have a big impact for whichever team they play for next season. Here are the top five remaining free agents on the offensive side of the ball - and where they could sign:
5) WR Roddy White
White's play has been declining for the past few years, and ultimately the Falcons decided to part ways with him in March. He is eager to show that he can still produce - and he wants to chase that elusive Super Bowl ring. 
Prediction: Patriots
Julian Edelman and Danny Amendola played well last season, but both battled injuries - but neither are boundary weapons. White could step right in and immediately be Tom Brady's go-to threat on the outside, adding yet another weapon to New England's explosive offense.
4) OG Louis Vasquez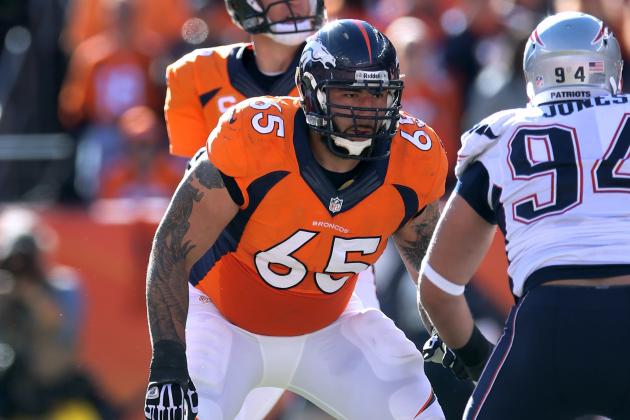 An All-Pro in 2013, Vasquez has certainly regressed the past two seasons due to injuries despite being just 29 years old. However, he's still a quality starter in the league when healthy, and he comes with championship experience.
Prediction: Saints
Vasquez is not the player he once was, but he'd be an upgrade for New Orleans. His run specialty and power blocking might not be the best fit for the Saints, but he's better than what they currently have. The Saints would be wise to at least give him a call and see what he has left in the tank.
3) WR Anquan Boldin
Boldin doesn't have much football left in his career as he will turn 36 years old this season, but he has shown he can still produce. He caught 69 passes for 789 yards and four touchdowns for the 49ers last season, leading the team in every category. He's looking to sign with a contender at this point in his career.
Prediction: Panthers
Carolina certainly fits the bill of a Super Bowl contender for Boldin. Even though he's in the twilight of his career, he's still an above average possession receiver who brings a strength and toughness that would fit right in with Carolina. Plus, he'd be an excellent mentor for Kelvin Benjamin and Devin Funchess.
2) RB Arian Foster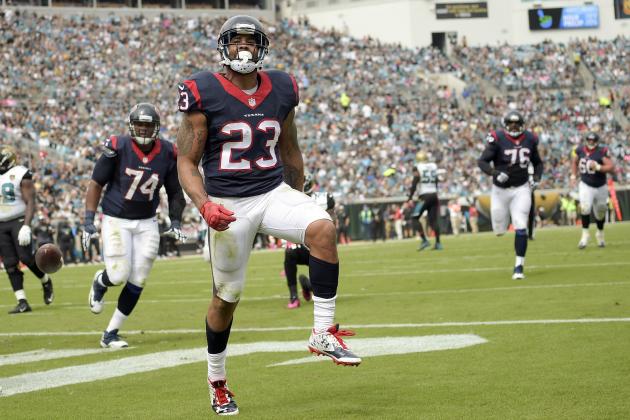 Make no mistake, Foster is not the same player he once was. Foster isn't the best player on the list, but he's likely the most well-known. But, he's injury-prone and will turn 30 this season. Foster will get a chance somewhere, and likely on a cheap deal because he's still rehabbing his Achilles injury. 
Prediction: Raiders
The Broncos would have been the pick if they didn't re-sign C.J. Anderson and the Dolphins are also in play. But Foster grew up in California and was a Raiders fan. He wouldn't be the feature back, but would instead be a better version of Roy Helu. He'd contribute mostly on passing downs and possibly in the red zone. 
1) QB Ryan Fitzpatrick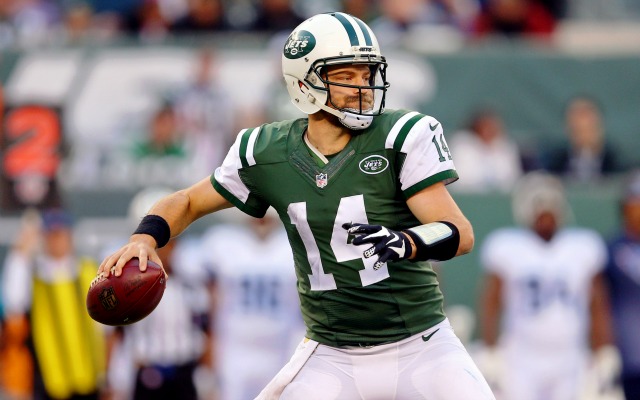 Fitzpatrick had a career year with the New York Jets last year, and he's hoping to turn that into a lucrative free agency contract. So far, no one has been willing to give the 33-year-old the kind of money he's looking for. The Jets, Denver Broncos, and Los Angeles Rams have all talked to Fitzpatrick, though all are hesitant about the money he wants.
Prediction: Jets
New York has had four quarterbacks in the last four years, and they'll regret letting Fitzpatrick get away. It's unclear which side will budge, but the Jets will ultimately keep Fitz. 
Back to the NFL Newsfeed
Related Topics: Ryan Fitzpatrick, Saints News, Panthers News, NFL News, Patriots News, Roddy White, Anquan Boldin, Jets News, Raiders News, Louis Vasquez, Arian Foster