The buzz surrounding NFL free agency is rather quiet, as we're over two months into the new league year. While most of the big names are off the market, there are still a few high quality players who could sign. These players could have a big impact for whichever team they play for next season. Here are the top five remaining free agents on the defensive side of the ball - and where they could sign:
5. S Walter Thurmond
Thurmond played really well at safety last season for the Eagles. He's also proven himself as a cornerback. He's just 28 years old, although he's battled injuries in his NFL career. 
Landing Spot: Retirement or Seahawks
The main reason Thurmond hasn't found a landing spot yet is that he might elect to retire. At this point, that might be the likely outcome. Thurmond has taken a beating and he might decide it's time to hang up his cleats. However, the lure of the Seahawks, who drafted him, could convince him to return. They'd move him into the nickel corner role. If Thurmond was committed to playing, he'd rank much higher. Of course, if that was the case, he likely would have already signed. 
4. S Donte Whitner
When the Browns cut Whinter, he immediately became one of the top free agents on the defensive side of the ball. That hasn't changed, although it's a bit of a surprise he hasn't found a landing spot. He's not the same player he once was, but Whitner can still be an effective strong safety. 
Landing Spot: Los Angeles Rams
The Rams have already brought in Whitner, although they have yet to sign him. They still very well could, as they need safety help. It might take another few weeks, but Whitner and the Rams makes sense. 
3. CB Leon Hall
Hall is 31 years old, but he's still playing at a high level. He's a slot corner at this point in his NFL career, although a transition to safety could be in his future. Working against Hall is a string of injuries, including offseason back surgery and previous Achilles tears. 
Landing Spot: Miami Dolphins
The Dolphins current defensive coordinator is Vance Joseph, the former defensive backs coach of the Bengals. The Dolphins need a nickel corner, as the projected starter is last year's fifth round pick Bobby McCain. Hall would help the Dolphins right away, as long as his medical checks out. Plus, his familiarity with Joseph should help other players. 
2. CB Brandon Boykin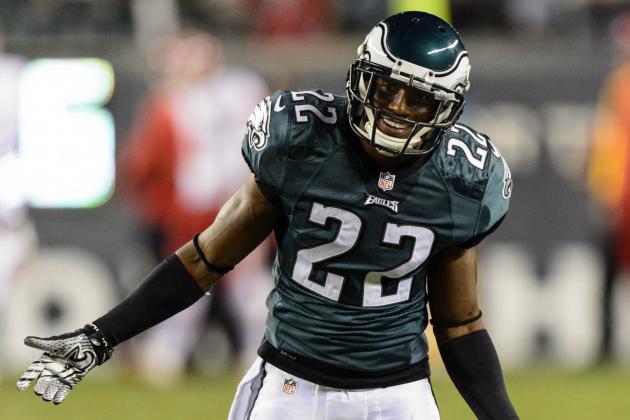 Boykin has proven himself as a nickel corner in the past, which is why it's surprising the Steelers, Eagles and Panthers have all let him go. There might be something else going on here, which is why he's not higher, but Boykin is a good nickel when on the field. At just 25 years old, someone else will give Boykin a shot.
Landing Spot: Atlanta Falcons
Boykin drew interest from the Falcons before landing with the Panthers, and he's already set up a visit. The Falcons need a nickel CB and that's exactly what role Boykin can fill. 
1. DE Greg Hardy
Hardy remains unsigned for obvious reasons, but he's still one of the most talented on-field talents available on the open market. He recorded six sacks in 12 games for the Cowboys last year, and isn't that far removed from an impressive 15 sack campaign in 2013. Hardy and his agent, Drew Rosenhaus, have sent a notice to all 32 teams detailing the counseling Hardy is receiving to combat him issues, hoping that will help him find a landing spot. 
Landing Spot: Cowboys or N/A
The Cowboys have been vocal that they weren't going to bring back Hardy, but this is where he's most likely to end up if he's signed by a team before training camp. He's not a great teammate, as he showed last year, but he's the best defensive player still on the market. If Hardy is willing to take a cheaper deal, the Cowboys could bring him back. That's because of their MASSIVE need for defensive end help. Both projected starting defensive ends (Demarcus Lawrence, Randy Gregory) are serving four-game suspensions at the start of the season. If the Cowboys wisely avoid Hardy, then he might not find a landing spot unless team loses a player or two to injury. 
Back to the NFL Newsfeed