The 2017 NFL Combine is nearly here, and for the 330 NFL Draft prospects in attendance, it's chance to help out their draft stock. It's not the most important part, but it does matter. And for some players, it matters more than others. That can be how a player fares at the drills, how they measure out or how they handle themselves in interviews with teams. 
With that in mind, here are five well-known players who have something extra to prove at the Combine this year. They're listed in alphabetical order. 
Deshone Kizer, QB, Notre Dame
In a down QB class, Kizer has the potential to be a first round pick and the best of the bunch. He has fantastic size, arm strength mobility and has the tools NFL teams want. But there are concerns, namely his accuracy issues and Notre Dame's struggles. Kizer can point to a terrible defense for several of those losses, but Kizer had some rough games as well. His didn't complete 60 percent of his passes this year, although a better 2015 means he was above that threshold for his career. There were times Kizer didn't look totally comfortable under Brian Kelly. Perhaps it was Kelly's style of coaching and/or having to look over his shoulder at Malik Zaire all year. Either way, Kizer has yet to reach his potential. He'll need to show better accuracy during drills and most importantly, convince teams he can be their franchise option at QB. 
Download Chat Sports for iPhone or Android
Jabrill Peppers, LB, Michigan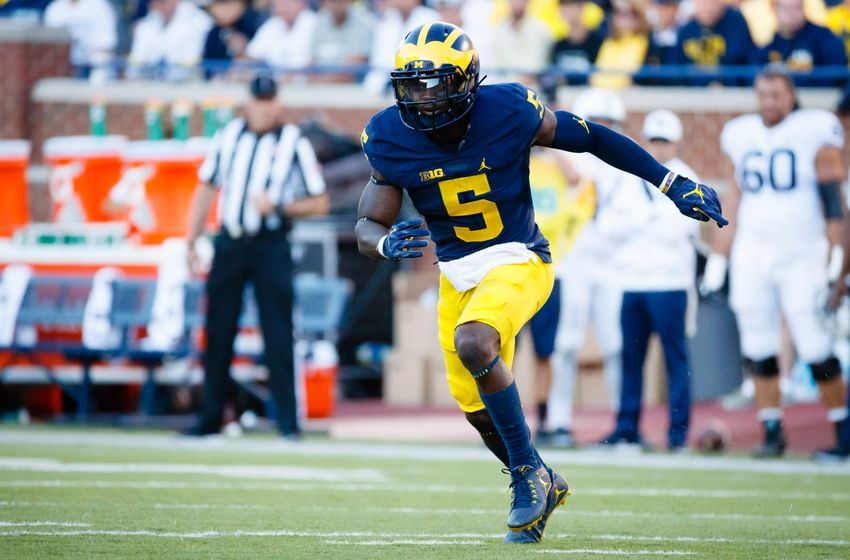 Peppers, a player still without a clear position, is listed as a linebacker because that's the position group he'll be working out with. I view him as a safety, in large part because he's listed at 6-foot-1, 205-pounds. That's on the small side for a safety is pretty much unheard of for a linebacker, especially since players routinely come in smaller than their listed sizes in college. Perhaps Peppers elected to stay at linebacker to help cover up some of the issues he has in coverage (my theory) or perhaps that's what he was told NFL teams wanted him to do. Although he's a fantastic athlete, that has yet to translate to technique and coverage ability. Peppers needs to wow at the combine, like his physical gifts suggest he should. With his size issues at linebacker and his over coverage issues, Peppers needs to find a way to make the slight-but-critical jump from 'tweener to versatile. There's a lot that can go right for Peppers, but also plenty that can go wrong. 
Samaje Perine, RB, Oklahoma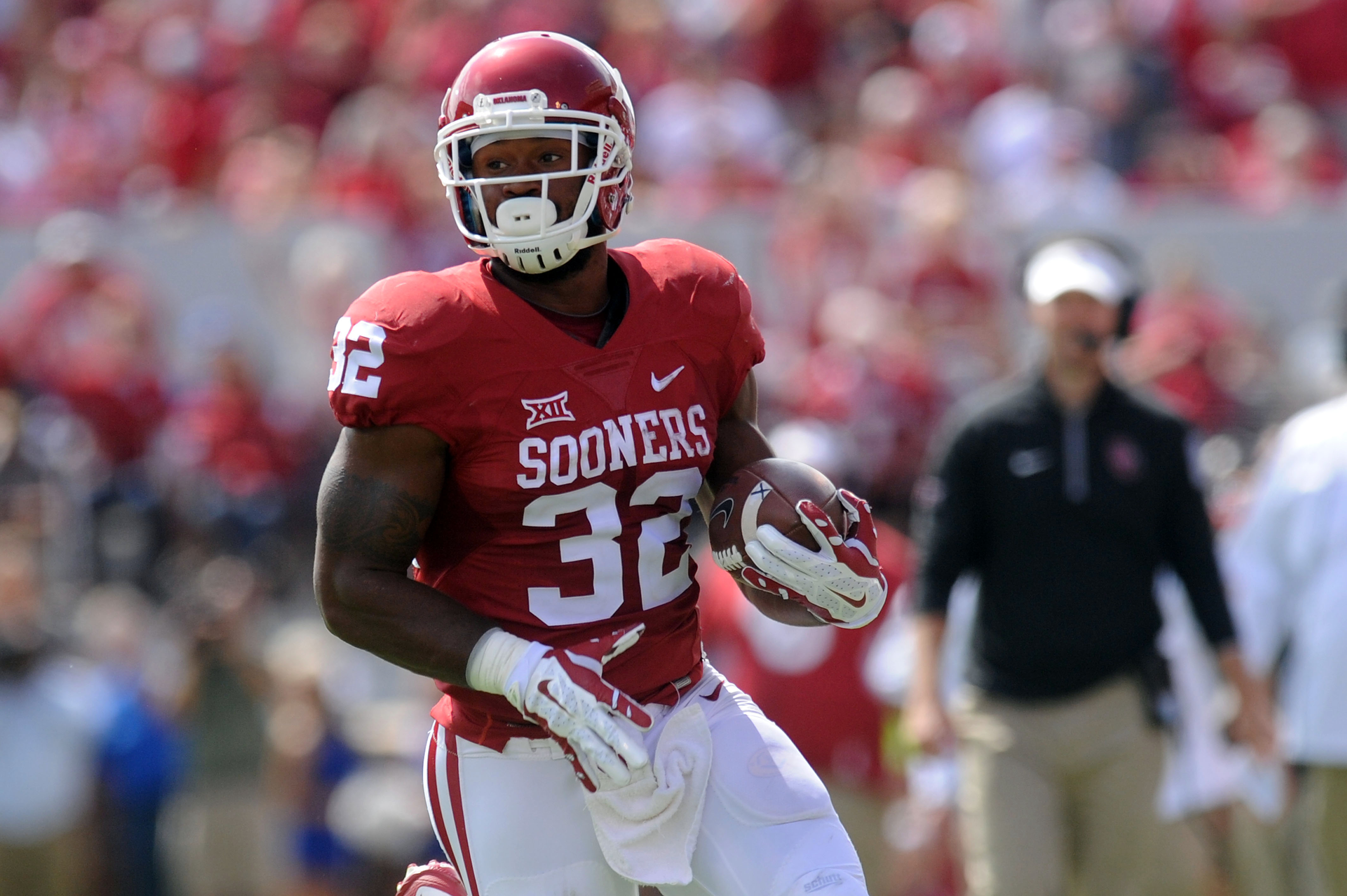 Perine isn't the most talented running back coming out of Oklahoma (that's Joe Mixon), and there are worries about him. Yes, he holds the NCAA record for most rushing yards in a game, but his stats declined each year. He went from 263 carries to 196 and his yards per carry dropped by a full yards. There are major concerns about his explosiveness, speed and ability to make NFL defenders miss. He's current listed at 235 and the fear is he's more of a two-down plodder than a complete, dynamic NFL running back. The key for him will be to show up in shape, run faster and move quicker than expected. If that happens, Perine's stock could increase quite a bit. 
Download Chat Sports for iPhone or Android
Charles Walker, DT, Oklahoma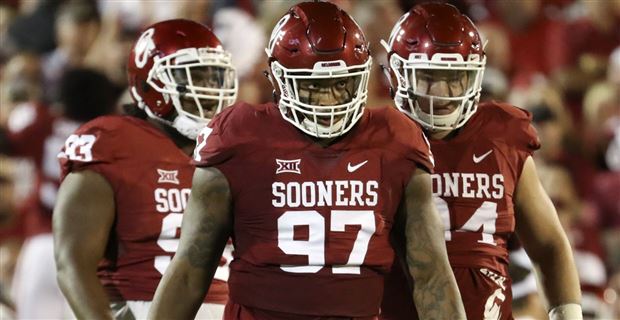 In terms of pure talent, there's plenty to like about Walker. He racked up 10 tackles for loss and 6 sacks in his sophomore year, showing real promise. As a potential disruptive DT a solid 2016 could have pushed Walker into at least the second day of the draft. Instead, he suffered (at least) his third concussion and then quit on the Sooners in them middle of the year to prepare for the draft. That led to harsh comments from his coaching staff and he likely won't get good reviews from his coaches when NFL teams talk to them. Since he hasn't even played football for months, there's also the worry about Walker's conditioning. Meetings with teams are often the most important part of the Combine and that's the case with Walker. 
Tim Williams, EDGE, Alabama
In terms of pure pass rushing ability, Williams is among the best in the class. He was highly productive at get to the QB for Alabama, with much of that production coming in limited minutes. But, much of the rest of Williams' game raises red flags. There are worries about his motor (i.e. his effort), his lack of impact plays down the stretch for Alabama and his off-the-field issues. He's expected to show some impressive athleticism during the drills and it will be a disappointment if he doesn't. Handling the off-the-field questions during interviews will be critical for Williams. In addition to a gun charge, there is a report that teams fear Williams has a Randy Gregory-like drug issue. That's not a comparison Williams wants to draw. If he doesn't calm teams' fears, or worse, fails a test, he could be in for a slide out of the first round.  
Back to the NFL Newsfeed
Related Topics: NFL Combine News, NFL Combine, Tim Williams, Jabrill Peppers, Deshone Kizer, 2017 NFL Combine, Samaje Perine, Charles Walker