As Bitcoin continues to transform online gambling, Bitcoin Casinos maneuver to claim big NFL dollars.
Since the UIGEA, the U.S. punter has been the odd man out, but a lot has changed in such a short period. Bitcoin is providing not only the convenience but the anonymity that online casinos and gamblers need and have demanded. That's set the stage for a big year.
The New NFL Season Set to Drive Big Action
The National Football League may be a U.S.-centric sport, but that hasn't stopped it from generating more gambling action than any world sport not named foot… err soccer. The NFL drives both hardcore and casual action to the tune of billions, and this promises to be an exciting season. The Rams have moved to Los Angeles, the Raiders are Sin City-bound and Eli now has Marshall pairing with OBJ!
More Bettors in the Online Space in 2017
The trends are undeniable. Whether it's the NFL, MLB or NHL, more betting dollars are transitioning from traditional betting options to online providers. This trend is not only expected to continue but increase in 2017 due to the prevalence of casinos and sportsbooks that facilitate both deposits and withdrawals in Bitcoin. As one industry insider put it, "Bitcoin was the final key to convincing NFL fans that the opportunities and rewards were better online."
Bitcoin Operators Well-Positioned for U.S. Action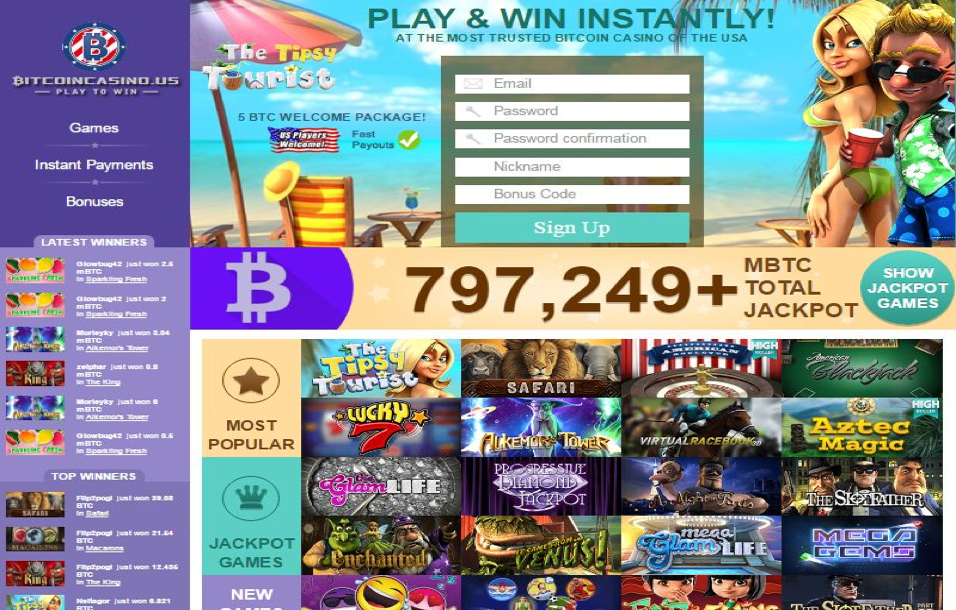 U.S. punters can finally see a light at the end of the tunnel. Sure, the government hasn't yet overturned all of the anti-consumer policies standing in their way, but it may not even matter. With Bitcoin, online gamblers have the anonymity needed to place bets and win big without risk of penalties. Better yet, using Bitcoin is easier than ever, and even major U.S. banks have gotten in on the action.
A Full Range of NFL Bets
Bitcoin casinos and sportsbooks also offer a full range of NFL wagers. Bettors can place bets on the spread or the over/under. Parlays are supported, and in-play betting lets gamblers bail or cash out early. Options expand during the playoffs, including prop bets, which become an area of focus for the casual audience during the Super Bowl and even both Championship games.
Big Bonuses and Other Hooks
One of the big lures that the Bitcoin casinos have is the bonus. They can offer welcome bonuses, reload bonuses and free bets that help maximize a bankroll and shift odds in a bettor's favor. There are also loyal rewards and other promotions that the traditional NFL betting options won't or just can't match.
Betting the NFL with Bitcoin
Anyone out there wondering how to bet the NFL with Bitcoin, know this: it's a lot simpler than you probably think. That's in large part thanks to Bitcoin wallets, which have made Bitcoin transactions as simple as depositing and withdrawing U.S. dollars from and to an online-based account. Transactions can occur within seconds, and you never have to actually touch the bitcoins if you choose not to.
Back to the NFL Newsfeed