While there's plenty of talent to be talked about at every other position in the 2015 NFL Draft, it seems like most people just want to talk about the quarterbacks on the board. That may be for good reason, as a franchise quarterback can mean the difference between utter mediocrity and a Super Bowl championship. With that being said, here's our list of the Top 7 Quarterbacks In The 2015 NFL Draft.
1. Jameis Winston - Florida State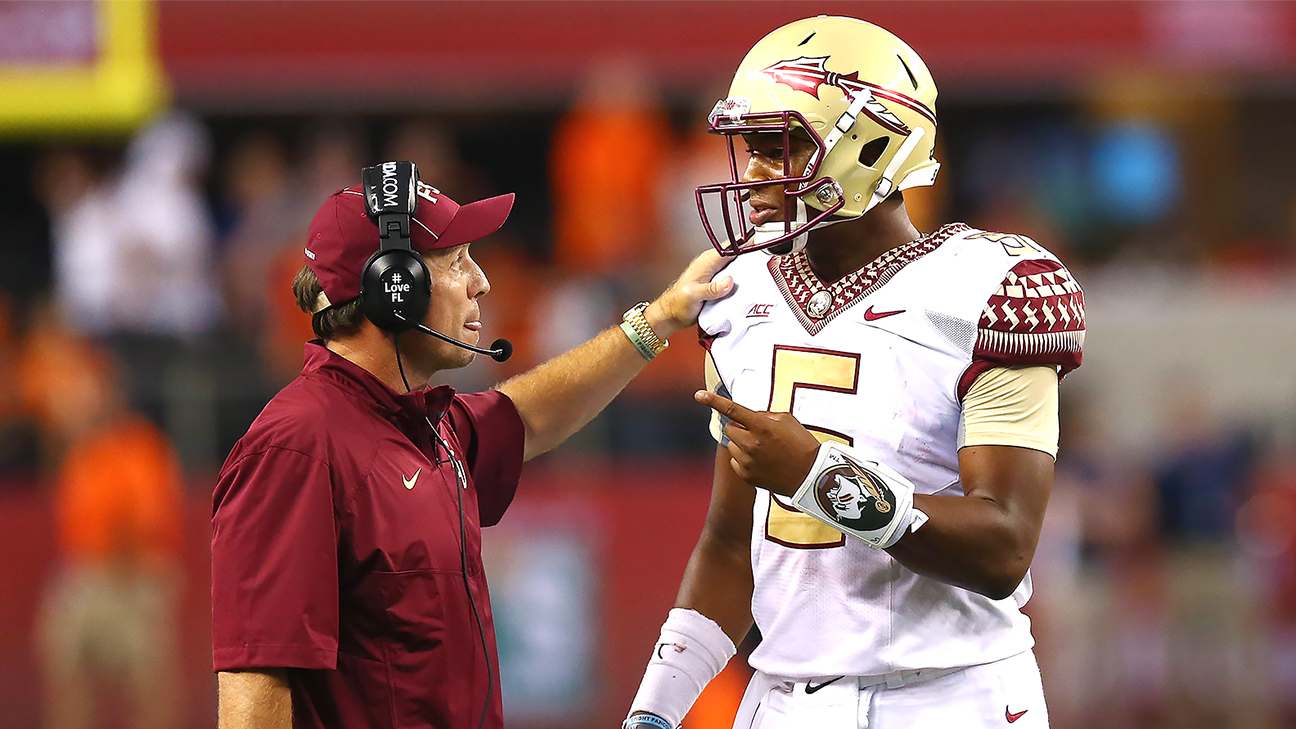 Character issues aside, the 2013 Heisman Trophy winner is one of the most advanced pocket passers to make the jump from college to the pros in recent history. He has excellent field vision and the ability to make decision on the fly no matter how much opposing defenses try to speed him up. If he can keep his act together, his football IQ will take him far in the NFL.
2. Marcus Mariota - Oregon
Mariota is extremely physically gifted, combining great arm strength, a perfect NFL frame, and impressive mobility that belies his side. There's some concern about him being a system quarterback who doesn't project well in a true pro-style offense, but Mariota's work ethic and innate athleticism could easily put those fears to rest.
3. Garrett Grayson - Colorado State
Grayson hasn't been getting much publicity in the pre-draft lead-up, but that's no knock on the projected 2nd-to-4th round pick. Grayson has a strong arm that can make every conceivable throw in the book, and his reputation as a great character guy will be an asset for any team's locker room. His accuracy can be inconsistent at times, but he's got all the tools to leave that problem in the dust.
4. Brett Hundley - UCLA
The true quarterback wild card of the 2015 NFL Draft, Hundley has been projected everywhere from the last first round to the middle rounds by draft experts. A true dual-threat signal caller, Hundley's a developmental project who'll need time to mature into a legitimate NFL pocket passer. If he can do so, though, watch out.
5. Bryce Petty - Baylor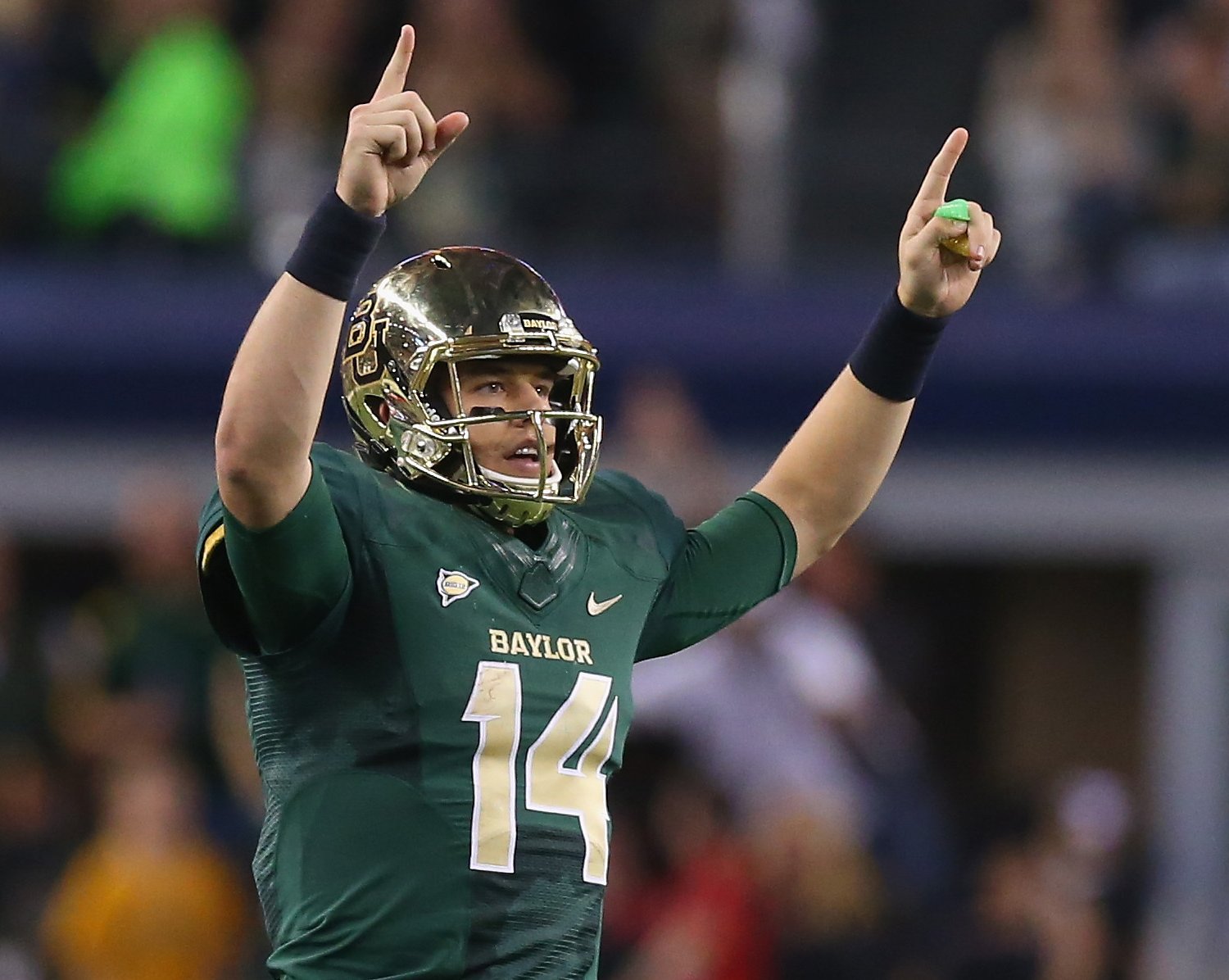 Petty looked like a backup quarterback at the NFL Scouting Combine, showing inconsistency on throws in the medium to deep range. His draft stock has fallen sharply after missing a ton of wide-open receivers in 2014, but there's arm strength and pure leadership qualities there if he can just put it together in a patient, forgiving system.
6. Sean Mannion - Oregon State
Mannion has a big arm and pocket presence for days, but he was wildly inconsistent and ineffective in stretches at OSU when opposing pass rushes forced him to run and make decisions out of his comfort zone. All the physical tools are there for Mannion to be a late-round steal, but he'll have to solve his struggles while moving first.
7. Cody Fajardo - Nevada
Fajardo ran well at the NFL Scouting Combine and showcased some arm strength, but he's not a polished package by any stretch of the imagination. A likely NFL backup at best, Fajardo is average-to-good in several key tangible metrics that true NFL starters need to be great at.
MORE NFL DRAFT ANALYSIS
The Top 7 Cornerbacks In The 2015 NFL Draft
Top 7 Wide Receivers In The 2015 NFL Draft
Back to the NFL Newsfeed