While 32 NFL teams go into each NFL Draft with hopes of landing franchise players that will carry their teams into the future, somethings things just don't pan out. For every big-time prospect who lives up to the hype and reaches superstar status, there's countless other guys who fizzle out in the face of major expectations.
These are the guys who evaporated into the smoke of their own hype. These are The 8 Biggest Draft Busts In NFL History.
Brown caught the injury bug early and often during his five years in Cleveland, as the first overall selection of the 2000 NFL Draft was only able to play one full season during his five in front of the Dawg Pound. Sometimes guys just can't stay healthy, and that was Brown's downfall over the course of seven injury-plagued seasons in the league.
The third overall selection of the 1999 NFL Draft, Smith decided to hold out for more money during his first training camp instead of getting acclimated to the complexities of being an NFL quarterback. That and a lack of a pure football IQ proved his undoing, as Smith could never nail down the Bengals' starting job over the course of four turbulent seasons.
Phillips' checkered off-the-field reputation preceded him heading into the 1996 NFL Draft, but the Rams still saw fit to gamble on him with the sixth overall pick. That dice roll came up snake eyes, and the troubled Phillips was cut by the Rams before the end of year two with the franchise. Phillips has been incarcerated since 1998 after being sentenced to 31 years in jail for convictions of inflicting great bodily injury involving domestic violence, false imprisonment, spousal abuse and vehicle theft.
5) QB Tim Couch (Cleveland Browns) Poor Tim Couch. Yes, the first overall pick of the 1999 NFL Draft was a mess of inaccurate throws and questionable decision making on the fly. But, he was also left to be ground into mincemeat by a patchwork offensive line with more holes than a sprinkler head. Injuries soon followed, as Couch's five-year stay in Cleveland took on the feeling of a long, drawn-out nightmare.
Russell's talent was obvious to anyone who saw him throw a football, but the first overall selection in the 2007 NFL Draft never backed that up with anything resembling passion. JaMarcus quickly earned the derision of a loyal Raiders fan base because of his indifferent attitude, leading to him basically yawning himself out of the league after three miserable pick-happy seasons.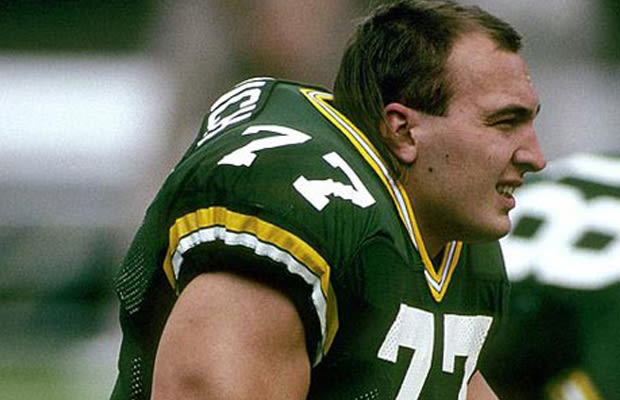 Picked second overall by the Pack back in 1989, Mandarich was supposed to represent the future of the offensive tackle position thanks to his massive size and elite athleticism. However, his three-year stint in Green Bay will forever be tainted by unabashed steroid abuse that killed his star before it really had a chance to shine. He did pick up his career five years later in Indy, but it wasn't enough to wash off the stink of his time with the Packers.
Selected by the Seahawks in 1987's supplemental draft, The Boz rode into the Pacific Northwest on wave of hype thanks to his colorful antics during his time at Oklahoma. That hype never materialized into NFL stardom, and Bosworth's brief three-year pro career will forever be immortalized, not for his play, but for the time he got epically trucked by then-Oakland Raiders RB Bo Jackson in a Monday Night Football matchup.
Did you really think it was going to be anyone else? The lead-up to the 1998 NFL Draft was dominated by one question -- Peyton Manning or Ryan Leaf? The Indianapolis Colts answer the million-dollar query correctly, choosing a future Hall-of-Famer in Manning. The San Diego Chargers were left with a supposed franchise QB that ended up being a listless head case who seemed bored with the game he got to play for a living.
MORE NFL AWESOMENESS
The 5 Weakest Fan Bases In The NFL
7 Best NFL Stadiums To Watch A Game In 2015
Back to the NFL Newsfeed