The fireworks of the 2015 NFL free agency period came early and often after the market opened on March 10th (and before it too!), with a flurry of trades and league-shaking free-agent moves leaving everyone's heads spinning.
All the major free-agent moves may be over and done with heading towards the 2015 NFL Draft, but there's plenty of value still lingering out there on the market. Here's our list of The 8 Best 2015 NFL Free Agents Still Available.
1. C Stefen Wisniewski
At the beginning of free agency, Wisniewski ranked second on most analysts' lists of available centers behind the man who replaced him in Oakland, Rodney Hudson. Expect the defending NFC champion Seahawks to be a major player after they traded away their own starting center, Max Unger, to the New Orleans Saints -- regardless of the current hold-up in the proceedings.
2. LB Brandon Spikes
Spikes wants to be a full-time three down linebacker, but he may be better suited to be a platoon run-stopper on obvious rushing downs (or at least, that's the Bills' thinking on him). He's this high on the list because he's damn good at plugging up gaps against the run and keeping opposing halfbacks from scurrying past the second level.
3. OG Justin Blalock
Blalock was extremely durable during his eight years in Atlanta, appearing in 125 of the team's 128 regular-season games from 2007-14. Blalock is the best offensive line option left on the market because he'll likely be a cost-effective addition for a team who may have a financial mistake or two currently clogging up their O-line depth chart.
4. OT Joe Barksdale
The former Rams right tackle is entering his fifth season in the NFL and has shown flashes of the top-tier talent that made him such a coveted commodity coming out of college in 2011. There's questions about whether or not he can truly fit into a zone-blocking scheme, so his options may be limited. However, there's quality here nonetheless.
5. OLB/DE Dwight Freeney Freeney, 35, is heading towards the twilight of his impressive NFL career, but he's still got something to contribute for those teams looking for a veteran front-seven presence. He had a solid season with the San Diego Chargers in 2014, posting 53 combined pressures on 372 snaps, and can slot in nicely as an extra weapon for a team to utilize in defensive packages centered on the pass rush.
6. TE Jermaine Gresham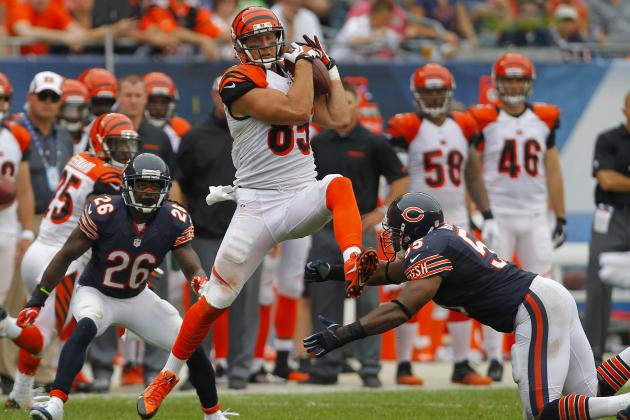 His back is the big holding point here. Gresham underwent surgery for a herniated disk last Thursday, and his production has plateaued since his back-to-back Pro Bowl appearances in 2011 and 2012. However, he's the most talented tight end left on the board and still has plenty of upside at just 26 years old.
7. WR Hakeem Nicks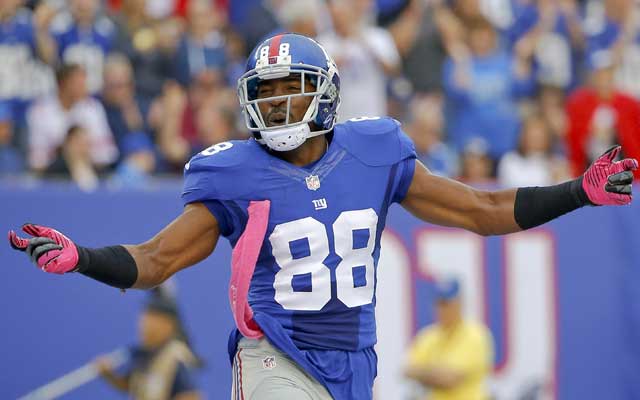 Nicks has struggled with a mixture of knee issues and apparent lapses in motivation which earned him the ire of a vocal segment of the New York Giants' fan base. However, he's still only 26 years old and has the talent to be a true #1 receiver if he can keep his head on the field. With two 1,000-yard receiving season already on his ledger, he could be a true steal for the right team with the right coaching situation.
8. DT Barry Cofield
Cofield was limited to just eight games due to an ankle injury in 2014, and that's likely the reason why his on-the-market value has waned. Regardless, the 31-year-old has all the tools to be a productive starter at the heart of a team's defense, and his veteran savvy is something that younger lineman can glean some knowledge off of.
MORE NFL AWESOMENESS
The 8 Biggest Draft Busts In NFL History
The 5 Weakest Fan Bases In The NFL
7 Best NFL Stadiums To Watch A Game In 2015
Back to the NFL Newsfeed