Not every football field is created equal - some are housed in multi-million dollar facilities, some moonlight as baseball diamonds, and others double as grazing territory for the local cows. These seven fields are some of the most scenic, fascinating and unique you'll find - check it out:
Sun Bowl Stadium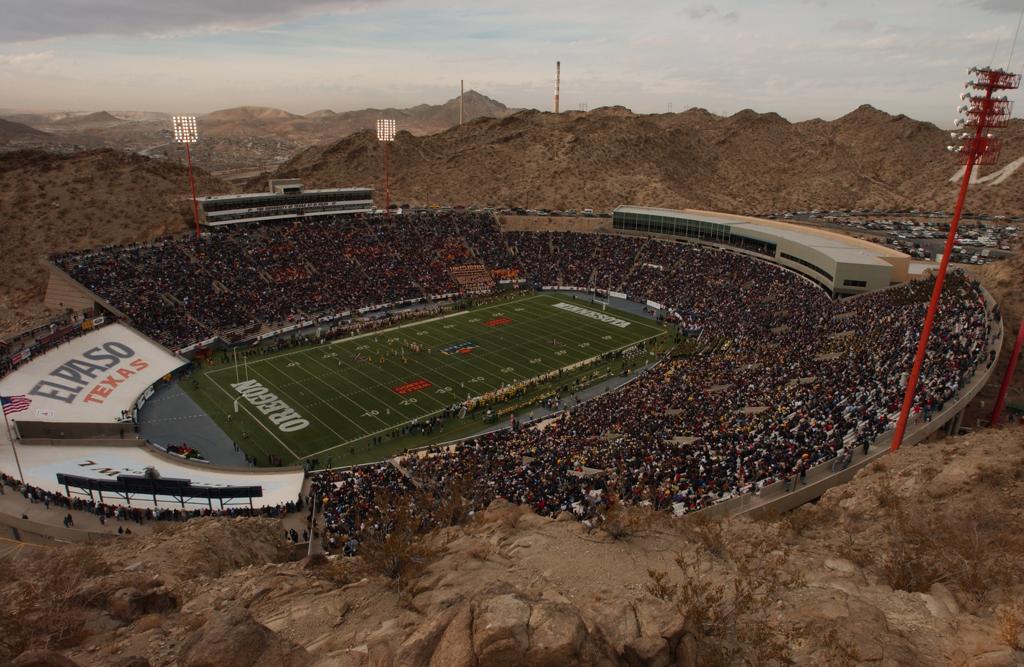 Team: University of Texas-El Paso Miners
Capacity: 51,500
Carved into the rocky hills of El Paso, it's only fitting that UTEP calls their team the Miners. At 3910 feet above sea level, this is about as scenic and unique as American football stadiums get.
Michigan Stadium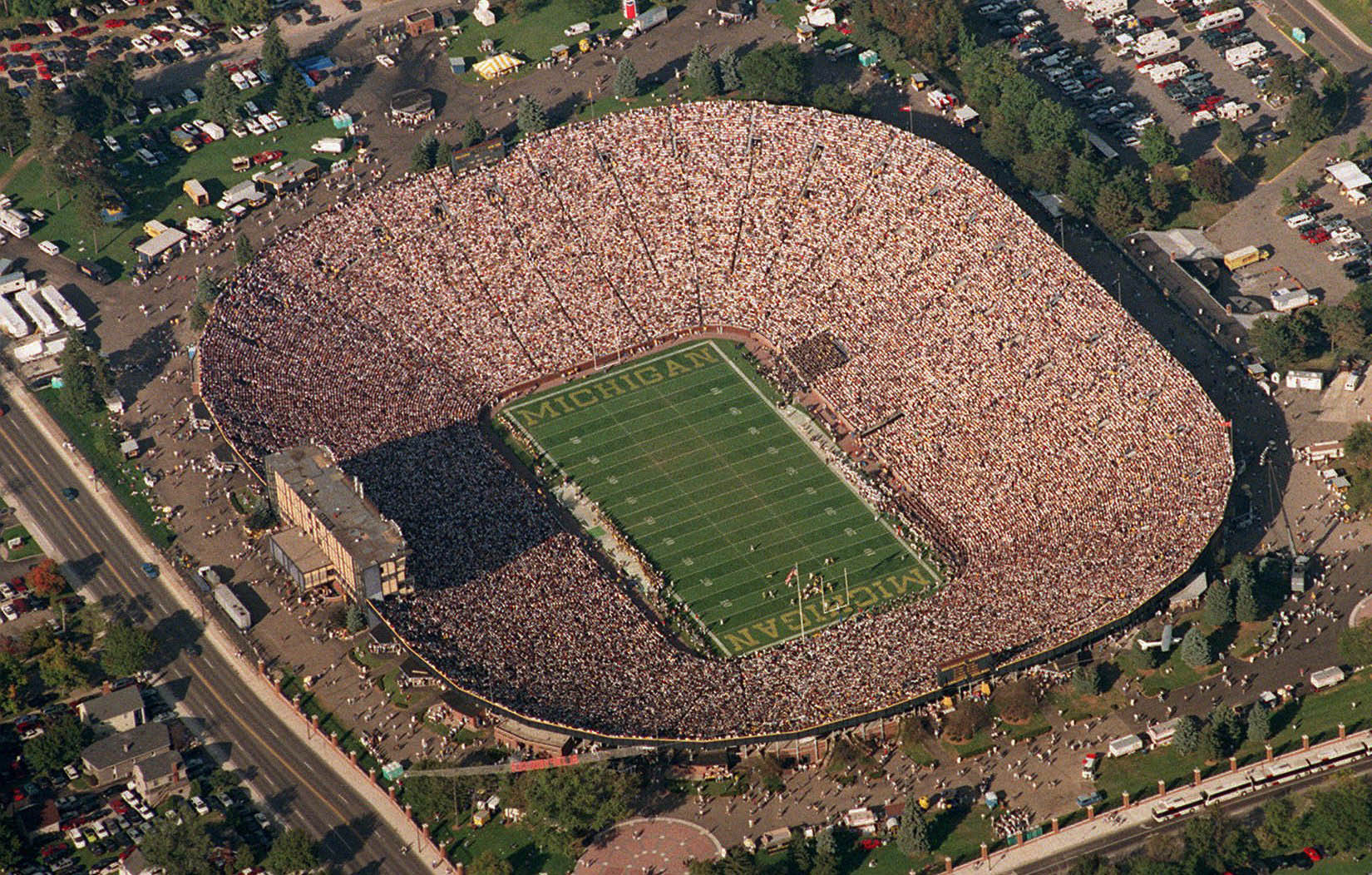 Team: University of Michigan Wolverines
Capacity: 109,901
"The Big House" certainly lives up to its name - when seen from the street outside, it's actually bigger than it looks because so many of the seats are below ground level. While the official capacity is listed at under 110,000, the Wolverines managed to pack 115,109 fans in for 2013's game against Notre Dame...which currently gives it the North American record for spectators at a football game.
Cathy Parker Field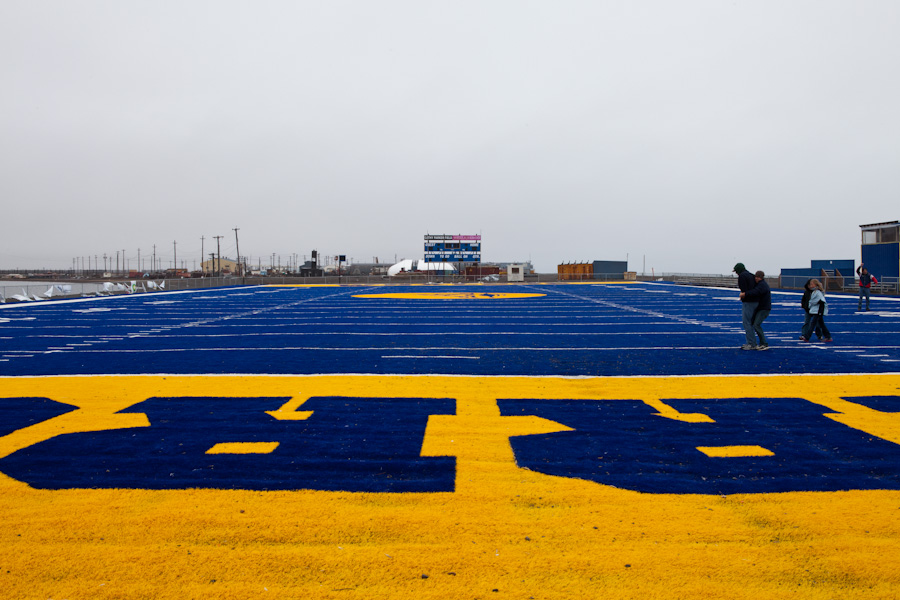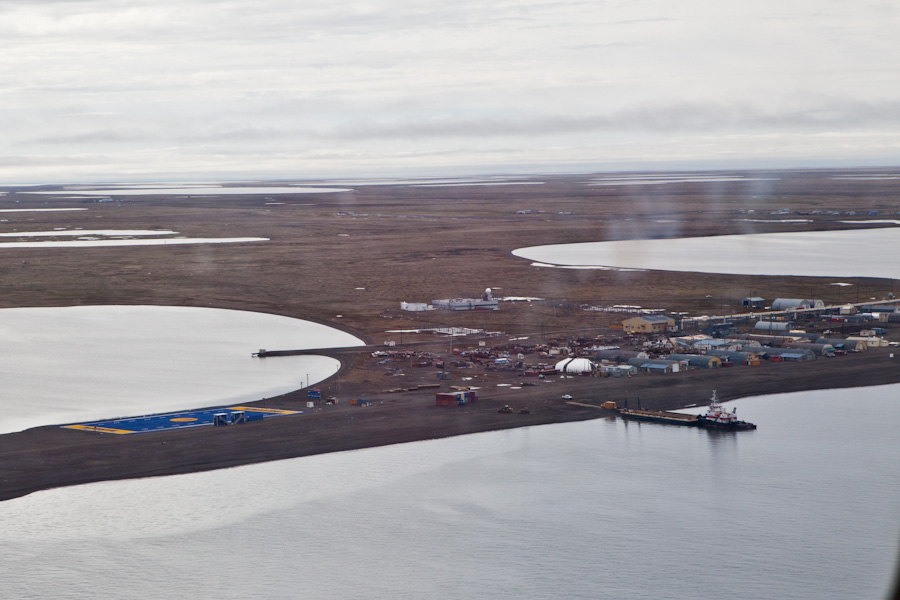 Team: Barrow HS Whalers
Capacity: N/A
We definitely couldn't leave out the only football field located inside the Arctic circle. Built in Barrow, Alaska, this is the northernmost football field in the world, and it's the only one bordering the Arctic ocean. It was constructed after Cathy Parker, a mother from Florida, read about the Barrow football team not having a home field - Parker started a fundraising drive that eventually collected over $500,000 for the school, and the field was named in her honor.
Husky Stadium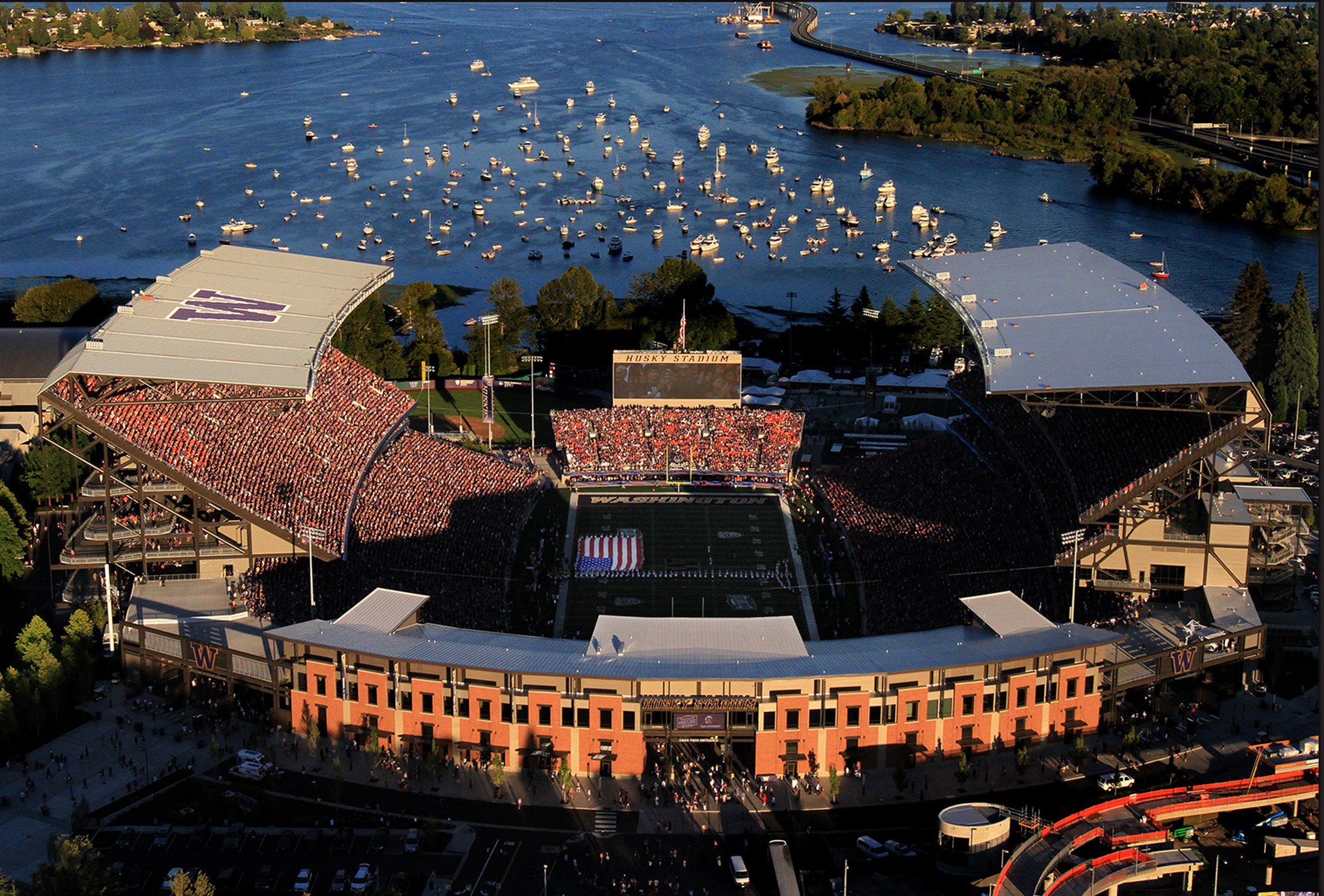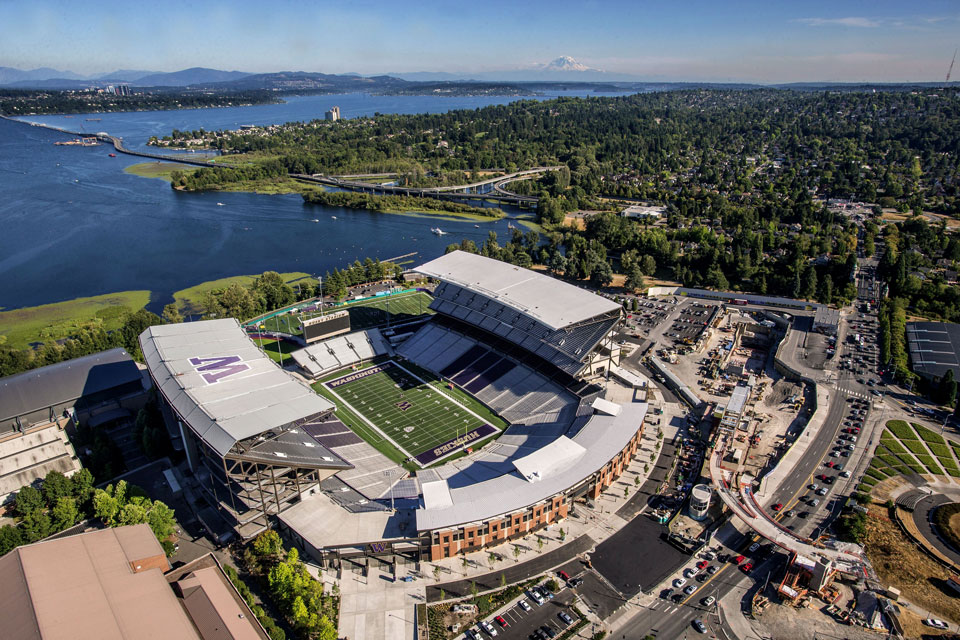 Team: University of Washington Huskies
Capacity: 70,138
Husky Stadium was one of the most scenic places to watch football in the country before undergoing a $260 million renovation...and that retrofit certainly didn't hurt its looks.
Harvard Stadium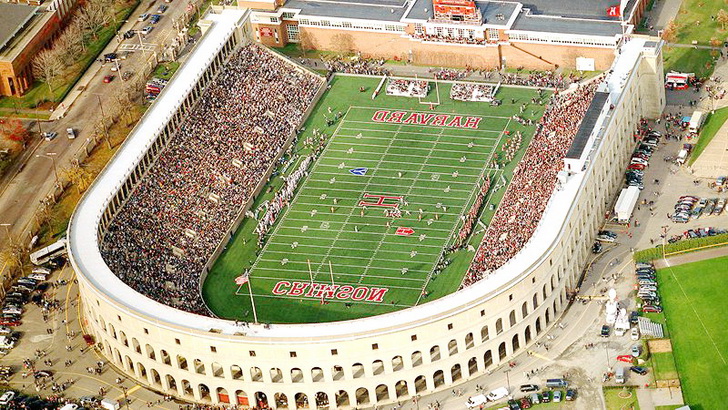 Team: Harvard Crimson
Capacity: 30,323
A National Historic Landmark, Harvard Stadium also happens to be the first building in the continental United States built with reinforced concrete. Built to resemble the Panathenaic Stadium in Athens, this stadium is loaded with history, and the lofty design is exactly what you would expect from a place like Harvard.
Monument Valley HS, Kayenta, AZ
Team: Monument Valley HS Mustangs
Capacity: N/A
Out on a Navajo Reservation near the Arizona-Utah border, this is just another piece of evidence that wherever you can find Americans, football won't be far behind.
Allen HS Eagles (Allen, TX)
Team: Allen HS Eagles
Capacity: 18,000
On the opposite end of the scale from Monument High, welcome to Allen, Texas. This state-of-the-art stadium cost a cool $60 million, but fans of the Allen High Eagles didn't bat an eyelash. In Texas, high school football is serious business, and sometimes that means building a stadium that puts D-1 colleges to shame. The wildest thing about this place? After cracking in the concrete was discovered in the spring, all events have been postponed indefinitely, so the team isn't even playing there this fall.
Never miss another story on one of your favorite teams – sign up for a free Chat Sports account today!
Back to the NFL Newsfeed