With the 2014 NFL season rapidly approaching, it's time to take a look at which coaches need to start polishing up the ol' resume. Not everyone can afford to get off to a slow start this year - NFL GMs have notoriously itchy trigger fingers when it comes to firing head coaches, and these are the ten guys with the most to worry about.
10. Gus Bradley, Jacksonville Jaguars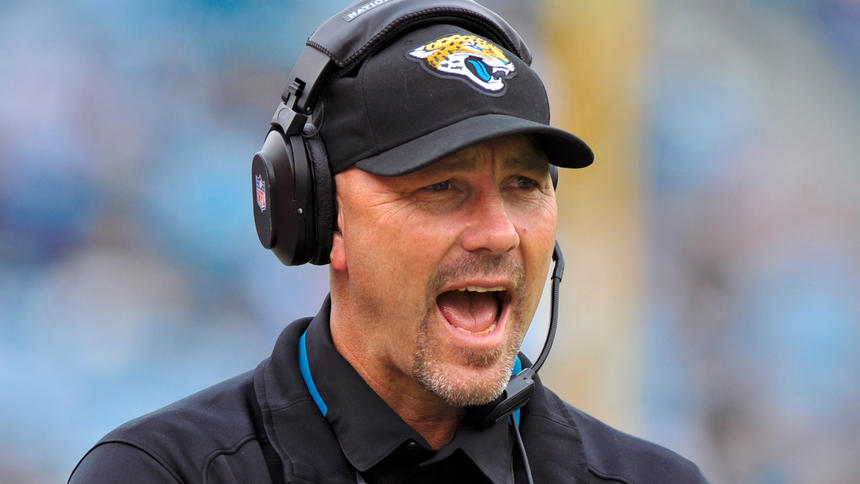 We don't think Gus Bradley is a bad coach, and his second-half push last season earned him some badly-needed breathing room.
That said, the Jaguars had no expectations whatsoever last year...and with the stakes a little higher in 2014, Bradley can't afford another abysmal start. We're confident that he'll do enough to keep his job, but if the Jaguars get rocked at the beginning of the season, that could change in a hurry.
9. Doug Marrone, Buffalo Bills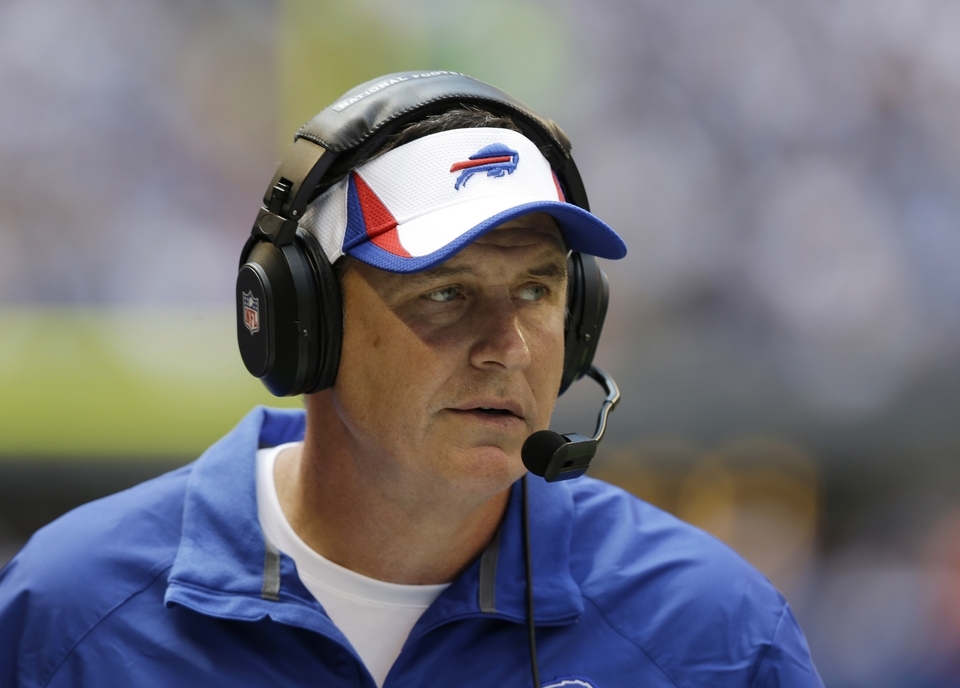 Marrone did okay in his first season in Buffalo, leading the Bills to a 6-10 record despite a lack of skill players on offense and a raw rookie QB in EJ Manuel.
No one expects Buffalo to make a playoff run in 2014, but fans and team officials expect tangible improvement. In a much-improved AFC East, that won't be easy, and Marrone could also be a casualty if a new owner takes over in Buffalo and decides to clean house.
8. Rex Ryan, New York Jets
Rex Ryan was on the hot seat for most of last season, but managed to hang on by winning three of his last four games.
The pressure in New York won't be any different this year, and Rex is now three full seasons removed from his last winning record. A fourth mediocre year in a row isn't going to be enough for Jets management, and Ryan will need to do better than 8-8 if he wants to be back for 2015.
7. Tom Coughlin, New York Giants
Coughlin was polishing up his resume six weeks into last season, and the 0-6 Giants looked ready to show him the door and start fresh. The G-Men turned things around in a big way, though, winning seven of their last 10 games to save face...and Coughlin's job in the process.
Now, with that 7-9 finish in the books, the Super Bowl honeymoon is officially over. The Giants can't afford to keep stumbling down the AFC East ladder, and the pressure is on Coughlin to get this team back in the playoff picture.
6. Marc Trestman, Chicago Bears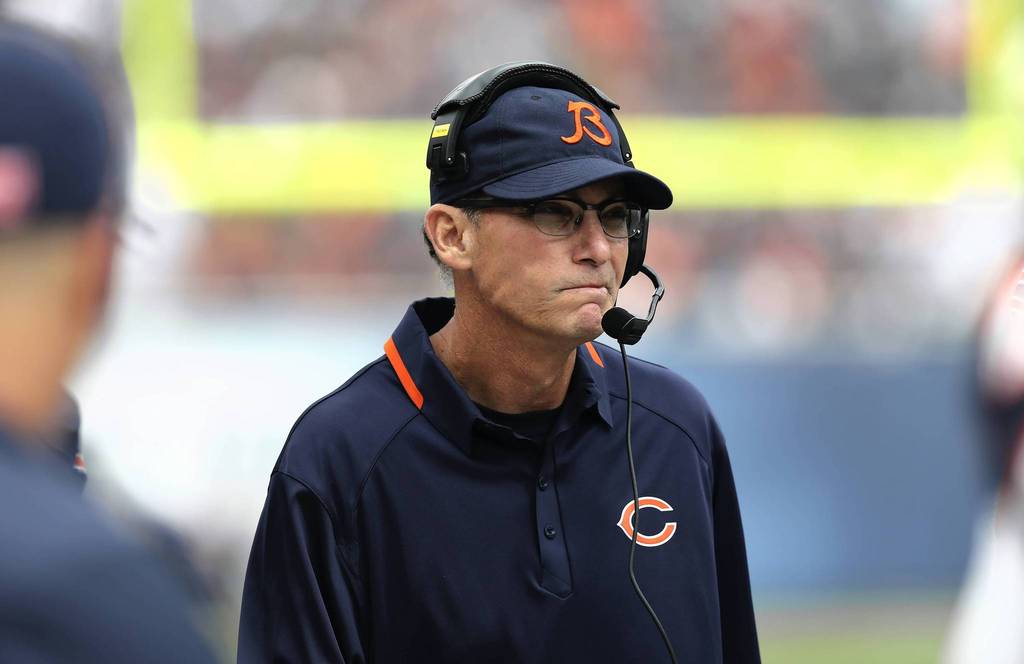 Trestman wasn't bad in 2013, but the jury is still out on whether he's the long-term answer in Chicago. With a restocked defense and high expectations on offense, Trestman needs to make the playoffs this year at the very least.
We think he (and the Bears) have all the tools to make it happen, but if they struggle out of the gate, Trestman become a victim of those high expectations. With a brutal slate of games to start the year, Trestman has his work cut out for him.
5. Jason Garrett, Dallas Cowboys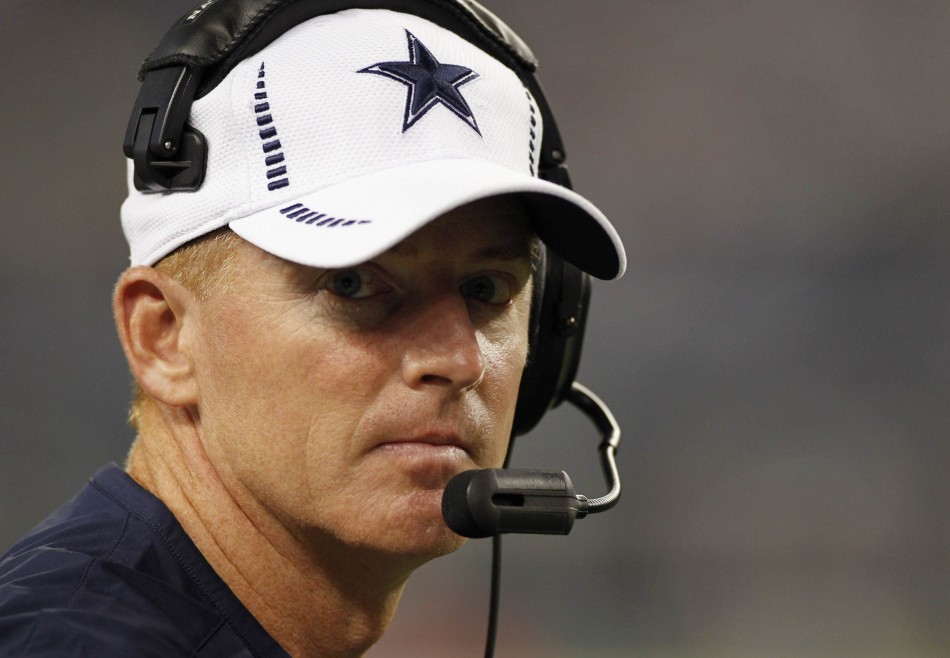 You'd expect to see Jason Garrett higher on this list, but a close relationship with Jerry Jones gives Garrett a degree of security that these other coaches don't have. Jones hung on to Wade Phillips long after his expiration date, and the tycoon has a notoriously hard time firing people he likes.
Still, Cowboys fans are getting restless, and another 8-8 season just won't be good enough. If Dallas can't climb above .500 this year, Jones will be forced to reshuffle the deck.
4. Dennis Allen, Oakland Raiders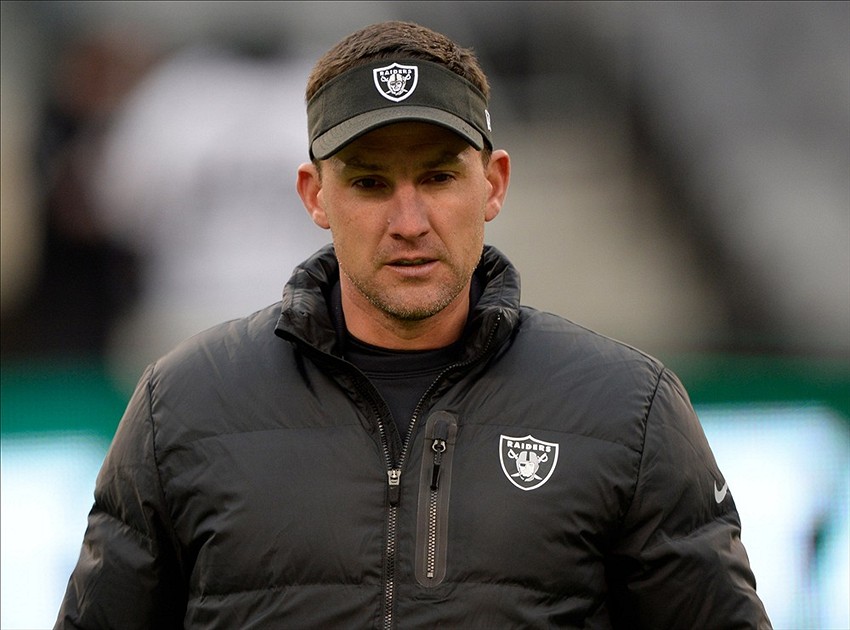 At .250, Allen has by far the worst winning percentage out of all active NFL coaches with more than one year of service. Oakland's free agency moves signal that this won't be another rebuilding year...and with that comes much higher expectations.
Oakland's success (and Allen's job security) rests on the shoulders of QB Matt Schaub, and that alone vaults him into our top five. If the Raiders can't fight their way out of the AFC West basement, GM Reggie McKenzie won't hesitate to show Allen the door.
3. Jim Caldwell, Detroit Lions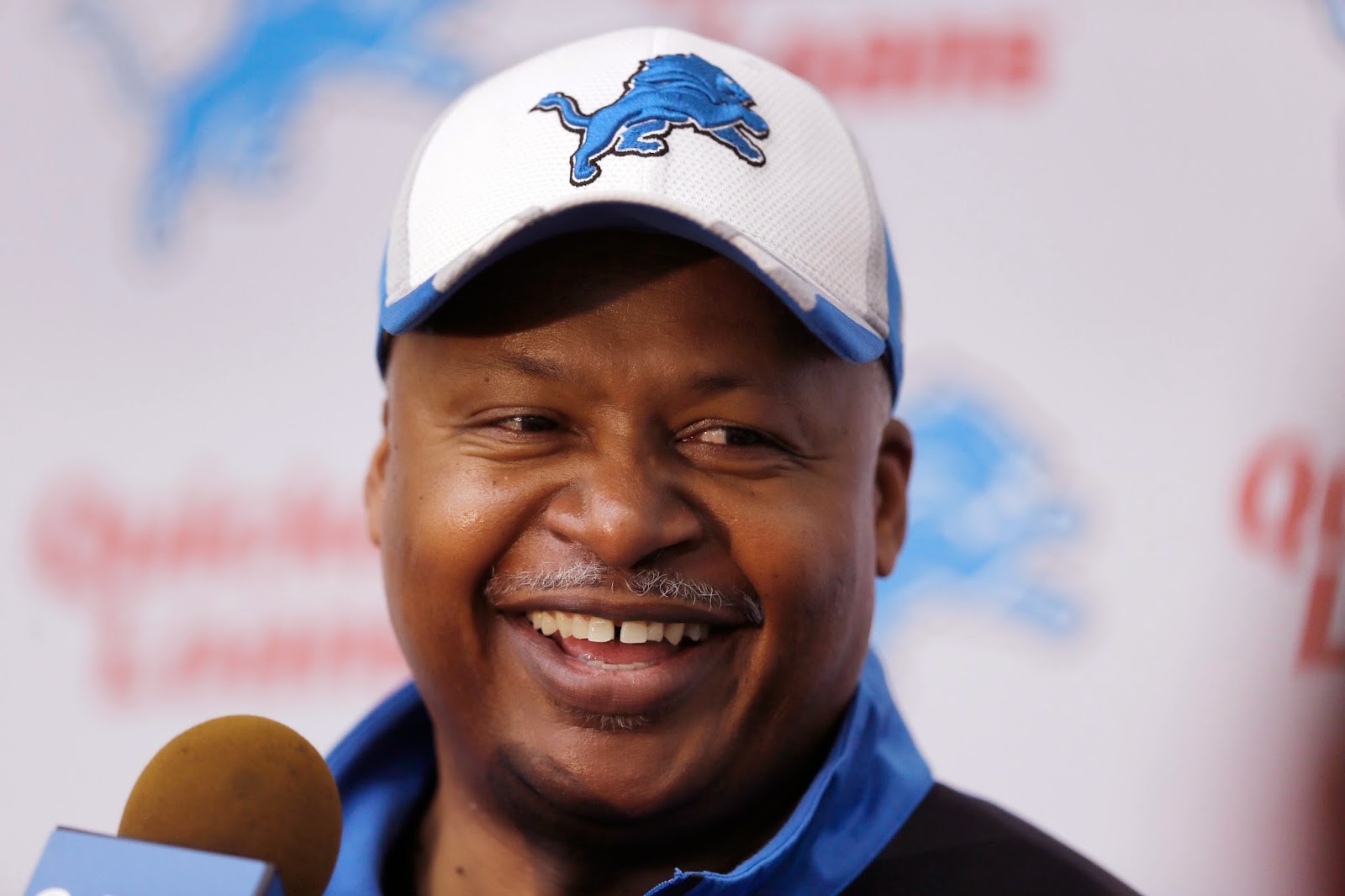 Caldwell is the only head coach on this list who hasn't even hit the sidelines yet, but Detroit's unique situation means he won't get the luxury of an adjustment period.
With an established roster, the NFL's best receiver in Calvin Johnson and a number of impact players on both sides of the ball, the Lions won't accept anything less than a playoff run. If Caldwell can't get them there, management will be forced to look elsewhere.
2. Mike Smith, Atlanta Falcons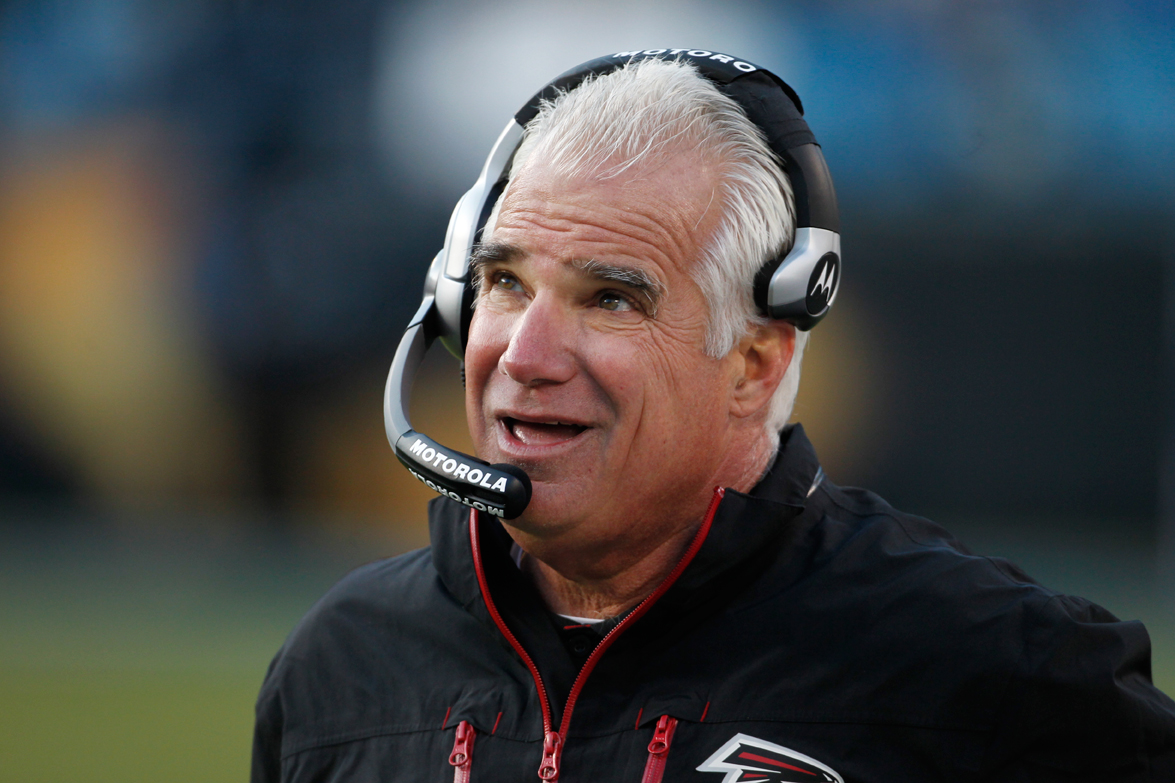 With five straight winning seasons between 2008 and 2012, Mike Smith earned himself a mulligan...and that's exactly what he used to survive last year's 4-12 debacle.
If the Falcons start strong and make it look like last year was just an aberration, the pressure on Smith will let up considerably. If they start the season continuing to underachieve, Smith will find himself in a battle to save his job.
1. Joe Philbin, Miami Dolphins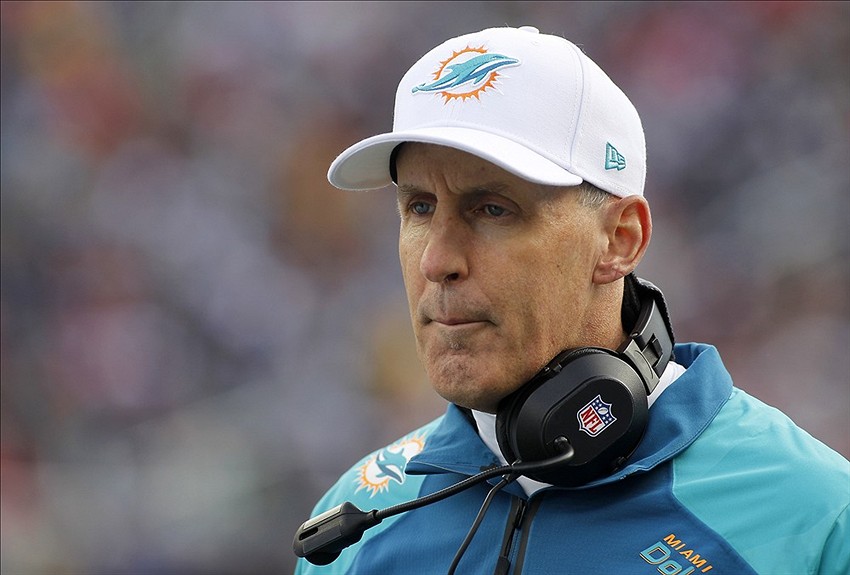 Philbin starts the 2014 season on the hottest seat, and it isn't really close. With last year's Richie Incognito-Jonathan Martin fiasco still fresh in everyone's memory, the Dolphins will be under the microscope - and that doesn't bode well for a team that ended last year by limping to the finish line.
With so much controversy surrounding this team last season, everyone from the GM down is on a short leash. Miami has the talent to keep Philbin safe, but a slow start might be enough for the front office to send him packing.
More:
The 10 Hottest Seats In College Football
The 10 Most-Improved NFL Teams In 2014
Back to the NFL Newsfeed