Atlanta Falcons WR Roddy White is drawing widespread criticism for an extremely ill-advised tweet about Adrian Peterson's child abuse charges.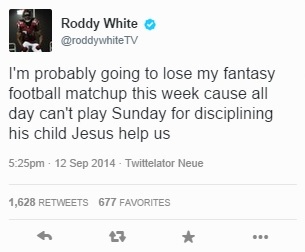 "Disciplining his child" would be one thing, but the pictures that have been released indicate that Peterson went far beyond discipline.
When your immediate reaction to a player being charged with child abuse is to worry about your fantasy team, you need to go take a long, hard look in the mirror.
Update, 9:06 PM ET: White deleted his tweet and posted this apology: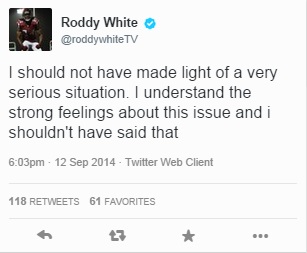 MORE:
Vikings RB Adrian Peterson Indicted For Child Abuse
Report: NFL Players OK New Drug Policy, Wes Welker To Play Sunday?
Back to the NFL Newsfeed