It seems inevitable that an NFL team will be moving to Los Angeles by 2016, and the St. Louis Rams, Oakland Raiders, and San Diego Chargers have all expressed major interest in doing so.
The Los Angeles Times is conducting a poll to see which team people would prefer to move to the city, and the Rams have a clear advantage in fan interest: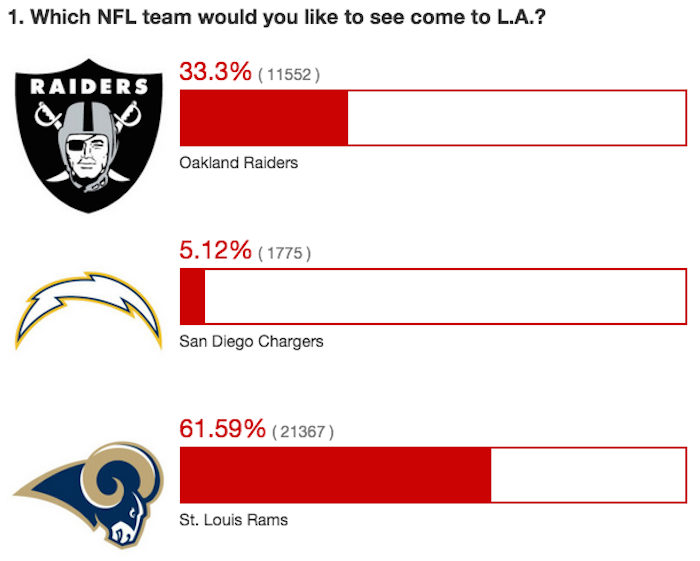 That's somewhat surprising considering how many Raiders fans there are in Los Angeles, but it's obvious the Rams still have strong ties from their time there.
The Raiders and Chargers have recently proposed a deal where they would share a stadium in LA, like the Giants and Jets do in New York with MetLife Stadium, but nothing concrete for any team has been decided yet.
Back to the NFL Newsfeed