Thousands and thousands of Baltimore Ravens fans lined up outside of M&T Bank Stadium in Baltimore on Friday, ready to exchange their Ray Rice jerseys as part of a team-organized event.
Fan waited as long as two hours to turn in their old dugs for new jerseys featuring names such as Joe Flacco and Torrey Smith - all at no cost whatsoever.
Ravens officials will not announce the official number of jerseys that were exchanged until after the two-day event ends on Saturday. However, this next photo is a clue that it will be a very large number: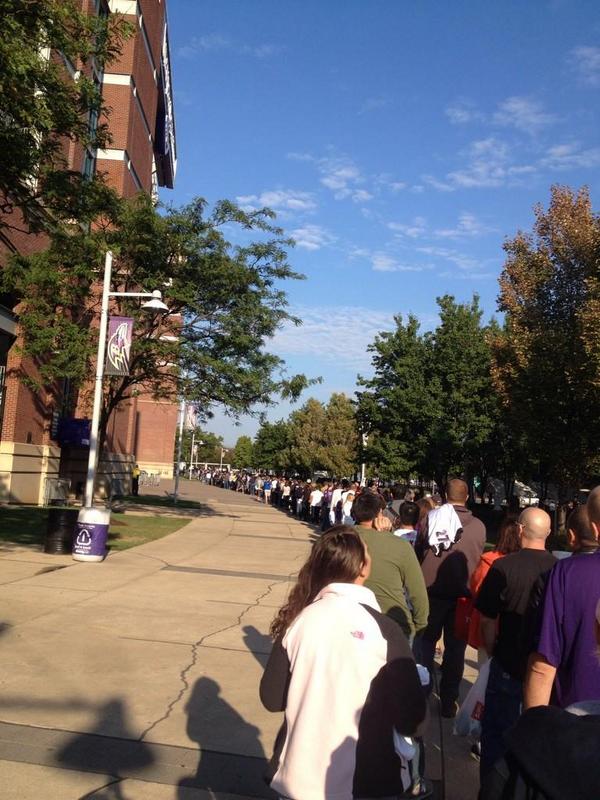 Rice was released by the Ravens on September 8th after a full video of his striking his then-fiancee unconscious was made public.
Thanks to Redditor Vilens40 for the pic.
MORE:
Bullying Made This 12-Year-Old's Life Miserable...Until JJ Watt Did Something Incredible For Him
Tim Tebow Has A New Job, But It Still Doesn't Involve Playing Football
Back to the NFL Newsfeed