The image Jameis Winston is projecting to the media is starting to have an impact on his draft stock, and Tony Dungy (who won Super Bowl XIII as a player for the Steelers and Super Bowl XLI coaching the Colts) has seen enough to give him cold feet. On The Dan Patrick Show Tuesday, Dungy was asked whether he'd take Winston with a first-round draft pick:
As of now, I wouldn't. I'd have to do a lot of research and go in and talk to him. But you don't want the face of your franchise and the guy you're going to take in the top-five picks to have all those off-field issues. You just don't.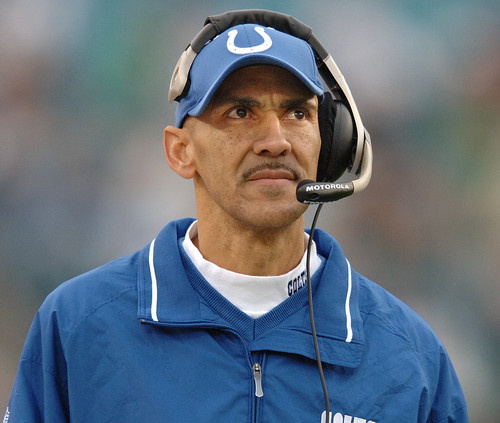 Winston was suspended for Saturday's game against Clemson after standing on a table and yelling a highly profane phrase made famous on YouTube.
While the suspension initially covered only the first half, FSU increased it to the entire game after they discovered he had misled school officials while being interviewed about the incident.
CBS, ESPN and other sites have moved Winston down their draft boards since the suspension, with ESPN's Mel Kiper dropping him all the way down to #25. While there's plenty of time left for Winston to bounce back, he clearly has work to do.
Back to the NFL Newsfeed