When you lose two games in a row by 50 points (something that last happened before Al Davis was born), you're going to jump a few spots in our hot seat rankings...unless you were already #1, like our buddy Marc Trestman.
Click here for last week's rankings
Trestman wasn't the only coach to have a no good, very bad weekend, though - let's take a look at how everyone stacks up:
8. Tony Sparano, Oakland Raiders (0-9, 0-5 under Sparano)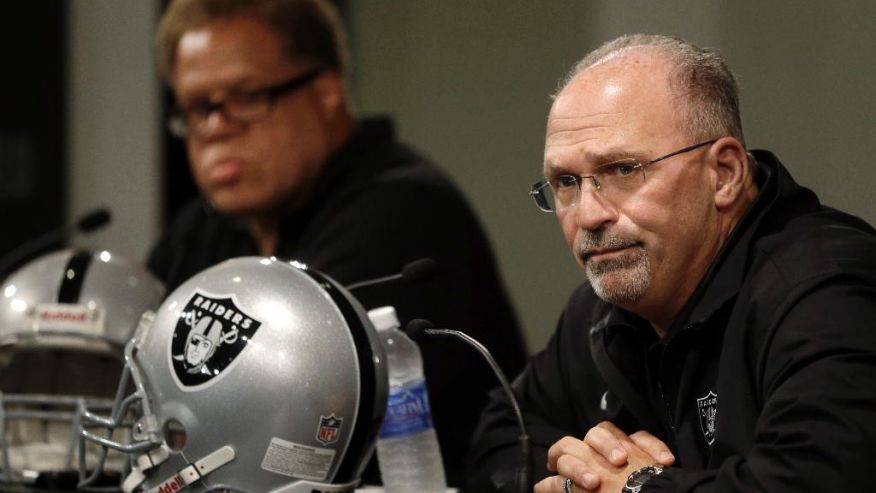 An interim coach on the hot seat? That's how bad things are in Oakland right now. While we seriously doubt the team removes Sparano before the regular season ends, the Raiders have somehow found ways to regress from their unimpressive form under Dennis Allen. With six of their last seven games coming against playoff contenders, this season can't end soon enough for Raiders fans, and we'd expect Sparano to be gone shortly after the final whistle.
7. Ken Whisenhunt, Tennessee Titans (2-7)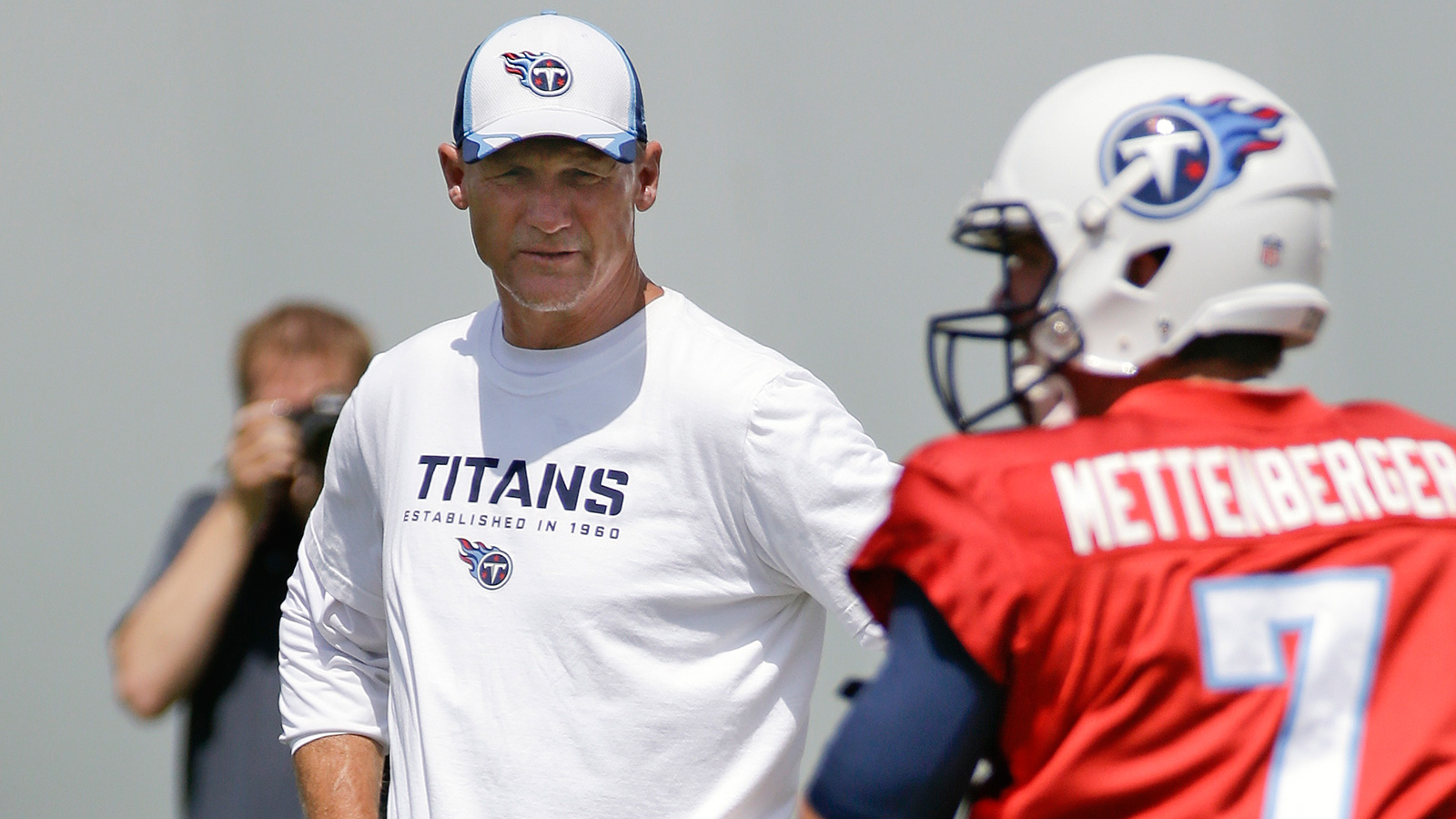 The Titans looked great in their season opener against Kansas City, but they've won just one game since - a 16-14 slugfest over the Jaguars. While you can't blame injuries on Whisenhunt, this team is still miles behind where they were supposed to be this year...and regardless of extenuating circumstances, that gets blamed on the coach. We'd be surprised if Whisenhunt gets fired, but in these trigger-happy times, it wouldn't be a major shock.
6. Ron Rivera, Carolina Panthers (3-6-1)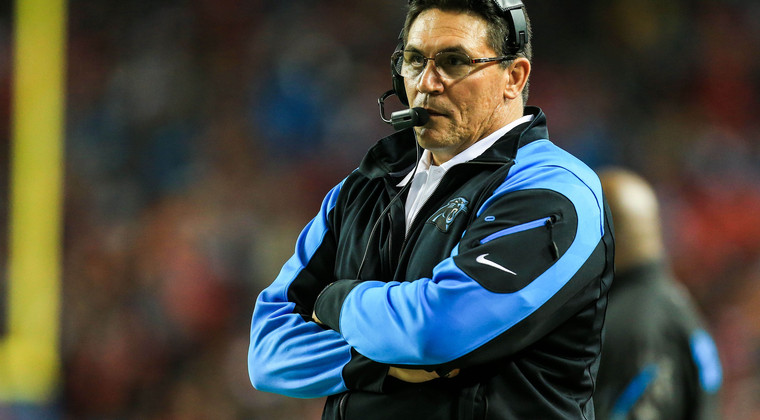 Riverboat Ron can't buy a win right now, and his team's last victory against a team other than the Chicago Bears came back on September 15. The Panthers are still in striking distance of a playoff spot thanks to the NFC South being historically bad, and they'll need to take advantage to keep Rivera's hot seat from getting even toastier.
5. Lovie Smith, Tampa Bay Buccaneers (1-9)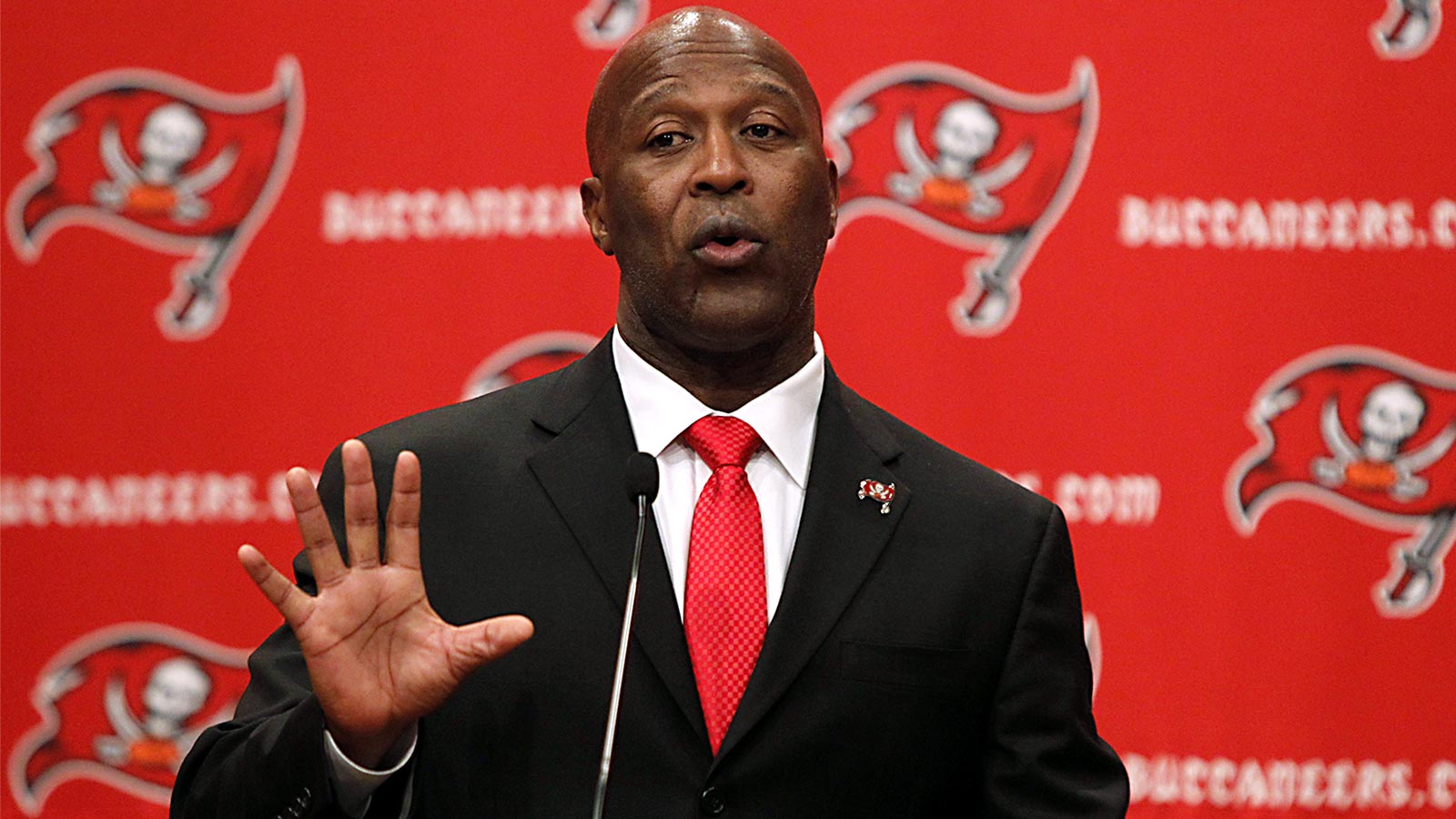 Look, no one expected a playoff run from the Bucs this year, but they've managed not to reach the incredibly low expectations in Tampa. With no consistency on defense and no clarity about who the QB is going forward, the Bucs need to turn this ship around in a hurry.
4. Rex Ryan, New York Jets (2-8)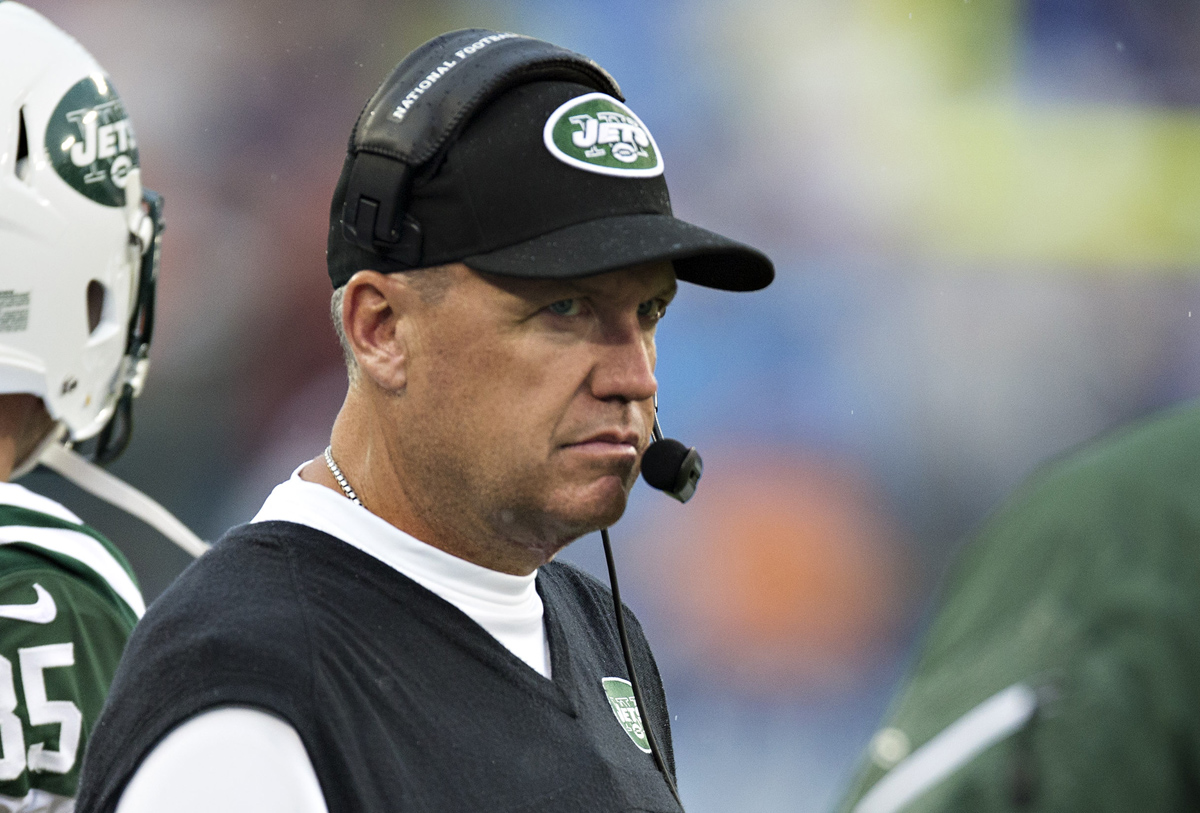 Ryan moves back a few spots after ending New York's painful 8-game losing streak, but the Jets will have to keep building on that victory if they want him back next year. The team has been open about not wanting to fire Ryan midseason, and while his long-term future is still in serious doubt, he'll likely survive until the end of 2014.
3. Gus Bradley, Jacksonville Jaguars (1-9)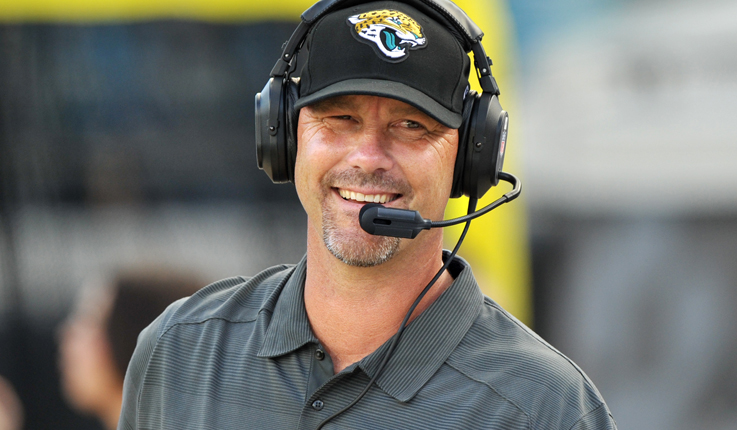 The Jaguars made some uncomfortable history this week, becoming the first NFL team ever to start three seasons with just one win in their first 10 games. Bradley had plenty of room to be awful last year, his first in charge but the Jags need to show some improvement if he wants to be back in 2015 for round three.
2. Mike Smith, Atlanta Falcons (3-6)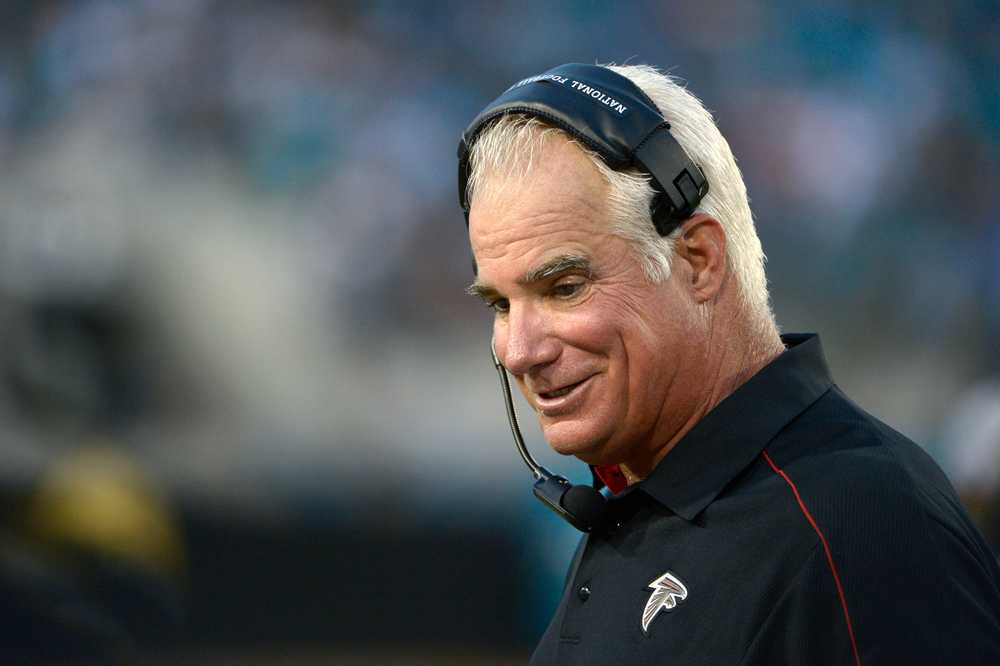 Yes, the Falcons won last weekend, but it was against a Tampa Bay squad so depleted they could almost field a complete team of injured players. Of Atlanta's next three games (away at Carolina, at home against Cleveland, at home against Arizona), Smith needs to go at least 2-1.
1. Marc Trestman, Chicago Bears (3-6)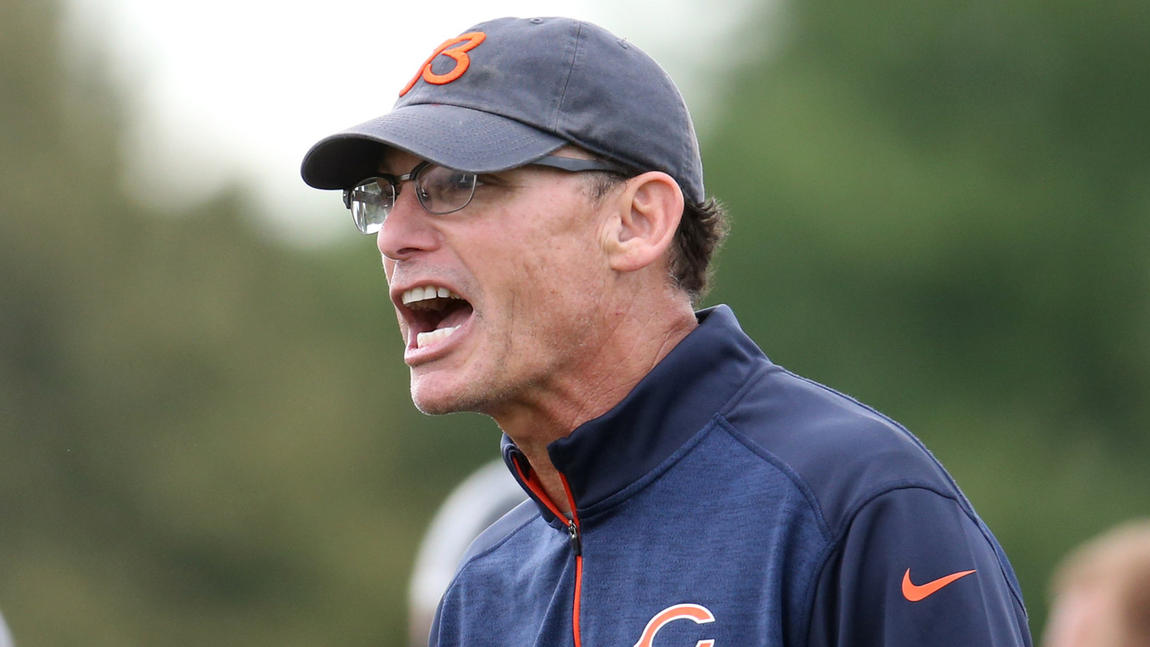 At this point, the only thing keeping Chicago from firing Marc Trestman is...what? We honestly have no idea. Does he have incriminating pictures of the GM stashed somewhere? Is this part of an elaborate prank on the city of Chicago? The Bears aren't just another bad team like Oakland or Jacksonville - this is an extremely talented squad with no business being 3-6. Several players had obviously quit on Trestman during Sunday night's beatdown at Lambeau Field, and at this point, it's just a matter of time.
Never miss another story on one of your favorite teams - sign up for a free Chat Sports account today!
Back to the NFL Newsfeed