Heading into week 10 of the NFL season, only one coach has been fired...but there are quite a few names who might be joining Dennis Allen in the bleachers shortly. Here are the coaches with the most to worry about:
8. Jim Harbaugh, San Francisco 49ers (4-4)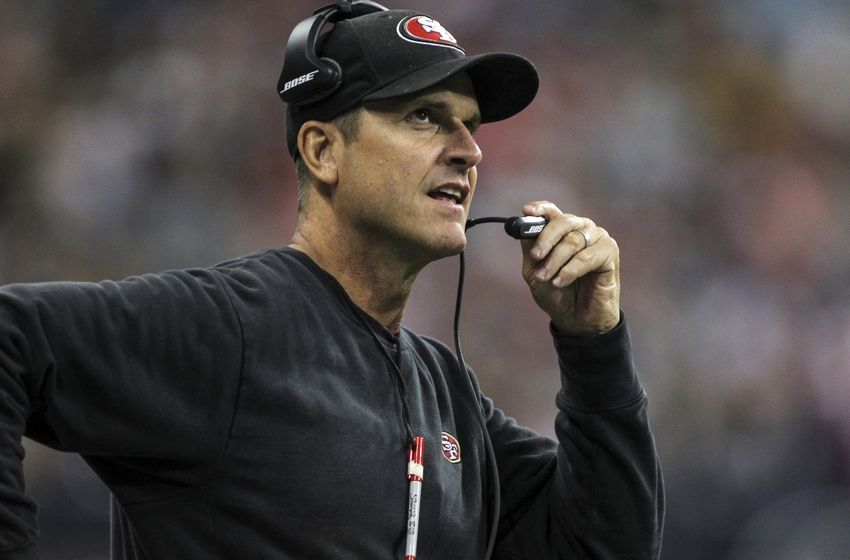 San Francisco's loss to St. Louis puts them at 4-4 and just one game out of last place in the NFC West. With the media paying close attention to San Francisco's locker-room chemistry, it was vital for Harbaugh to put a lid on the rumors and get results on the field...so far, he's had mixed results with both. If the 49ers front office really is getting tired of Harbaugh, they'll have a ready-made excuse to cut ties at the end of the season...unless he can turn this ship around.
7. Lovie Smith, Tampa Bay Buccaneers (1-7)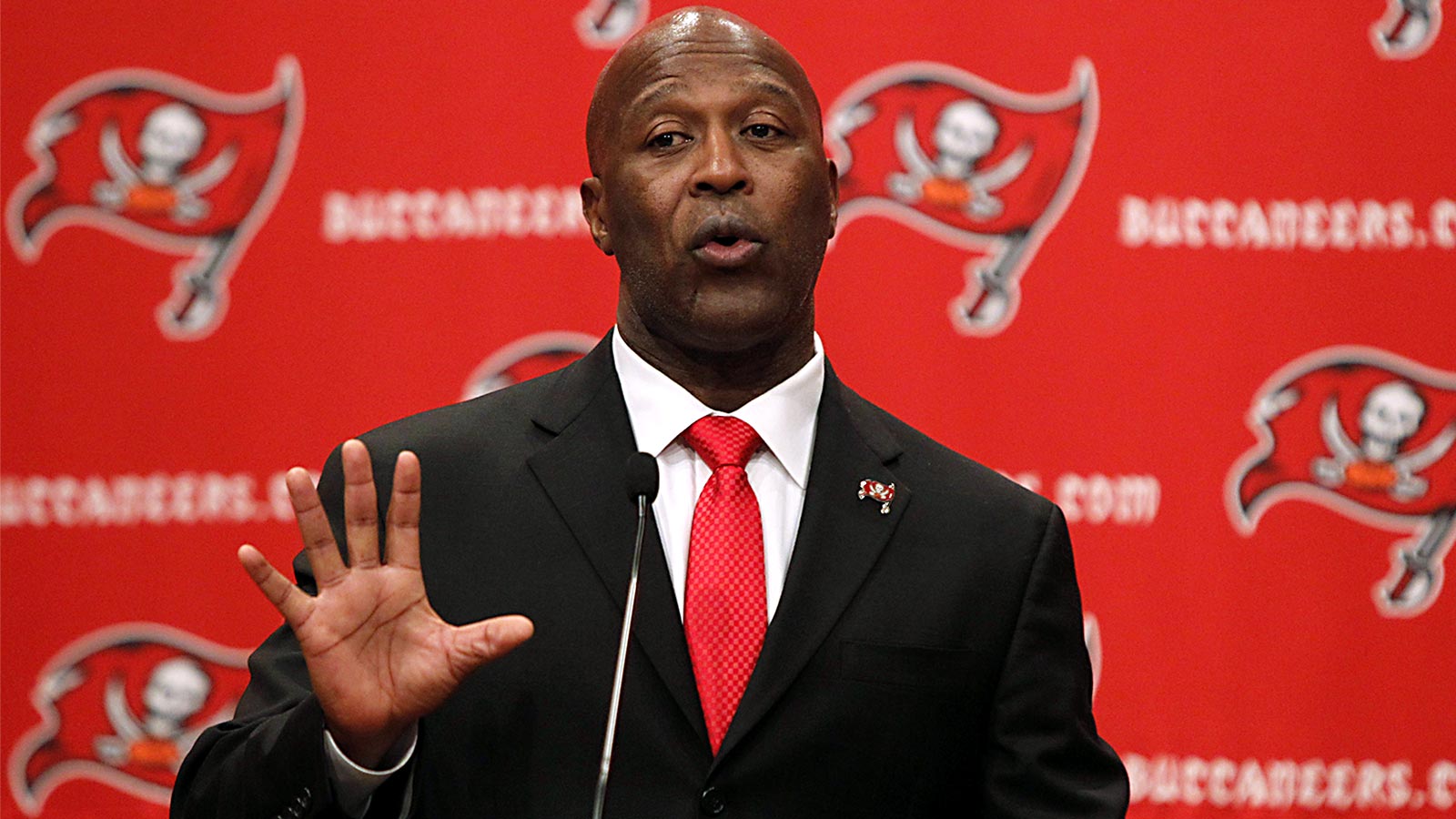 Lovie's team has looked worse than almost every other squad on this list (Rex Ryan's Jets are the only team close), but his coaching pedigree and status as a first-year coach give him some wiggle room. Smith's status only gets serious if the Bucs lose their next three to Atlanta, Washington and Chicago.
6. Ron Rivera, Carolina Panthers (3-5-1)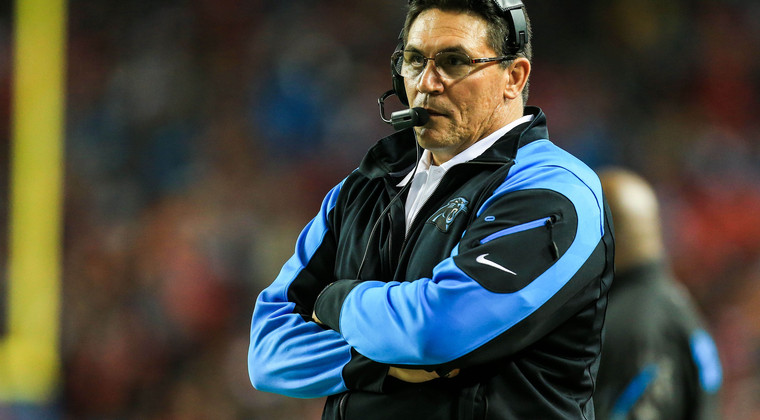 After being the surprise story of the 2013 season, the Panthers have regressed in nearly every category this year. While playing in the NFC South gives Rivera some breathing room (at 3-5-1, the Panthers are still very much in the playoff hunt), Carolina has now lost three straight going into a Monday-night showdown with the Philadelphia Eagles. Lose that (and then the next game against the Falcons) and Rivera could be gone during the bye week.
5. Gus Bradley, Jacksonville Jaguars (1-8)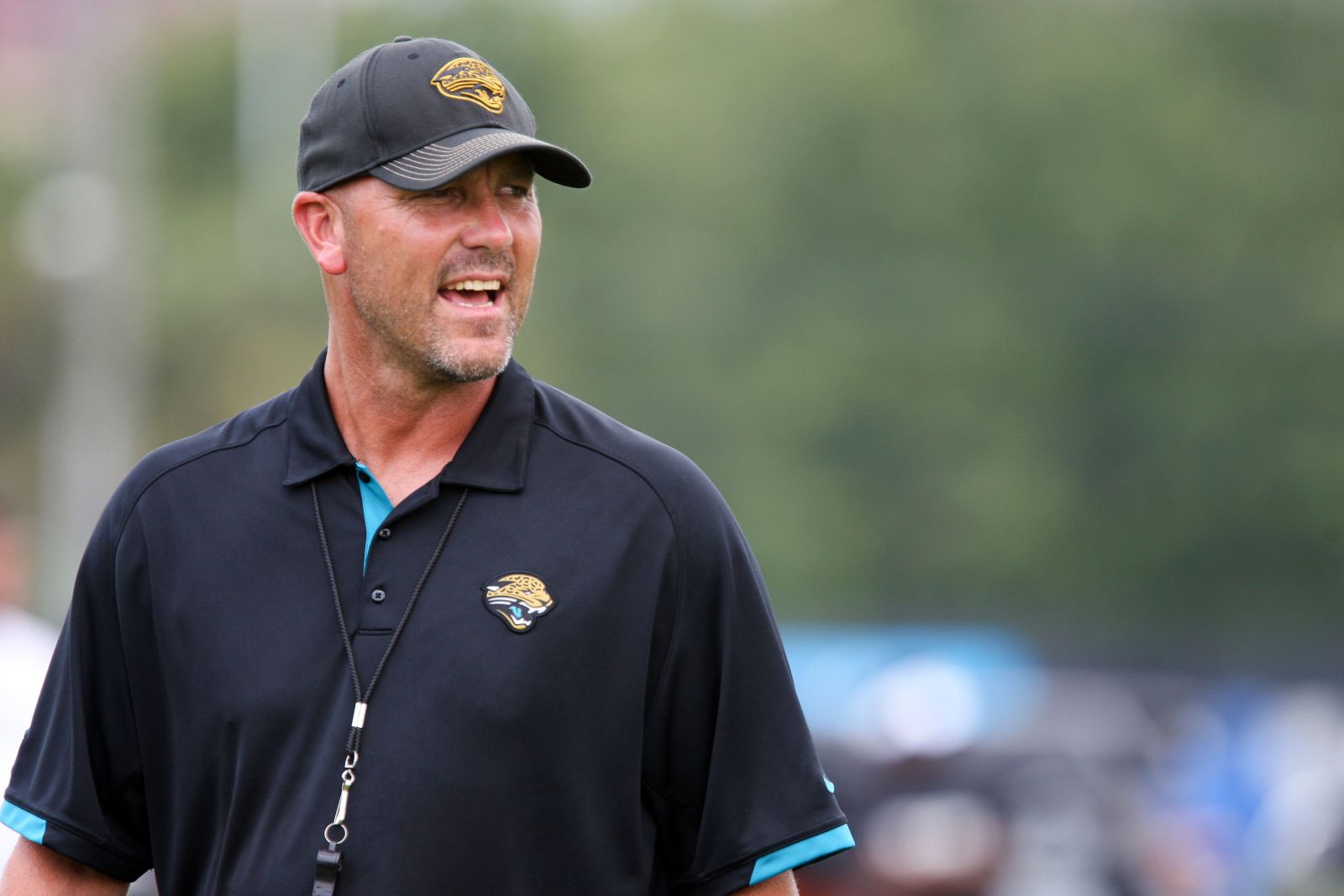 Bradley's Jaguars are a very bad team starting a rookie QB - no one expected them to make a serious run this year. Still, improvement is the name of the game, and the Jags haven't shown much over last year's gruesome start. We still think Bradley survives the year, but with each uninspiring loss, the patience in Jacksonville dwindles.
4. Tom Coughlin, New York Giants (3-5)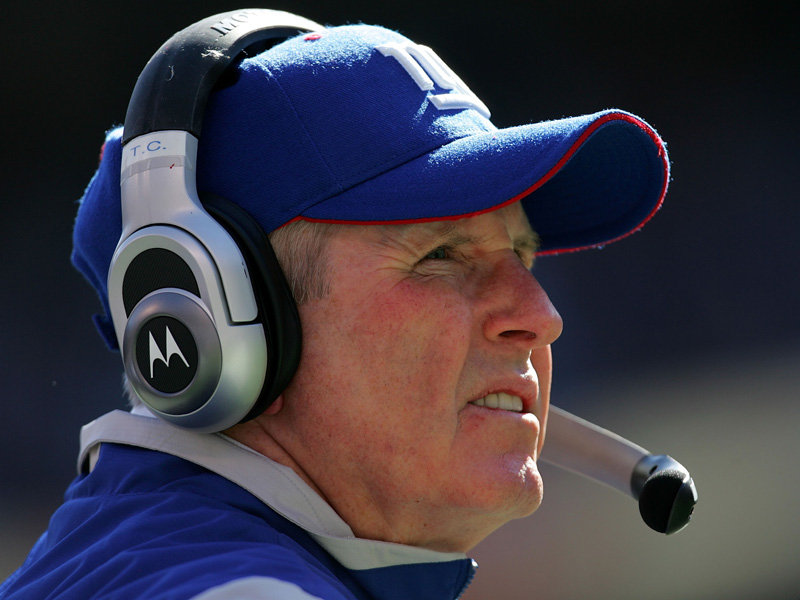 Coughlin lost his first two games of the year, and fans thought it was going to be 2013 all over again. Then, the Giants won their next three, and it looked like the G-Men had finally turned the corner. Now, they've lost three in a row, and with upcoming games against Seattle (away), San Francisco (home) and Dallas (home), it's crunch time in East Rutherford. The fans are getting tired of the Coughlin roller-coaster ride, and the front office is too - New York's leaky defense might be
3. Rex Ryan, New York Jets (1-8)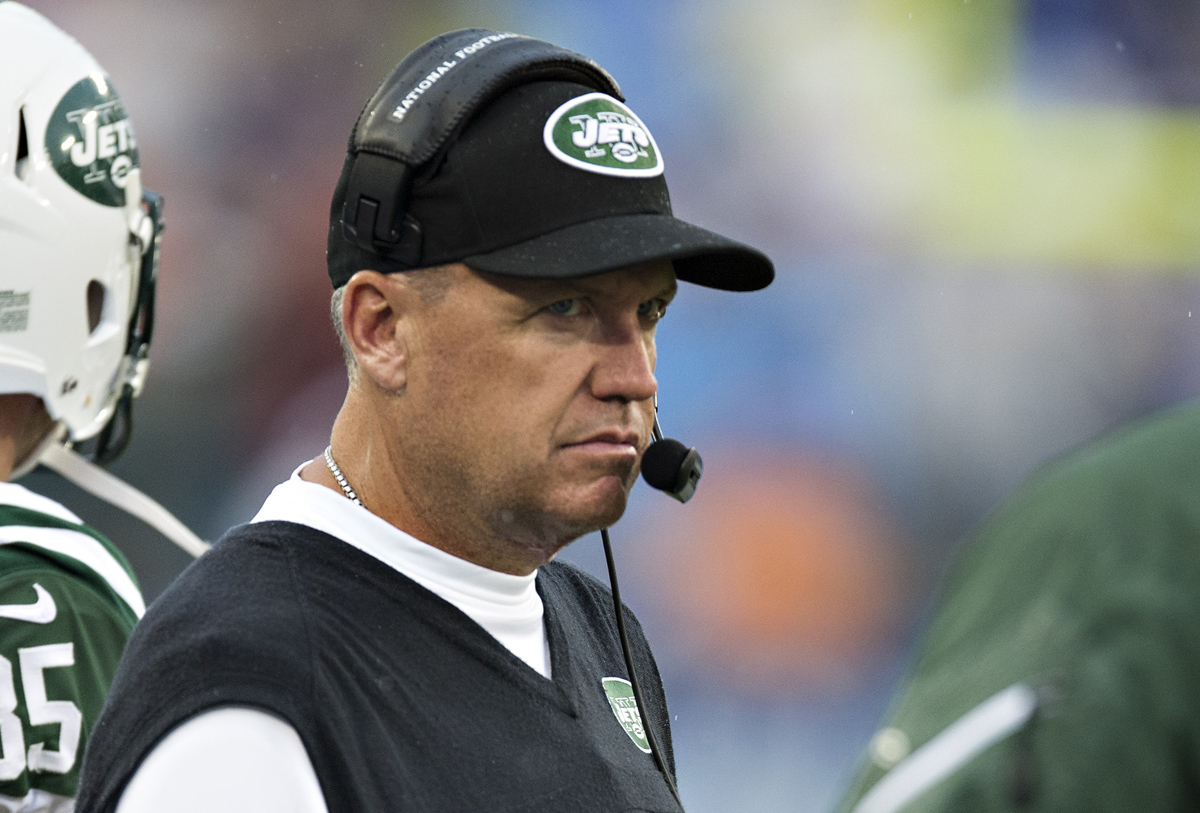 Ryan would be gone already if the situation in New York wasn't so complicated - the fact that his bosses are also under review makes him much more likely to survive until at least the end of the season. The Jets also don't have a viable NFL starting quarterback, and it isn't easy to blame Ryan's coaching when the personnel you need to win games just isn't there. The stats show how badly the QB situation is hurting Ryan: the Jets are 3rd in the entire NFL in rushing offense, 12th in pass defense and 7th in run defense...but 32nd in passing yards.
2. Mike Smith, Atlanta Falcons (2-6)
Last year was supposed to be Smith's mulligan - everyone agreed that the Falcons were much better than their record, and that things would be back to normal in 2014. Now, here we are in 2014 after nine weeks of football...and if anything, Atlanta is even worse. The defense is regressing (30th in passing yards allowed, 25th in rushing yards allowed), the run game is virtually nonexistent, and their first-round pick (OT Jake Matthews) has been absolutely abysmal so far. The Falcons have lost five straight, and if they can't go at least .500 after their bye, Smith will be gone.
1. Marc Trestman, Chicago Bears (3-5)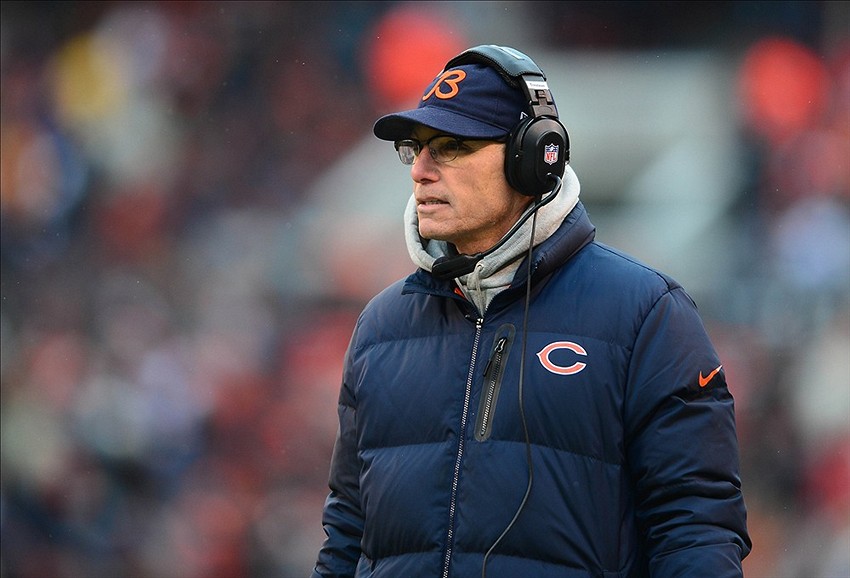 The Bears have now lost four of their last five, and the whispers of discontent coming out of the locker room have turned into literal, full-on shouting matches. Trestman is now fighting on two fronts: his team playing very bad football, and the media is starting to run with the narrative that he's lost control of the locker room. Three of Chicago's next four games are against divisional opponents...and if the Bears don't go at least 2-1, it sounds like Trestman will be gone.
Never miss another story on one of your favorite teams - sign up for a free Chat Sports account today!
Back to the NFL Newsfeed