It's Monday, which means there's another grainy cell phone pic of Johnny Manziel making the rounds.
This time, Johnny Football finds himself in the bathroom of a Vegas casino, rolling up a dollar bill for what we can only assume is a very advanced arts & crafts project: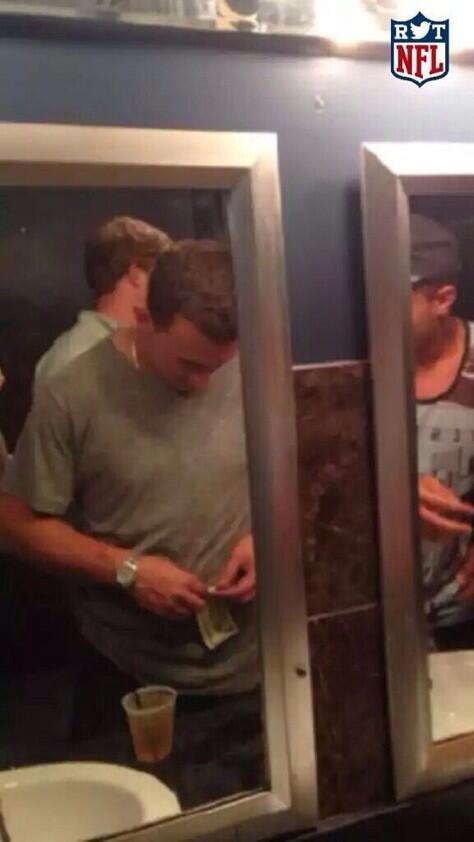 At this point, you know the drill: ESPN will line up a series of talking heads to somberly judge Manziel's decision-making and question his judgement, then Manziel will tell reporters that the picture was taken out of context and that he's 21 and should get to have fun however he wants...rinse and repeat.
The Browns, for what it's worth, have no comment.

Back to the NFL Newsfeed