...other than just setting it on fire, which, hey, we're not gonna stop you.
One enterprising Ravens fan decided to make some strategic alterations to his Ray Rice replica jersey, and it's practically good as new!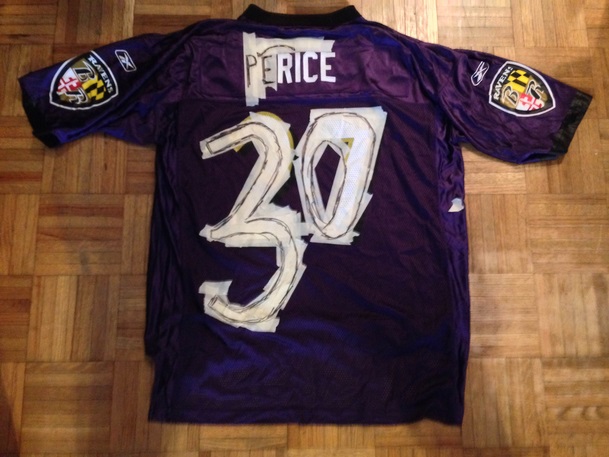 We're sure Bernard Pierce will be thrilled when hundreds of Baltimore fans show up in (slightly unusual) #30 jerseys next Thursday to watch the Ravens take on the Steelers.
Modell's Sporting Goods and Dick's Sporting Goods have already pulled Rice jerseys from their shelves, and other retailers are expected to follow suit shortly.
(h/t Reddit)
MORE:
Steve Young Torches The NFL For How They Handled The Ray Rice Situation
The Ray Rice Video: Star RB On Tape Striking Wife In Face, Knocking Her Out
Back to the NFL Newsfeed