The NFL is in the midst of Week 8 and we have a better idea of which teams are legitimate Super Bowl contenders. Vegas has also updated their odds on which team will win Super Bowl 50. You can find the full odds here, but we've narrowed it down to the top eight contenders and their odds. With that in mind, here are the 8 Teams Most Likely To Win The Super Bowl, According To Las Vegas Odds. 
8. Pittsburgh Steelers, +2200
The Steelers are 4-3, but Vegas still has faith in Pittsburgh. That's likely because the Steelers get back Ben Roethlisberger soon and that will dramatically improve the team. If you're unsure what the "+2200" is, it means that if you bet $100 on the Steelers and they win the Super Bowl, you'd win $2,200. 
T-6. Seattle Seahawks, +1600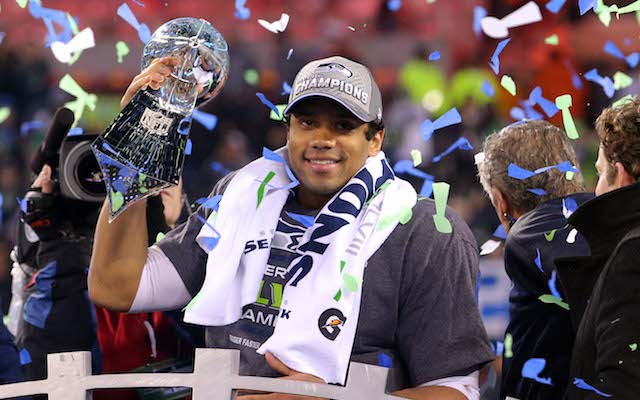 The Seahawks are 3-4, but Vegas still believes in the team. Perhaps that's because the Seahawks have played a difficult schedule. Plus, Seattle has held a lead in the fourth quarter in every game. 
T-6. Carolina Panthers +1600
The Panthers are undefeated and beat the Seahawks, yet they hold the same odds. The Panthers' easy schedule means they should be locks for at least a playoff berth. 
5. Denver Broncos, +1500
The Broncos certainly have the defense to merit Top 5 odds, although their offense has major issues. Still, Denver is undefeated and should be Super Bowl threats.  
T-3. Cincinnati Bengals, +1200 It really shouldn't be a surprise to see the Bengals this high. There might not be a more complete team in the NFL and QB Andy Dalton has played great this season. While some won't trust the Bengals until they win a playoff game with Dalton, these are fair odds. 
T-3. Arizona Cardinals, +1200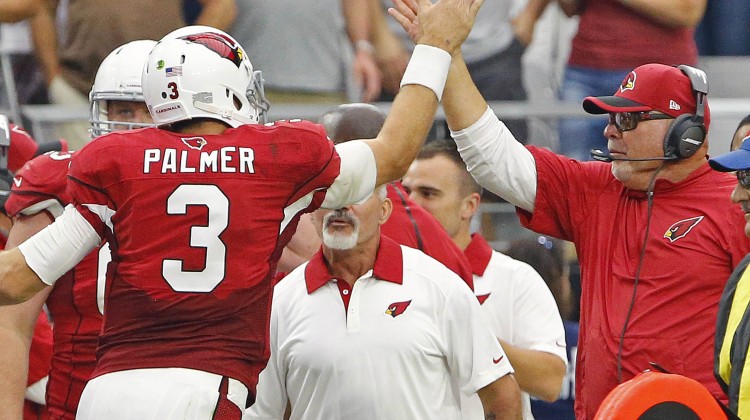 The Cardinals have suffered two tough losses, but they have the second-best point differential in the NFL. Provided Carson Palmer stays healthy, the Cardinals can make a Super Bowl run, 
2. Green Bay Packers, +350
There's a major drop in the odds once we get to the NFC favorites. It shouldn't surprise anyone that a team led by Aaron Rodgers checks in at No. 2.  
1. New England Patriots, +260
This should come as a surprise to no one. The Patriots have looked dominant all season long and no one has been able to stop Tom Brady. New England should absolutely be the betting favorite for Super Bowl 50. 
Back to the NFL Newsfeed
Related Topics: Panthers News, Super Bowl 50, Cardinals News, Seahawks News, Broncos News, NFL 2015, Patriots News, Steelers news, Bengals News, Packers News