NFL players don't always perform as well as they can. Sometimes, they just have off days. Off days are rare for superstars, which is why they are considered among the NFL's best players. When a superstar has a bad game, they might make this list. Remember, it's all relative. A four-catch, 35-yard game is solid for the fifth WR on a team, but if the starter produces that, something is wrong. With that in mind, here are six star players who were disasters in Week 4 of the NFL season. 
Antonio Brown, WR, Steelers
Brown had gone 35 straight games with at least 5 catches for 50 yards, but that streak ended Thursday Night against the Baltimore Ravens. Brown was limited to five catches for 42 yards. Reports say he is frustrated with the offense without Ben Roethlisberger. The snapping of the streak means it was a disaster game for Brown. 
Julio Jones, WR, Falcons 
Jones caught only four passer for 38 yards this week, which is a complete disaster given the way he's played so far. The Falcons' big lead had a big impact on that, but it's still a disappointing performance from Jones. 
Arian Foster, RB, Texans 
It was unfair to expect much out of Foster this week, but he should have at least gained more than 10 yards on eight carries. That's a disaster of a game. If Foster doesn't improve quickly, the Texans' have little hope for their season. 
Colin Kaepernick, QB, 49ers
You can make the argument Kaepernick doesn't really count as a "star" anymore, but you can't argue he had a terrible game. He barely completed 50 percent of his passes, threw a pick and relied heavily on checkdowns. He looks like a mess right now, and there are rumblings he could be benched for ... Blaine Gabbert. 
Peyton Manning, QB, Broncos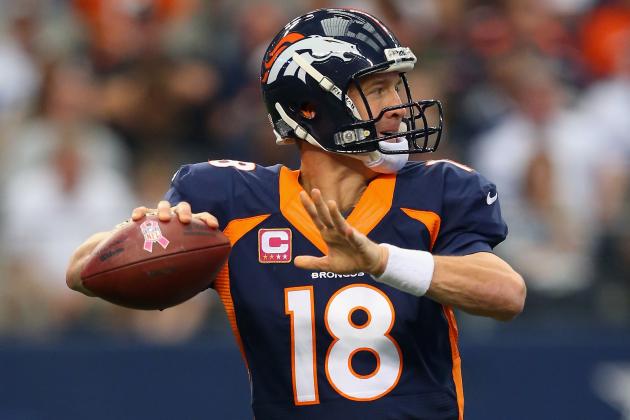 Completing 17 of 27 passes for 213 yards, 1 TD and 2 INTs is a disaster by Manning's lofty standards. He still doesn't look quite right, although his defense makes things easier on him. 
Calvin Johnson, WR, Lions 

Seven catches for 56 yards isn't great on its own, but Johnson makes this list because of his fumble at the goal line. Johnson hasn't played like he used to this season. That fumble is inexcusable and although I doubt he makes this list again, he deserves it this week. 
Back to the NFL Newsfeed
Related Topics: Calvin Johnson, Colin Kaepernick, Julio Jones, Peyton Manning, NFL 2015, Arian Foster