The third week of NFL was full of incredible individual performances. There are several deserving efforts that just missed out, but we've narrowed it down to the best of the best. In no particular order, here are six players who dominated in Week 3 of the NFL.
A.J. Green, WR, Bengals 
Green is healthy this season and making opposing defenses look foolish. He had a monster game, racking up 227 yards and two TDs on 10 catches. The Ravens had no answer for him and Green was a big reason why the Bengals won. 
Steve Smith, WR, Ravens It's Smith's last season, but he looks like he could still play a few more years. He caught 13 passes for 186 yards and two TDs. The Ravens couldn't come away with a win, but Smith gave the team everything he had. 
Latavius Murray, RB, Raiders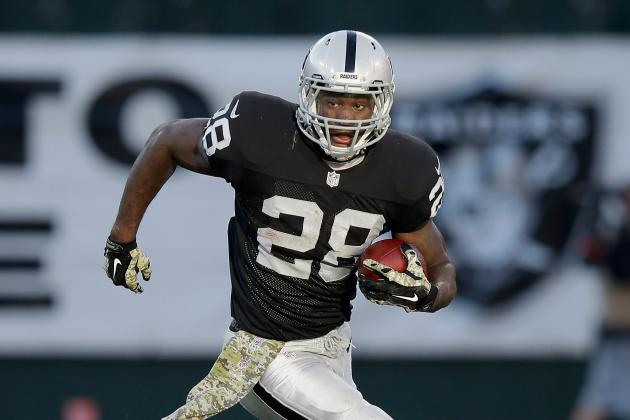 Murray didn't have the best matchups in the first two weeks, but he shredded the Browns' defense in Week 3. Murray had 26 carries for 139 yards and a score. He's worthy of 25 touches each game and is the feature back the Raiders have been searching for. 
Cam Newton, QB, Panthers
Newton took advantage of a poor Saints' secondary and had a big game. Newton completed 20 of 31 passes for 315 yards, two TDs and no picks. As he often does, Newton contributed on the ground, picking up 33 yards and a score. Newton did all that with Greg Olsen as his only true weapon.  
Larry Fitzgerald, WR, Cardinals
Fitzgerald has killed his opponents this season. Against the 49ers, he racked up 134 yards and two scores on nine catches. Many thought he would have another down season (including myself), but Fitzgerald has proven his doubters wrong. 
Devonta Freeman, RB, Falcons 
Tevin Coleman was out and Freeman took advantage of his absence. The Cowboys had no answer for the young RB. Freeman had 35 touches for 193 yards and three scores. Most of that damage came on the ground. Freeman was a huge reason why the Falcons came back to beat the Cowboys. 
Back to the NFL Newsfeed
Related Topics: Devonta Freeman, Latavius Murray, A.J. Green, Cam Newton, NFL 2015, Steve Smith, Larry Fitzgerald