Two NFL coaches were fired over the course of the past week with the Los Angeles Rams parting ways with Jeff Fisher and the Jacksonville Jaguars relieving Gus Bradley, kicking off the coaching carousel a little bit early. However, those won't be the only casualties, as several other head coaches around the league are expected to be fired this offseason - if not before. Here are the six NFL head coaches who are the most likely to be fired:
6) Chuck Pagano, Indianapolis Colts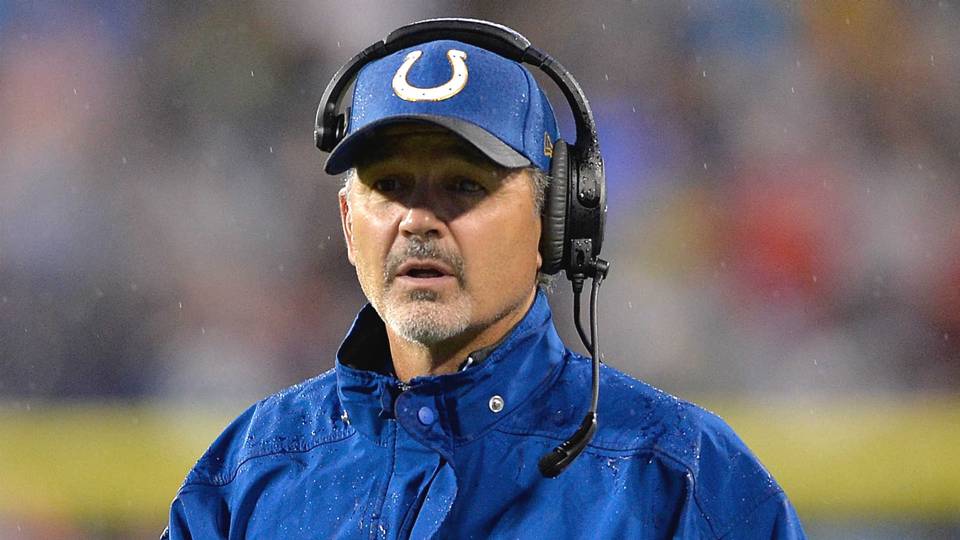 Pagano shockingly got a four-year extension last offseason when it looked like he was going to be fired, but that doesn't mean his job is secure. With Andrew Luck under center, this team expects to win the lackluster AFC South and make the playoffs each and every season. At 7-7, those chances don't look great - though they're only a game behind the Houston Texans and Tennessee Titans for first place in the division. Even though owner Jim Irsay said he doesn't anticipate making any changes, he didn't rule out firing Irsay.
5) Mike McCoy, San Diego Chargers
McCoy may get a pass due to the abundance of injuries San Diego has suffered over the past two years, but he has gone just 9-21 since the start of the 2015 season. This has come on the heels of two 9-7 seasons, and the front office might feel they've taken a step back beyond the injuries.
4) Marvin Lewis, Cincinnati Bengals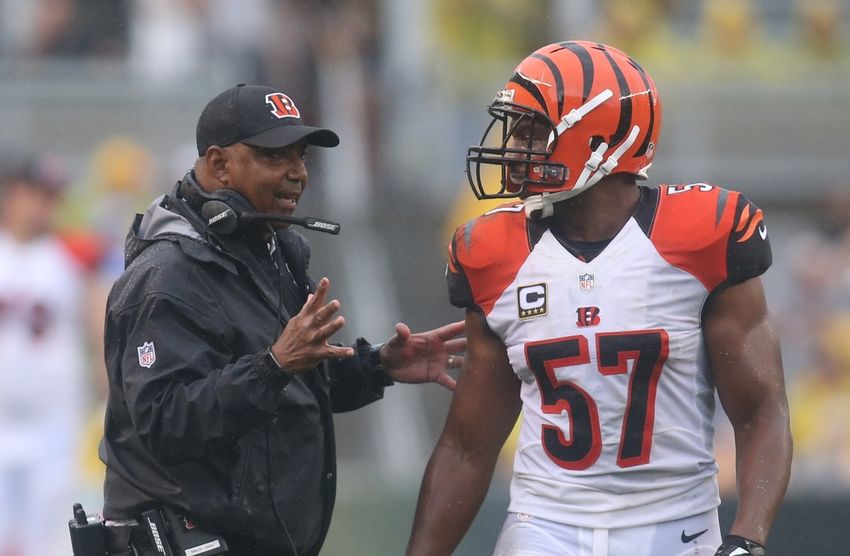 Lewis is somehow the second-longest tenured coach in the NFL despite not winning a single playoff game in Cincinnati. There have been rumors about his ousting at the end of each of the last two seasons, but survived both times. That won't be the case this year, and with the Bengals currently sitting with a 5-8-1 record, his future is looking bleak. Lewis' time in Cincy has simply run its course.
3) John Fox, Chicago Bears
The Bears looked like they were progressing in John Fox's first season, finishing with a 6-10 mark, but they have taken a giant step back this year. Currently sitting at 3-11, they seem to be in line for a top five pick - and need upgrades at virtually every position.
2) Todd Bowles, New York Jets
Bowles is just in his second season as New York's head coach, and you'd think after a 10-6 mark last year, his job would be relatively safe. Well, a 4-10 record for a team with playoff aspirations will certainly undermine that. The team has looked flat and players have quit during games. This team may be better off looking in another direction.
1) Rex Ryan, Buffalo Bills
Ryan would be on the hot seat anyways, but Bills owner Terry Pegula made it very clear to Ryan before the season started - make the playoffs, or you're gone. At 7-7, Buffalo has to win out to have any chance at making the postseason.
Back to the NFL Newsfeed
Related Topics: Rex Ryan, Colts News, Todd Bowles, John Fox, Bears News, Chargers News, NFL News, Bills News, Mike McCoy, Marvin Lewis, Jets News, Bengals News, Chuck Pagano