The 2016 NFL Playoffs are reaching their apex, which has us thinking about the biggest moments from past postseasons. In the annals of NFL Playoff history, there are a handful of head coaches who stand head and shoulders above the rest when it comes to clutch success. Here's our list of the 6 Most Successful NFL Playoff Coaches In League History.
6. Mike Holmgren -- Seattle Seahawks, Green Bay Packers (13)
Holmgren had 12 playoff appearances over 17 combined seasons between the Green Bay Packers and Seattle Seahawks, going 13-11 with three NFC championships and a Super Bowl XXXI win with the Packers (35-21 over the Patriots). Holmgren is responsible for setting the table for Green Bay and Seattle's ongoing success.
5. Chuck Noll -- Pittsburgh Steelers (16)
Noll's playoff appearance rate was barely over 50% over 23 seasons as Steelers head coach (11, 47.8%), but he sure made his postseason forays count -- winning four Super Bowls (IX, X, XIII, XV) while posting a .667 winning percentage (16-8). His longevity and success is a testament to his hard-nosed, no-wavering approach.
4. Joe Gibbs -- Washington Redskins (17)
Placing Gibbs over Noll may be controversial, but he does have one more playoff win, a better postseason appearance rate (58.8%) and an equal number of Super Bowl appearances with four. He did lose one SB (XVIII to Los Angeles Raiders), but he is responsible for all three Lombardi Trophies in franchise history (XVII, XXII, XXVI).
3. Don Shula -- Baltimore Colts, Miami Dolphins (19)
Shula is tied with the #1 entrant on our list for most Super Bowl appearances (six), and while he went just 2-4 in the big game (back-to-back wins in VII & VIII), his 33-year NFL head coaching career is tied for second in overall length. He went 19-17 in the postseason, making 19 overall postseasons.
2. Tom Landry -- Dallas Cowboys (20)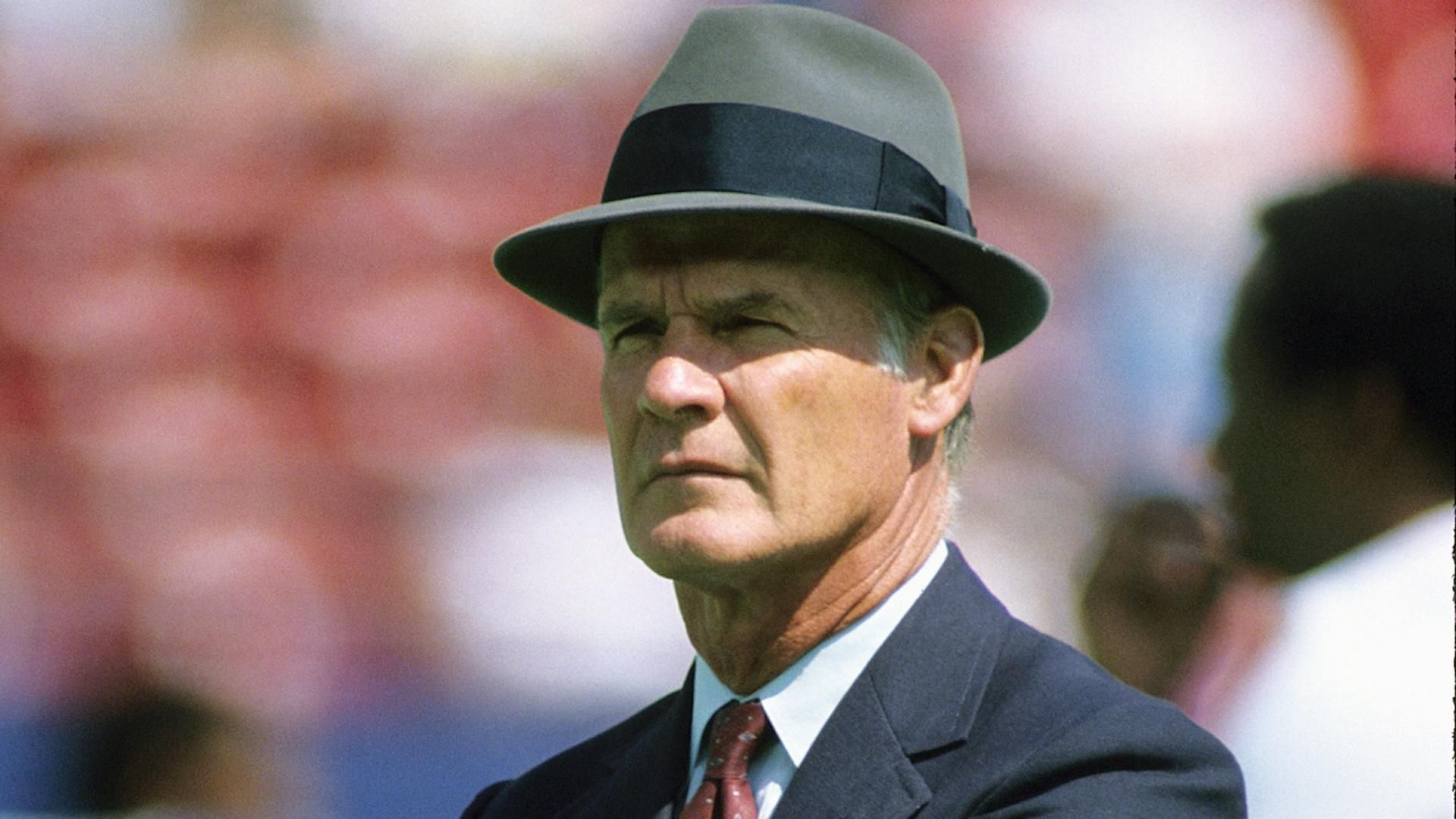 Landry missed the playoffs in his first six seasons with the Cowboys, but proceeded to go on a mind-boggling run of 17 in 18 years after that (and 18 of 20). He led Dallas to Super Bowl appearances in five of the nine seasons between 1970-78, bringing two titles home (VI, XII). He is just one of two NFL coaches in history with 20 playoff wins or more (see #1).
1. Bill Belichick -- Cleveland Browns, New England Patriots (22)
The most polarizing head coach of his generation, Belichick is tied with the aforementioned Chuck Noll for the most Super Bowl wins in history (4). He posted just one playoff win in five seasons with Cleveland, but has rolled off 12 postseason appearances in 16 years with New England. Tied with Don Shula for #1 all time with six Super Bowl berths, Belichick's 22-9 postseason record is astounding in an era of league parity.
Back to the NFL Newsfeed
Related Topics: Bill Belichick, Mike Holmgren, Don Shula, Chuck Noll, Joe Gibbs, Tom Landry