The second week of the NFL featured plenty of incredible performances. There were great individual efforts and great team performances. It was tough to do, but we narrowed it down to the best of the best. Here are the six most impressive performances from the early games of Week Two in the NFL.
Tom Brady 
The New England Patriots needed a big game from Brady and they got one. Brady threw the ball an astounding 59 times, completing 38 of those for 466 yards and three scores. Brady has had an incredible start to his season and looks primed to continue that for the rest of the year. 
Antonio Brown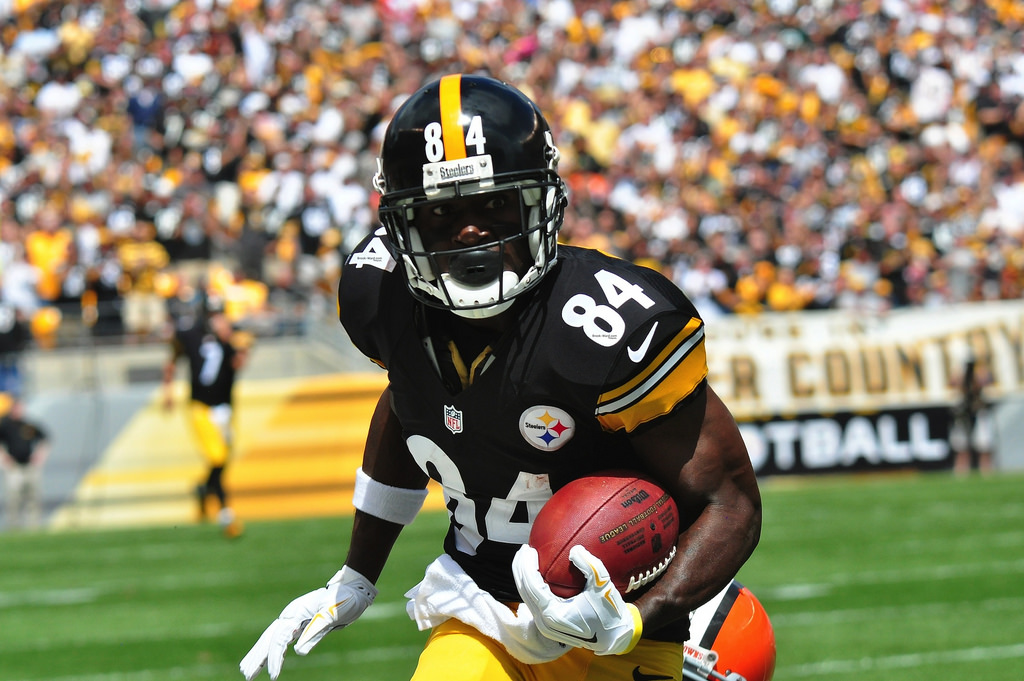 Brown torched the 49ers' secondary for 195 yards and a score on nine catches. Brown now has 34 straight games with at least five catches for 50 yards. This level of play hasn't been in the history of the NFL. 
Oakland Raiders Offense 
The whole Oakland Raiders bounced back in a big way, putting up 37 points in a 37-33 win over the Baltimore Ravens. QB Derek Carr missed much of the season opener with a hand injury, but returned for Week 2 and torched the Ravens. He threw a pick, but completed 30 of 46 passes for 351 yards and three TDs. He even chipped in 23 yards on the ground. Running back Latavius Murray picked up 79 yards of offense and added a score. Both Amari Cooper and Michael Crabtree had over a 100 yards and a score. The Raiders offense carried Oakland and they were incredibly impressive in Week 2. 
Allen Robinson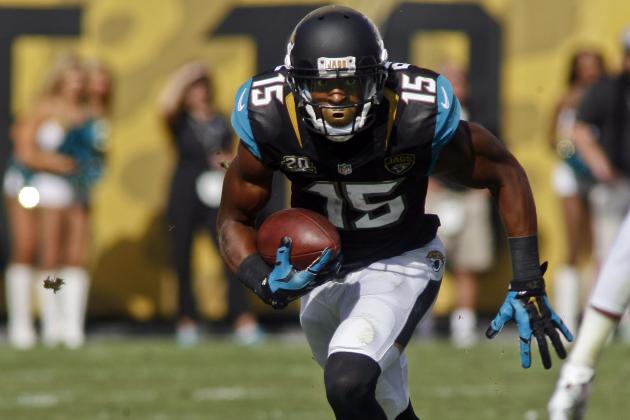 Robinson had a big game for the Jacksonville Jaguars, racking up six carries for 155 yards and two scores. Many predicated Robinson could have a breakout season and he looked primed to have one this season. 
Tampa Bay Buccaneers 
The Buccaneers had an awful Week 1 performance, getting destroyed by the Titans. However, they bounced back in a big way with a 26-19 victory over the New Orleans Saints. Jameis Winston was efficient and avoided the turnovers that plagued him in Week 1, excluding a fumble. The defense stepped up too, forcing three Saints turnovers. The Bucs still have a long ways to go in their rebuilding effort, but the win of the Saints was an impressive one. 
Matt Jones
Jones picked up 123 yards and two scores on 19 carries in the Washington Redskins win over the St. Louis Rams. The performance came out of nowhere, as pretty much everyone expected the Redskins to lean on Alfred Morris. Instead, it was his backup who had the better game. Jones was a third round pick out of Florida in the most recent NFL Draft and his performance has likely caused a panic attack in Morris' fantasy owners. 
Follow our NFL page for all the latest NFL news and rumors!
Back to the NFL Newsfeed
Related Topics: Matt Jones, Julio Jones, Antonio Brown, Johnny Manziel, NFL, Tampa Bay Buccaneers, Tom Brady