The Indianapolis Colts are expected to fire head coach Chuck Pagano at the end of the 2015 NFL season, leaving plenty of questions about the future of the franchise in Indy. However, there's also plenty of questions surrounding Pagano whose stock may still be high with three 11-5 seasons to his credit before this year's 7-8 start with the Colts.
Will Pagano take another head coaching job? Will he go back to his defensive coordinator roots? Here's 6 Logical Destinations For Colts HC Chuck Pagano (After He's Fired).
A source close to Chat Sports indicates that Pagano has been in discussion with Michigan head coach Jim Harbaugh about coming to Ann Arbor for a year as a defensive consultant, and that Pagano is seriously considering it. It's a wild, WILD card, but it'd be a good place for Pagano to "rehabilitate his image" while helping to oversee one of the most talented defensive collectives in college football. Keep an eye on this as the offseason progresses.
Here's the other wild card. Panthers defensive coordinator Sean McDermott is the next "hot topic" coordinator when it comes to head coaching openings, and deservedly so. McDermott has worked for just two NFL teams, but he's gleaned plenty of knowledge from the defensive minds of Jim Johnson (Philly) and Ron Rivera (Carolina). His work for the Super Bowl-favorite Panthers' D in 2015 has shot his stock into the stratosphere (hello, Eagles?)
So if McDermott heads elsewhere, Pagano's got the chops and the resume to emerge as a prime contender for the DC role. Remember -- this is the guy who led the Ravens' third-best scoring defense in 2011, sending several players to the Pro Bowl in a season where the Ravens advanced to the AFC Championship Game. A Rivera/Pagano combo would be a dream for Panthers fans.
We're unsure where Miami is headed in the wake of firing Joe Philbin. Quarterback Ryan Tannehill needs a mentor, so Pagano's standing as a potential candidate would likely hinge on just how the offensive coordinator position would shake out underneath him. However, the real benefit for Miami would be Pagano's imprint on a defense that has underacheived in a big way relative to its talent in 2015 (27th in total defense). Pagano would once again turn Ndamukong Suh into a monster, and would be a safe bet to push the D back to the heights in enjoyed in 2014 (if not higher.)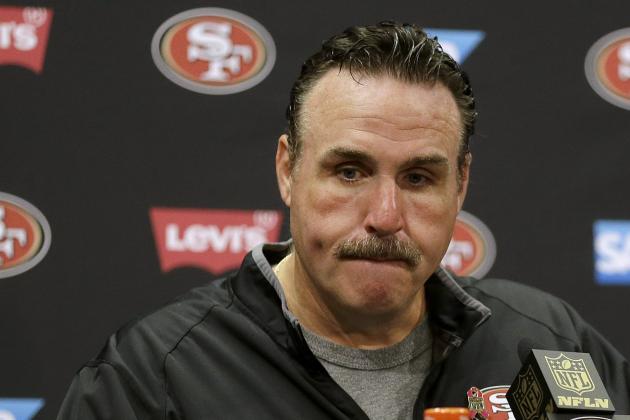 With two years in the Bay Area as the defensive backs coach of the Oakland Raiders (2005-06), Pagano is familiar with the stage in Northern California. It's hard to judge just where 49ers coach Jim Tomsula stands in the front office's eyes after a season marred by injury and shocking retirements, and the change to San Francisco's power structure with Paraag Marathe stripped of his duties leaves everything up in the air.
Pagano is an interesting fit. Like Tomsula, his coaching roots sprout from the defensive side of the ball. Unlike Tomsula, Pagano actually has a track record worthy of NFL head coaching status.
Pagano has ties to Cleveland with four years as a secondary coach (2001-04) with the Browns on his resume. While the word around the Browns is that head coach Mike Pettine will be retained while general manager Ray Farmer will be axed, a guy with the core values that Pagano preaches would go a long way in changing the locker room culture in Cleveland. Pagano is a stickler for accountability, which could be just what a guy like Johnny Manziel needs to change his NFL career narrative.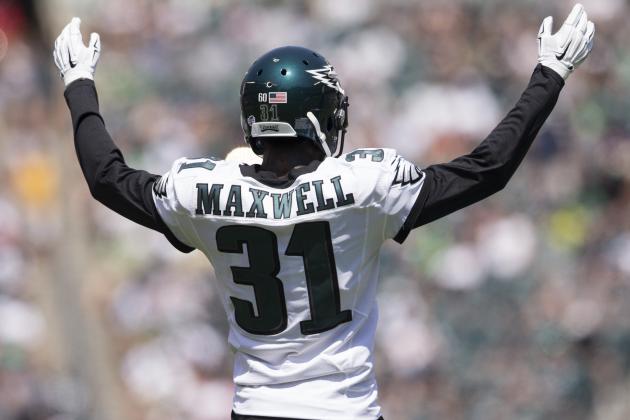 Looking for a diametric opposite to Chip Kelly? Want a players' coach who's not going to alienate his biggest stars in favor of a concrete system? Pagano may (allegedly) have authority issues and doesn't always play nice with others, but he'd be a breath of fresh air for an Eagles team that was suffocating under Kelly's iron fist. The Eagles have plenty of talent to piece together on defense despite ranking third to last in total D this year, and Pagano's got the pedigree to make things work with 24 years of experience as a defensive assistant. Byron Maxwell would also THRIVE with a secondary-minded coach like Pagano in the fold.
The right guy with the right attitude at the right time for Philly, Pagano is a perfect fit.
Back to the NFL Newsfeed