The future of NFL commissioner Roger Goodell is in question thanks to the "civil war" brewing between Dallas Cowboys owner Jerry Jones and Goodell, which started when Goodell reportedly told Jones that running back Ezekiel Elliott would not be suspended. Jones - who has the backing of some other owners - is now trying to force Goodell out of his job. Should that happen, who could replace him as commissioner? Here are the top six candidates, plus a few outside-the-box possibilities:
Possible, but unlikely, candidates
Barack Obama, former President of the United States
Obama, an NFL fan, has weighed in on some of the league's pressing topics - specifically player health - over the years. Would he want to venture into the sports world in his post-presidential career?
Peyton Manning, former Colts and Broncos quarterback
Manning certainly has the pedigree to warrant this decision. His vast knowledge of the game, both on and off the field, would benefit him, but it's unlikely that the league would consider a former player so soon after his playing days.
Bill Cowher, former Steelers coach and current NFL analyst
If not a player, why not a head coach? Cowher already has experience working with both players and owners from his days on the sidelines in Pittsburgh and would have the respect of everyone. Still, it's unlikely that he'd accept or even be considered for the job given his lack of experience in such a role.
Bob Iger, CEO of The Walt Disney Company
Iger ventured into football in 2015 when he headed the Raiders' and Chargers' efforts to move to Los Angeles and build a stadium there. His bid was not accepted by the NFL, but it got him into the football world and he has had success running a major company.
Most likely candidates
6) Adam Silver, NBA Commissioner
Why not try to poach the only commissioner that people seem to like? Silver has perfectly navigated the player/owner dynamic in the NBA since taking over for David Stern in 2014. The league has seen unprecedented growth in his short tenure and everyone - fans, owners, players - are generally happy with him because of the way he resolves issues. However, he has reportedly already denied any interest in the job.
5) Amy Trask, former Raiders CEO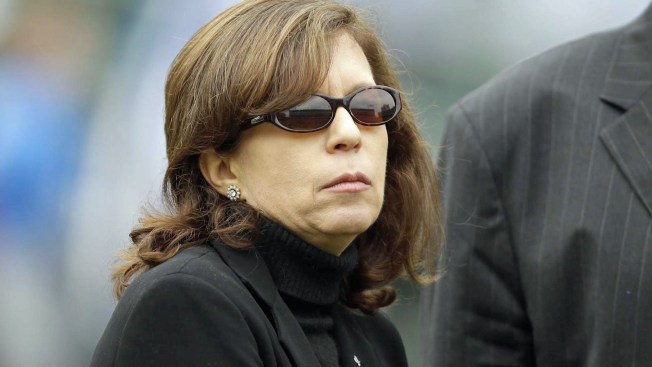 Trask worked as CEO for the Raiders from 1997 until she resigned in 2013, and is now working as an analyst for CBS Sports. Her work in the game and legal background make her a solid candidate for the job.
4) Brian Rolapp, NFL Network CEO
Rolapp is already very familiar with the business workings of the NFL with his role overseeing the league's sponsorship and consumer products businesses - on top of his spot as CEO of the NFL Network. He doesn't have as much experience working with owners and players as other candidates on this list, but his knowledge of the league's business is invaluable.
3) Jeff Pash, NFL Vice President
This would be a logical step up for Pash, who is known as the second-most powerful man in the league offices. He played a major role in negotiating the 2011 CBA and already knows everything that goes into being the commissioner of the league. The only question would be if the owners and/or players feel that he's essentially an extension of Goodell. 
2) Lamar Hunt Jr., Chiefs owner 
Hunt would have to give up his role on the Chiefs advisory board to be NFL commissioner, but that's something he'd be fine doing. He has plenty of business experience both in and out of the sports world and is someone that everyone holds in high regard. That likeability factory could play a major role in his potential candidacy.
1) Condoleeza Rice, former US Secretary of State, CFP committee member
Rice has openly expressed her interest in being NFL commissioner in the past, and there's a groundswell of support behind her. Her political background demonstrates her ability to work with two different sides (i.e. owners and players) and her place on the College Football Playoff committee gives her experience in a governing football body. Should Goodell go, Rice would easily be the favorite to replace him.
Follow our NFL page for all the latest NFL news & rumors!
Back to the NFL Newsfeed
Related Topics: Roger Goodell, NFL News