With the NFL season officially over, every team has turned their full attention to the offseason. While the NFL Draft is on the horizon, free agency is the immediate priority. The NFL franchise tag deadline starts February 16th, and teams have until March 1st to place a tag on a player. 
NFL teams are already hard at work getting their key free agents resigned, while also hoping a few big names find their way to the open market. With that in mind, here are the top 6 free agents this offseason, and where they'll likely land. 
6. S Eric Berry, Chiefs
Berry is just 27 years old and has recovered from his battle with cancer to regain his form as one of the best free safeties in the NFL. Finding top-flight talent at that position is tough, and he's due for a large contract. If Berry hits the open market, many teams will be after him. 
Destination: Chiefs
The Chiefs won't let Berry walk. If they can't reach a long-term extension before the deadline, they'll hit him with the franchise tag and keep trying to work out a deal. 
5. OT Cordy Glenn, Bills
It's not often a top-flight left tackle hits the open market. But that could be the case with Glenn, who has developed into a top 10 left tackle in the NFL. The Bills have several players about to hit the open market, but Glenn needs to be their top priority. For more NFL free agency coverage, download the Chat Sports Android and iPhone app. 
Destination: Bills
Buffalo simply can't afford to let Glenn hit free agency. The franchise tag is real option for him, because Buffalo might lose Glenn if they let the 26-year old tackle negotiate with other teams. 
4. DE Muhammad Wilkerson, Jets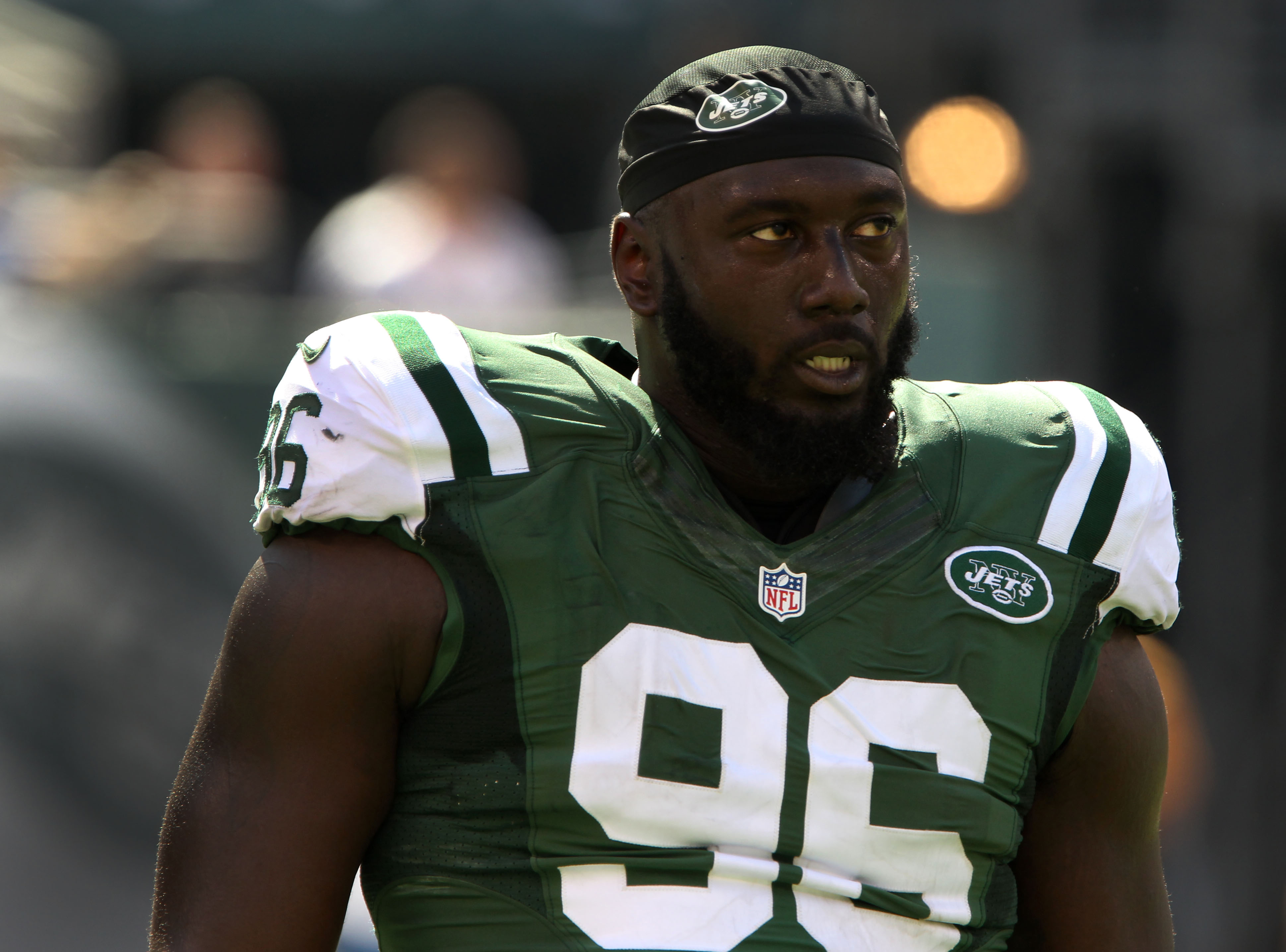 The Jets have several talented defensive line members, but none are as good as Wilkerson. He's one of the best 3-4 DEs in the NFL, just behind J.J. Watt. The downside for Wilkerson is that he broke his leg in the season finale, although he should be ready for training camp. The Jets want to bring back Wilkerson, but they might not be able to afford a contract that will pay Wilkerson the type of money he could command on the open market. 
Destination: Jets
This seems like a short-term option for the Jets. They want to keep Wilkerson, but might have to use the franchise tag to do so. That's worth doing, but a long-term deal for Wilkerson is going to be tough to accomplish this offseason. 
3. WR Alshon Jeffery, Bears
Jeffery is the clearly the top WR in a down year for WRs in the free agent market. Unlike most of the players on this list, there's at least some reason to be concerned about handing Jeffery a long-term deal. There's no doubting his talent, but Jeffery missed nearly half the season this year with injuries. Teams are leery about giving players coming off injuries long-term deals, and Jeffery's value isn't as high is it might otherwise be because of that. 
Destination: Bears
The Bears need more young talent, not less of it, so they likely won't let Jeffery walk. The outcome that might work best for both sides is to use the franchise tag on Jeffery. That way, Jeffery can prove to the Bears that he'll stay healthy for a season and can cash in on a long-term deal next season. 
2. CB Josh Norman, Panthers
Norman is one of the best corners in the NFL, and he fully expects to be paid like one. He's just finishing up his rookie contract and bet on himself by turning down a $7 million per-year extension last year. He could very well double those figures this offseason. 
Destination: Panthers
There's simply no way the Panthers let Norman hit the open market this year. If they can't iron out an extension before the deadline, they'll use the franchise tag and work out a deal later. Norman is going to stay in Carolina. 
1. OLB Von Miller, Broncos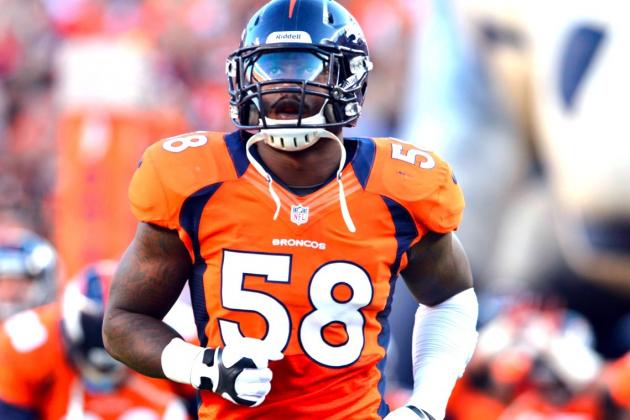 It shouldn't be a surprise that the Super Bowl 50 MVP is atop this list. Miller is one of the best pass rushers in the NFL and he could very well end up with a contract that pays him the most guaranteed money of any defensive player this offseason. 
Destination: Broncos
The Broncos have already said they are going to use the franchise tag on Miller and then work out a long-term deal afterwards. While nearly every NFL team would love to sign Miller this offseason, it's just not going to happen. 
Back to the NFL Newsfeed
Related Topics: Muhammad Wilkerson, Eric Berry, Cordy Glenn, Alshon Jeffery, Von Miller, Josh Norman, NFL Free Agency