The 2016 NFL Draft is still two months away, but teams are already well into their draft evaluations. Wide receiver is always one of the more popular positions in the draft as the league becomes more and more of a passing game, and as a result, there are a few that will end up being over-drafted. That's not to say they'll end up being busts, but rather that they aren't worth taking at their current projected slot. Here are five receivers NFL teams would be smart to avoid in the draft:
5) Malcolm Mitchell, Georgia Bulldogs
Mitchell was expected to be a star during his time at Georgia, but several knee injuries and inconsistency kept him form reaching his full potential. When he's right, he's explosive and elusive, but he showed that potential only a few times inhis collegiate career. Between the injuries and lack of production, there are enough red flags around him for teams to want to stay away from him.
4) Kolby Listenbee, TCU Horned Frogs
Listenbee is a pure track star who plays football, instead of a football player who also runs track. He's a smaller receiver at just 183 pounds, and he only ran a few routes that were designed to take advantage of his speed. He's going to have a big learning curve at the next level, and with durability concerns, it may be smart to pass on him.
3) Corey Coleman, Baylor Bears Coleman won the Bilentikoff Award given to the best college wide receiver in the country last season, but there's reason to think Coleman won't be as successful in the NFL. His toughness and competitiveness should keep him in a league for a relatively long time, yet he won't live up to his projected first-round draft status. He lacks ideal size at 5'11" and 194 lbs, is known to struggle with drops from time to time, and doesn't have an advanced route tree. Plus, receviers from Baylor head coach Art Briles' system has struggled witht he transition to the NFL.
2) Aaron Burbridge, Michigan State Spartans
Burbridge made several memorable catches as Michigan State's top receiver last year, but that was his only year of consistent production at the collegiate level, and he doesn't have many tangilbes that will translate to the NFL level. He has average size at 6'0" and 206 lbs, less than ideal speed, and struggles to get open at the top of his routes. More importantly he is a non-existent deep threat, catching just one pass in his career that went over 40 yards.
1) Tyler Boyd, Pitt Panthers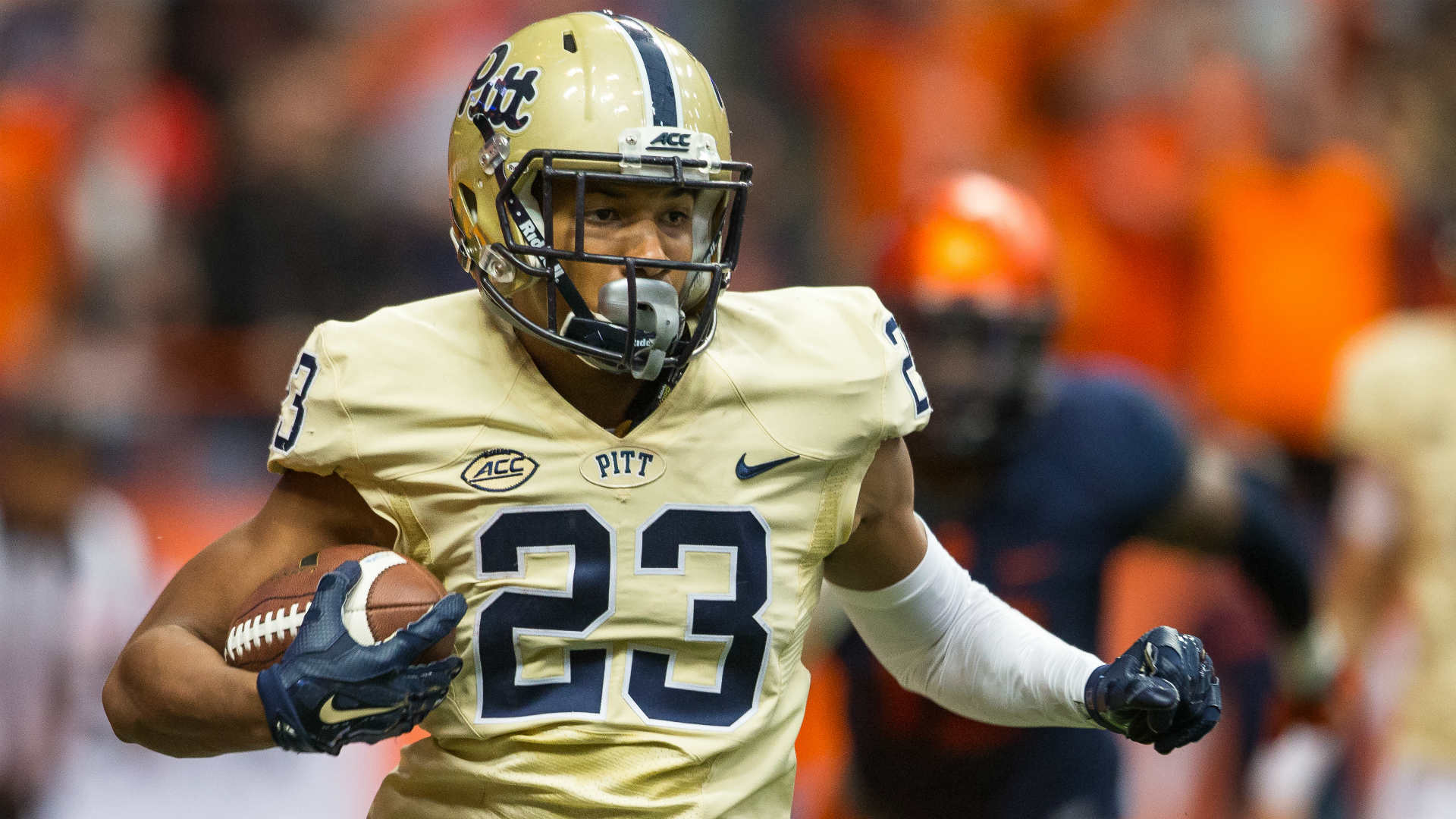 Boyd is projected to be an early second-round pick because of his athleticism and sophomore year accomplishments, but the step back he took last year raises red flags for me. His numbers look good because he was the only weapon in Pitt's passing game. He lacks strength, isn't a downfield threat, and was arrested and charged with a DUI last summer. With questions about his on-field effectiveness and ability to stay out of trouble, he could end up as a major bust.
Back to the NFL Newsfeed
Related Topics: Corey Coleman, Tyler Boyd, Kolby Listenbee, Malcolm Mitchell, Aaron Burbridge, NFL News, NFL Draft, 2016 NFL Draft