The SEC is well-renowned for being a factory for future NFL stars, but they've also had their share of absolute disappointments at the professional level. Here's our list of the 5 Worst SEC Draft Busts In NFL History.
5. DT Johnathan Sullivan (Georgia Bulldogs)
The New Orleans Saints were awestruck by Sullivan's dominating presence as a pass rusher at UGA, drafting him sixth overall in the 2003 NFL Draft. He went from standout to also-ran in a blink, recording just 1.5 sacks and one forced fumble in three seasons with the Saints. Traded to the Patriots in 2006, Sullivan never played a snap with New England before being let go in October 2006.
4. RB Tim Worley (Georgia Bulldogs)
A former All-American after rushing for over 1,200 yards during his junior year in Athens, Worley's NFL career was marred by underachievement, injuries, and failed drug tests. Drafted 7th overall by the Pittsburgh Steelers in 1989, Worley was ultimately traded to the Chicago Bears. He played just five games in the Windy City he was released and subsequently retired.
3. WR Troy Williamson (South Carolina Gamecocks)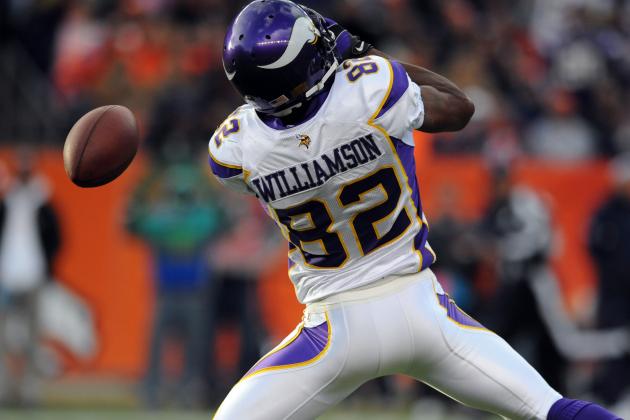 Williamson was billed as a sure-fire replacement option for Randy Moss when drafted seventh by the Minnesota Vikings in 2005. Williamson oozed home-run ability when he was South Carolina, but he forgot how to catch passes as soon as hit the pros. He pulled in just four touchdowns over a five-year career, frustrating Vikings coaches with dropped pass after dropped pass. After two unproductive seasons with the Jaguars, Williamson just disappeared off the NFL radar.
2. QB Heath Shuler (Tennessee Vols)
Drafted third overall by the Washington Redskins after finishing 2nd in the 1993 Heisman race, Shuler flailed around for awhile before ultimately being benched in favor of Gus Frerotte. Shuler lasted just three seasons in the league, posting a putrid 15/33 TD/INT rate. Anybody who claims Robert Griffin III is a bust needs to get a load of Shuler's resume. 
1. QB JaMarcus Russell (LSU Tigers)
Russell is known more for his exploits with Purple Drank than his awful three-year stint with the Oakland Raiders. Drafted first overall by the Raiders back in 2007, Russell lacked both discipline as a locker-room presence and accuracy as a passer. Playing well beneath his arm strength and size, Russell threw just 18 touchdowns to 23 interceptions, with 22 fumbles for good measure. He left the league with a whimper, setting the Raiders franchise back by a few years.
Back to the NFL Newsfeed
Related Topics: Jamarcus Russell, Tim Worley, Heath Shuler, Johnathan Sullivan, Troy Williamson, NFL Draft Busts