Mistakes happen, even in the NFL. Those mistakes can come in the form of contracts that don't work out. The vast majority of contracts don't end up being as disastrous as the Albert Haynesworth deal, but bad contracts happen every year. Sometimes, it's a team overpaying for a player that isn't as productive in a new scheme. It could be a team overvaluing a player compared to the rest of the players at his position. No matter the reason, teams make mistakes and sign players to bad contracts. With nearly half of the NFL season complete, we have a good indication of which contracts are going to end up as bad ones. With that in mind, here are the five worst contracts handed out last offseason in the NFL. 
5. LeSean McCoy - 5-year, $40 million extension with Buffalo Bills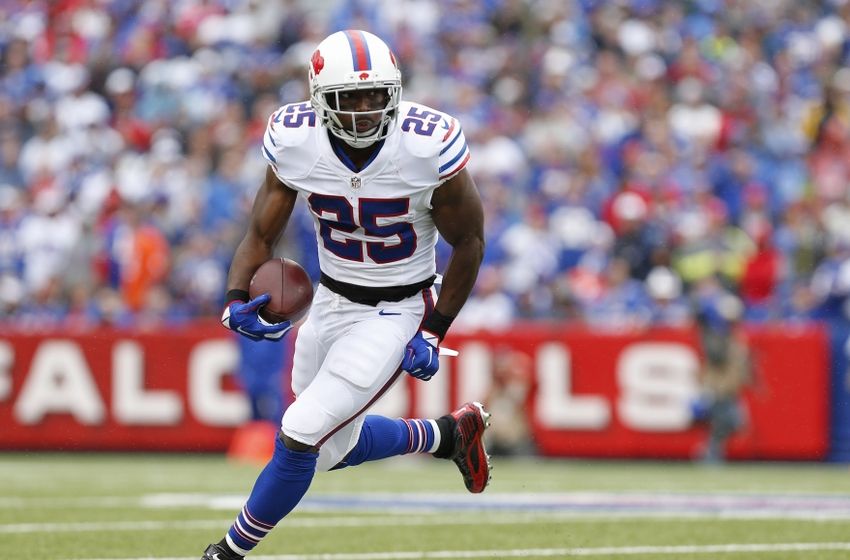 McCoy wasn't a free agent last offseason, but did receive a contract extension after the Bills acquired him from the Eagles. McCoy makes this list because his contract extension was completely unnecessary. The Bills extended McCoy's deal an extra two year through 2019 and made him the highest paid RB this season. The Bills had all the leverage with McCoy and still gave him more money. It didn't make any sense at the time and now looks worse with McCoy battling a hamstring issue. McCoy is still incredibly talented, but extending his deal until he's 31 wasn't a good decision. McCoy makes this list instead of Eagles RB DeMarco Murray because the Bills didn't need to spend more money in adding McCoy. 
4. Jermey Parnell - 5-year, $32 million contract with Jacksonville Jaguars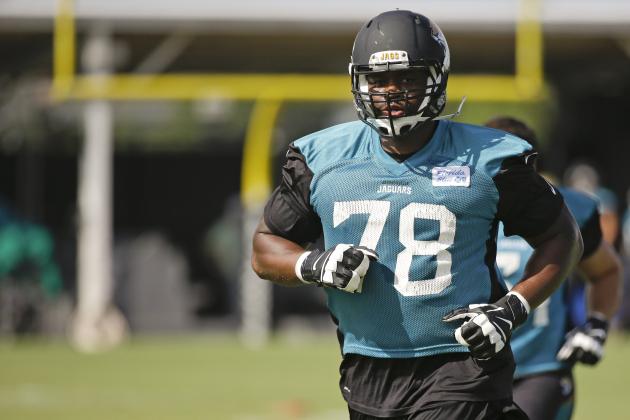 Parnell hadn't received much playing time with the Dallas Cowboys, but did show promise. The Jaguars rewarded him with a contract that includes at least a $5 million cap hit until 2019. That contract makes Parnell the second-highest paid right tackle in the NFL, something Parnell most certainly is not. Parnell has been a below-average tackle at best and is not worth the money the Jaguars paid him. Jacksonville has trouble attracting free agents, so they often need shell out more money. Still, this deal hasn't worked out for Jacksonville. 
3. Dwayne Harris - 5-year, $17.5 million contract with the New York Giants
The Giants signing Harris to this contract didn't make sense at the time and it still doesn't. Harris has been pressed into playing more wide receiver, but that wasn't the plan. The Giants have battled several injuries at wide out and although Harris has performed admirably, the contract was a terrible one because the Giants vastly overpaid for a kick returner. Harris has played well as a return man, which isn't surprising given his play for the Dallas Cowboys. But no returner is worth $17.5 million, especially one that turns 30 in the middle of his contract. Kick returners are easily replaceable, and the Giants would have been much better off using that money on another position of need. 
2. Byron Maxwell - 6-year, $66 million contract with Philadelphia Eagles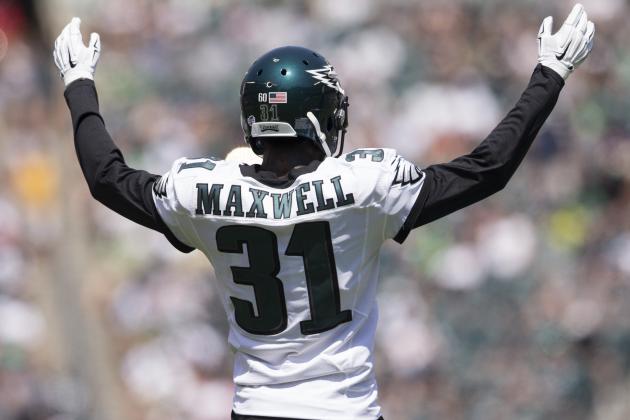 Maxwell is being paid like a top 5 corner, but isn't producing like one. He's picked up his play in recent weeks, but it looks like Maxwell isn't as effective without the Seattle Seahawks' defensive scheme. He ranks outside the top 60 corners on Pro Football Focus. On the bright side for the Eagles, this contract is front-loaded and if Maxwell struggles badly, the team can cut him after two years with limited dead money. Still, the Eagles overpaid for Maxwell and should have spent at least some of that money on the offensive line. 
1. Dwayne Bowe, WR, Browns - 2-year, $12.5 million contract with the Cleveland Browns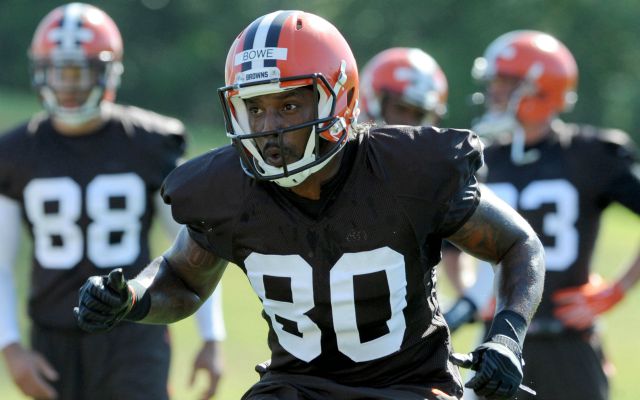 This is easily the worst contract given out last offseason. Bowe has done absolutely nothing this season for the Browns, playing in only two games. He has yet to catch a single pass and has just two targets. The Browns are paying Bowe like a top 25 WR, yet he's been a healthy scratch at times this year. The worst part of this contract is $9 million of the money is guaranteed. If the Browns wanted to cut Bowe after next season, they'd take a $4.6 million hit in dead money. Everything about this deal was a total disaster for Cleveland. 
Back to the NFL Newsfeed
Related Topics: LeSean McCoy, Dwayne Harris, NFL 2015, Dwayne Bowe, Byron Maxwell, Jermey Parnell