The Jacksonville Jaguars played the Tennessee Titans on Thursday Night Football and both teams featured alternate jerseys as part of the NFL's "Color Rush" campaign. The Titans sported all-light blue unis, and those were passable just like the Jets' all-green and Bills all-red (if you aren't color-blind that is). But the Jaguars rocked all gold jerseys that didn't look great.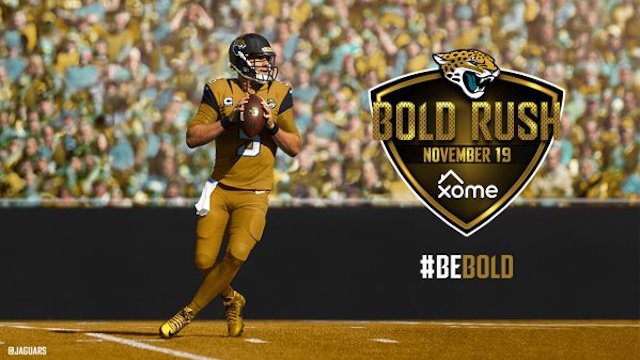 To be frank, the Jaguars' uniforms looked like a shade of vomit. They're just awful. But it got me thinking, what are the worst alternate uniforms in NFL history? Before I detail my worst few, there a couple ground rules. First, no Bucs' creamsicles. Those are awesome. Second, alternate/throwback jerseys only. Third, only one appearance per team. I need to spread the shame around. And finally, I understand that there are a LOT of bad jerseys, but I had to narrow it down. With that in mind, here are the five worst alternate jerseys in NFL history. 
5. 2009 Seattle Seahawks
I actually like the lime green in a bubble. However, it just doesn't match with the navy blue, especially near the shoulder pads. There was potential here, but the Seahawks missed an opportunity. 
4. 1994 Green Bay Packers
Memo to NFL teams - really, really old throwbacks look awful. The pants are awful and the stripped socks add nothing. It's a decent shade of yellow, but matching it with a deep navy blue makes no sense. The current Packers unis are a vast, vast improvement. 
3. 1994 Chicago Bears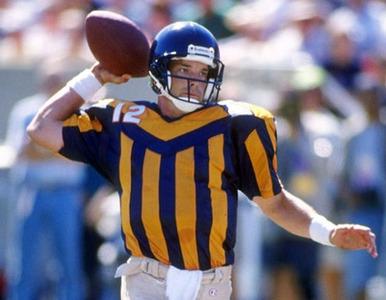 When I first saw these, I thought they were Rams jerseys, because the blue and yellow match the Rams. But no, this is a Bears' jersey. Who designed these jerseys? The V around the neck looks terrible and the number patch at the top left adds nothing. 
2. 2009 Denver Broncos
Hi, we're the Denver Broncos and we're going to wear yellow and brown. Oh, and then we're going to wear vertical-stripped yellow and black socks. Because that totally matches and looks good. These are an abomination. 
1. 1994 Pittsburgh Steelers
Vertical stripes? Also, what on earth is that logo? Seriously I have no idea. These are the worst alternate jerseys in NFL history and it's not even close. And in case you missed it, all five jerseys came from 1994 and 2009. 
Back to the NFL Newsfeed
Related Topics: Seahawks News, Broncos News, NFL 2015, Steelers news, Jaguars News, Packers News