The Senior Bowl game is over, but that's not the most important part of the week for the NFL Draft hopefuls in attendance. The week of practices are critical, as that's what the NFL scouts and coaches watch closely. Every year, several players rise because of their Senior Bowl efforts, and this year was no different. Here are five players whose stock rose thanks to their efforts at the Senior Bowl. 
Noah Spence, DE, Eastern Kentucky
Spence has talent; there's a reason he started his college career at Ohio State after all. While his off-the-field issues that forced him out of Ohio State could hurt him on draft day, Spence looked dominant during the Senior Bowl practices. He's one of the most talented pass rushers in this year's class and a first round pick isn't out of the question for Spence. He was named the most impressive defensive lineman by scouts at the Senior Bowl. 
Harlan Miller, CB, SE Louisiana
If your first thought was "who is Harlan Miller?" you are not alone. Small-school corners have a history of rising thanks to the Senior Bowl and Miller seems like the latest to fit that bill. He held his own against the other WRs and that will boost his draft stock. A Day 2 selection for Miller seems likely. 
Vernon Butler, DT, Lousiana Tech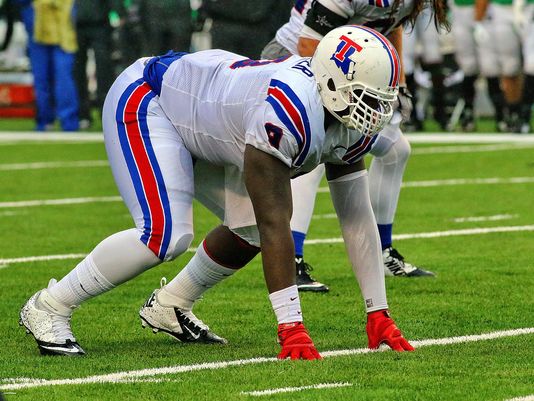 Butler didn't have the same hype as other big-name defensive lineman like Joey Bosa, Robert Nkemdiche or DeForest Buckner, but he had a strong week. It might just be enough to boost Butler into the first round. At the very least, Butler should be off the board by the middle of round two. 
Carson Wentz, QB, North Dakota State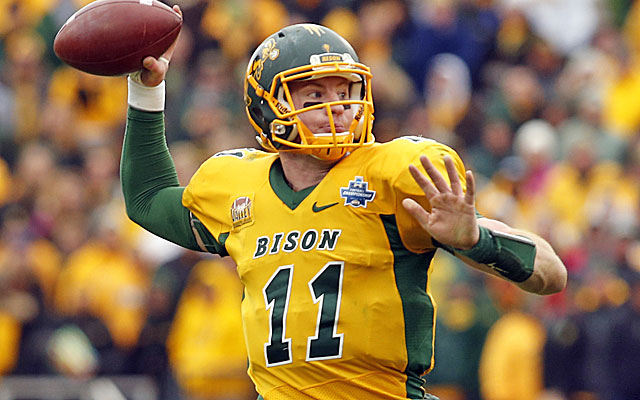 Wentz was somewhat of an unknown before the Senior Bowl. He has everything teams look for in a franchise QB, but he didn't play at the same level of competition as the others. But Wentz showed at the Senior Bowl that he was clearly the best QB on the field all week. The Wentz hype train is rapidly gaining speed and there's a real chance he's going to be the first QB drafted this year. For more on Wentz and where he might go, download the Chat Sports Android and iPhone app. 
Braxton Miller, WR, Ohio State
Of all the players at the Senior Bowl, Miller might have helped himself the most. He looked incredible throughout practices. He's still raw, but Miller cemented himself as a likely Top-50 prospect. He drew nothing but rave reviews and there is already speculation he could be a first round pick. Looking for more Senior Bowl news and rumors? Check out the Chat Sports Android and iPhone app. 
Back to the NFL Newsfeed
Related Topics: Noah Spence, Braxton Miller, Carson Wentz, Senior Bowl, NFL Draft, 2016 NFL Draft