The NFL Combine is over, and the prospects in attendance all had their chances to show off their abilities to all 32 NFL teams. While the drills generate a ton of buzz, the medical and interview processes are just as important. Every year, several players "win the combine" and rise because of those efforts. This year was no different.
Plenty of players had strong combines and helped their stock, but missed on out on this list. While those players, such as Ohio State RB Ezekiel Elliott and Alabama RB Derrick Henry, are no doubt satisfied with their performances, this list is only for those players who helped their stock in a major way. With that in mind, here are five players whose draft stock rose thanks to their efforts at the combine. 
Will Fuller, WR, Notre Dame Fighting Irish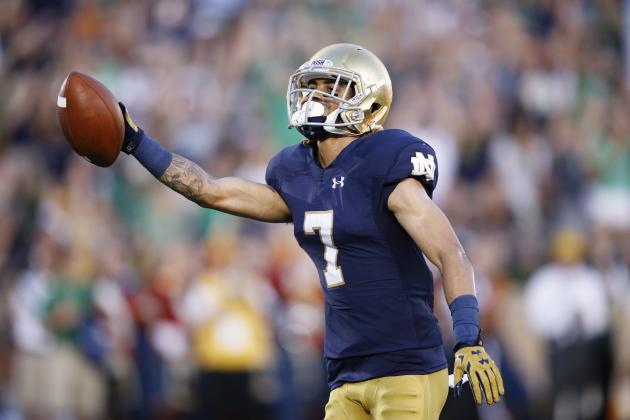 Laquon Treadwell was the consensus No. 1 WR in the draft (and still is), but the logjam behind him is starting to clear out. The difference between the No. 2 WR and No. 6 WR was not a big entering the draft, but Fuller made a strong case that's he's the clear cut No. 2. While many expect Braxton Miller to destroy the combine like he did the Senior Bow, his solid effort was outshined by Fuller and TCU's Josh Docston. While Docston had a strong effort, the best WR was Fuller. The Notre Dame product showed why he's one of the best depth threats in the NFL Draft, posting a 4.32 40 time. That was the second-fastest of any player and best among WRs. Fuller struggled with drops at time in college, but his hands were sharp at the combine. Fuller put himself in position to be a first round draft pick this year. 
Darron Lee, LB, Ohio State Buckeyes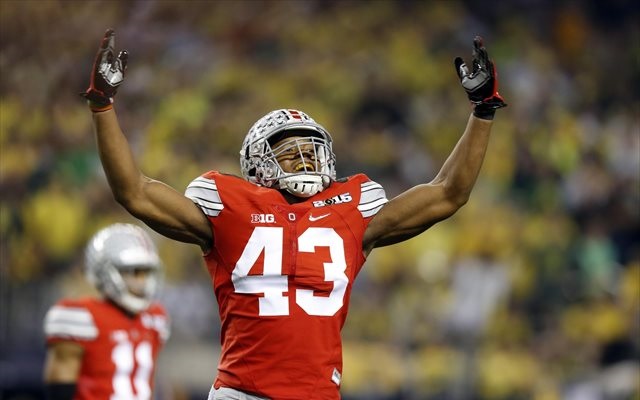 There wasn't a better linebacker working out at the combine than Lee. Sure, Myles Jack and Jaylon Smith being sidelined by injuries played a role in that, but Lee looked great. Lee posted an incredible 4.47 40 time, the best of any linebacker and better than fellow Buckeyes Braxton Miller, Jalin Marshall and Michael Thomas. Lee also posted the best broad jump and looked sharp in the drills. Lee might be the biggest beneficiary of Jaylon Smith's knee injury. With Smith likely to suffer a big fall because of nerve damage, Lee takes over as the No. 2 LB in the draft behind Jack. Lee looked like a first round pick before the combine and could go in the top 15 now. 
Charles Tapper, DE, Oklahoma Sooners
Before the combine, Tapper looked like an early Day 3 pick. That might still be where he goes, but Tapper no has a chance to go during Round 3. He checked in with long arms and big hands, a plus in the eyes of scouts. But Tapper's biggest boost to his stock was posting a 4.59 40 time. That was the best among all defensive lineman. While Tapper still needs work when dropping into coverage, his 40 time means he could play OLB in a 3-4 scheme. At 6-foot-3, 271-pounds, Tapper has scheme versatility, which will greatly help his stock. For more NFL Draft coverage, download the Chat Sports Android and iPhone app. 
Keith Marshall, RB, Georgia Bulldogs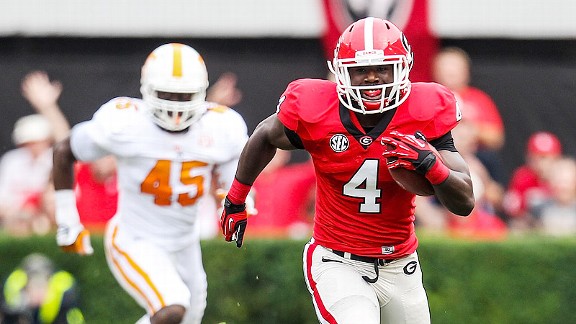 Marshall entered the NFL Combine as a borderline draft pick. He helped his case as best he could by posting a blistering 4.31 40 time. That was the fastest of any player at this year's combine. While Marshall's injuries at Georgia are going to hurt his draft stock, his combine effort might just get him drafted. If Marshall can stay healthy, the highly-touted recruit could have an impact in the NFL. Check out the Chat Sports Android and iPhone app for all the NFL Draft Coverage you need. 
Jalen Ramsey, CB, Florida State Seminoles
Ramsey entered the combine as the top defensive back and had high expectations. While Ramsey didn't have much room to rise, his combine effort was just spectacular. He posted a 4.41 40 time, an impressive time given his 6-foot-1, 209-pound frame. He led all secondary members with a 41.5 inch vertical and a 11-foot-3 inch broad jump. Ramsey might not be the No. 1 overall pick, but he's put himself among the top defensive players in this draft. While there remains the question of whether he's better at safety and cornerback, he has a bright NFL future. 
Back to the NFL Newsfeed
Related Topics: Will Fuller, Keith Marshall, NFL Combine, Charles Tapper, Jalen Ramsey, Darron Lee, 2016 NFL Combine, NFL Draft, 2016 NFL Draft