There are shortage of NFL rookies who can come in and make an immediate impact on their new teams. While some are already pretty much guaranteed starting jobs, others will have to scratch and claw their way past a veteran on the depth chart. These guys are the former, and should be an immediate force for their teams. Here are the five rookies that will make the biggest impact this season:
Ezekiel Elliott, RB, Dallas Cowboys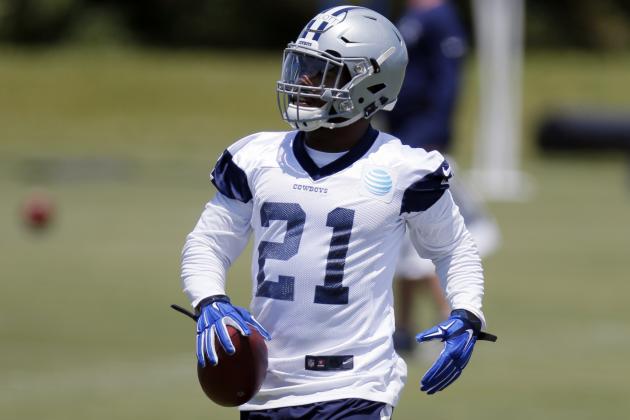 An ideal combination of speed and power, Elliott has never been brought down by an arm tackle and was never caught from behind at the college level. His excellent vision allows him to find the hole, and he has the patience to find the perfect one. Plus, he's already an elite pass blocker and a superb receiver out of the backfield. Add in Dallas' dominant offensive line, and Elliott will be nothing but successful.
Laquon Treadwell, WR, Minnesota Vikings
Minnesota has been looking for a true No. 1 receiver, and Treadwell has all the tools to be just that. A long, lanky, strong possession receiver, Treadwell is the perfect combination to Stefon Diggs in Minnesota's receiving core. His elite size and ball skills should make him a premier red zone threat right away, and though he doesn't have elite breakaway seed, Treadwell is a great route-runner who always finds a way to get open. Once he develops trust with Teddy Bridgewater, he should be the Vikings' go-to guy.
Jared Goff, QB, Los Angeles Rams
The Rams are starting Case Keenum in the preseason opener, but make no bones about it - No. 1 overall pick Jared Goff will be this team's starter sooner rather than later. He'll have every opportunity to showcase the arm talent that caused Los Angeles to trade up to draft him, and how quickly he's able to adjust to the pro game will determine how successful the Rams will (or won't) be this year.
Karl Joseph, SS, Oakland Raiders
The Raiders made a concerted effort to revamp their secondary in 2015, but it's unclear who will slot alongside Reggie Nelson to begin the season. While Joseph might be eased in slowly since he's coming off an injury, don't be surprised if the West Virginia star -- who many see as a second coming of Earl Thomas -- leapfrogs veterans Nate Allen and Larry Asante for the starting strong safety job once the season gets rolling. Look for him to make a BIG impact this season.
Robert Nkemdiche, DL, Arizona Cardinals
Nkemdiche joins a talented Cardinals defensive line that has plenty of players ready to contribute, but he rookie has superstar potential and a rare combination of speed, power and athleticism. The Ole Miss product is reportedly more motivated than ever to reach his immense potential, and head coach Bruce Arians loves Nkemdiche's mentality. He'll see time on the field early and often, and when he does, he'll make the most of it.
Back to the NFL Newsfeed
Related Topics: Ezekiel Elliott, NFL News, Robert Nkemdiche, Jared Goff, Cardinals News, Vikings News, Karl Joseph, Cowboys News, Laquon Treadwell, Raiders News, Rams News