The NFL regular season will be here before we know it and with team practices taking place, NFL rumors are starting to swirl around which players could expect large roles on their teams. With Jerick McKinnon going to the 49ers he should see an increased workload and this will also benefit Dalvin Cook. The Cowboys selected Michael Gallup in the NFL Draft and no longer have Dez Bryant or Jason Witten so will Gallup become a star in 2018? Predicting the future might not be possible, but wishing upon an NFL star to breakout in 2018 isn't totally insane. Here are five NFL players who will become stars in 2018:
FOLLOW: @MitchellRenz365 on Twitter for all your Fantasy Football News
1) Jerick McKinnon, RB, San Francisco 49ers


The 49ers went out and targeted McKinnon this offseason and made him the fourth highest paid running back in the NFL. Perhaps head coach Kyle Shanahan knows what type of running back works best in his scheme. McKinnon is 5-foot-9 and weighs 205 pounds. Shanahan has had two running backs with a similar build that totaled over 1,600 yards and 11 touchdowns - Steve Slaton 2008 and Devonta Freeman 2015 - so why not McKinnon in 2018?
2) Michael Gallup, WR, Dallas Cowboys
Michael Gallup was selected in the third round of the 2018 NFL Draft by the Cowboys and will step in right away as one of the team's - if not the Cowboys - best wide receiver. In his two years at Colorado State he had 176 receptions for 2,690 yards, and 21 touchdowns in only 26 games. The Cowboys need a wide receiver to step up with Jason Witten and Dez Bryant both off the roster. His excellent route running ability will make him a favorite of Dak Prescott in 2018.
3) Dalvin Cook, RB, Minnesota Vikings
Cook was on pace to have a breakout rookie season before suffering an ACL tear Week 4 of the season. He carried the ball 74 times for 354 yards and two touchdowns while adding another 11 catches for 90 yards as a receiver. The multi-dimensional running back will thrive in the Vikings new high powered offense and it will lead to a breakout year for Cook.
Are you a die-hard NFL fan? If so, SUBSCRIBE to Chat Sports on Youtube breaking down the latest NFL news and rumors!
4) Derrius Guice, RB, Washington Redskins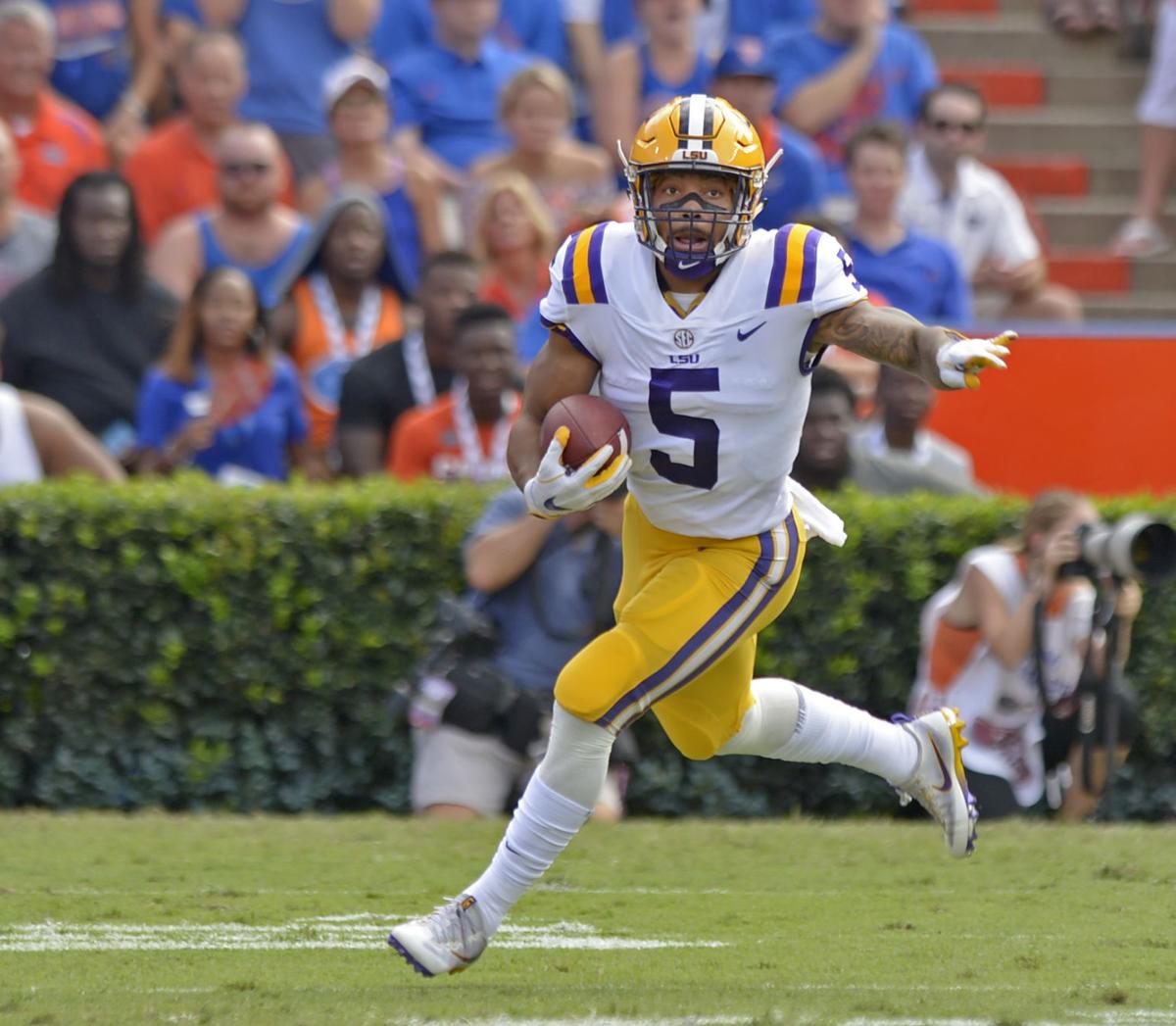 He is a powerful runner with some wiggle to him, a perfect running back in most offenses in the league. Guice led the Tigers with 237 carries, 1,251 rushing yards, and 11 TDs last season and in 2016 he was an absolute monster rushing for 1,387 yards (7.6 ypc) and 15 touchdowns. A rookie running back has led the NFL in rushing the past two seasons - Ezekiel Elliott in 2016 and Kareem Hunt in 2017 -  will Guice make it three years in a row?
5) Marquise Goodwin, WR, San Francisco 49ers


Goodwin was Garoppolo's favorite target last season bringing in a 25 percent target share in Jimmy G's five starts. He led the 49ers on the season with 56 receptions and 962 yards and the 49ers wanted to invest in him by paying him this offseason. An entire offseason for Goodwin and Garoppolo to work together should only mean an improvement in production.
FOLLOW: Mitchell Renz is the Senior Writer & On-Air Host at Chat Sports. Check out his article archive and live videos on Chat Sports Facebook page. Please follow him on Twitter @MitchellRenz365. 
Back to the NFL Newsfeed
Related Topics: michael gallup 2018, dalvin cook 2018, nfl bnreakouts, NFL Rumors, derrius guice 2018, marquise goodwin 2018, jerick mckinnon 2018, NFL News, nfl stars