We've already seen several trades go down in training camp, including one that sent Dorial Green-Beckham to the Eagles and another that sent Barkevious Mingo to the Patriots, and we're bound to see several more before the trade deadline comes in Week 8. Here are five players are are the most likely to be dealt:
5) Josh Gordon, WR, Cleveland Browns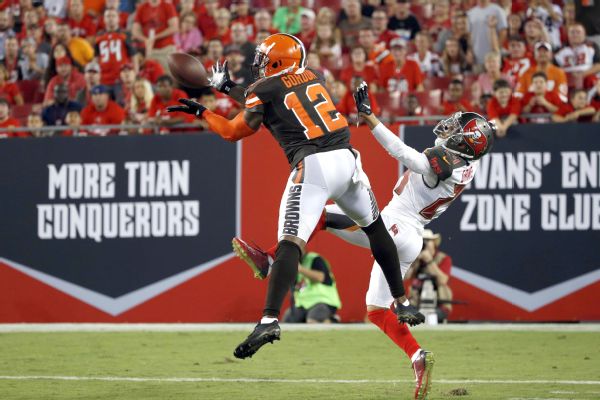 The Browns aren't actively shopping Gordon, but they are taking offers for him - even though they have publicly said they plan to keep him. They have a high asking price, but if Gordon comes back from his four-game suspension and proves he can still be an elite receiver, some team may jump at the chance to get him.
4) Darren Sproles, RB, Philadelphia Eagles
Sproles was been rumored to be on the trade block earlier this offseason, and while the Eagles took him off the market, NJ.com's Eliot Shorr-Parks says Sproles may well be made available again. He figures to back up Ryan Mathews this season, and was not happy with the reduced role he had on the Eagles last year. Unless Doug Pederson gets him more involved, they could very well move them.
3) DeSean Jackson, WR, Washington Redskins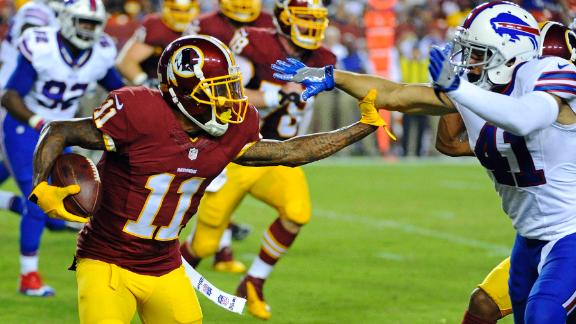 Washington spent their first-round draft pick on wideout Josh Doctson, placing an emphasis on getting bigger in their receiving core. If he proves he can play right away, as he's expected to, that makes both Pierre Garcon and DeSean Jackson expendable since the two are similar. Jackson would likely be the one to go given his injury history.
2) Jimmy Graham, TE, Seattle Seahawks
Easily the biggest surprise on this list, Graham certainly isn't safe. He was largely ineffective in Seattle's offensive system last year, and his inability to block was really exposed. If third-round pick Nick Vannett proves he can contribute right away, Graham and his $8.9 million certainly becomes expendable. Several teams would be interested in acquiring Graham, and Seattle may decide to trade him sooner rather than later while he still has a lot of trade value. 
1) Colin Kaepernick, QB, San Francisco 49ers
We know that Kaepernick was nearly traded from the 49ers this offseason to the Broncos, but Denver didn't pull the trigger because of Kaepernick's unwillingness to re-work his contract. Still, he's unhappy in San Francisco, and with Blaine Gabbert set to take over the starting job again this season, the 49ers could look to trade him again. The Broncos would certainly be interested given their lackluster quarterback situation.
Back to the NFL Newsfeed
Related Topics: DeSean Jackson, Darren Sproles, Redskins News, Jimmy Graham, Browns News, Seahawks News, NFL News, Josh Gordon, Colin Kaepernick, 49ers News, Eagles News