There are several players who make the breakthrough and become superstars every NFL season, and this year will be no different. You know the Tom Brady's and JJ Watt's of the world, but these guys have largely flown under the radar to this point in their careers. Here are five players who will have breakout seasons this year:
Derek Carr
Carr built on an outstanding rookie season with a Pro Bowl year in 2015, passing for nearly 4,000 yards and 32 touchdowns. He showed a firm grasp of head coach Jack Del Rio's system, and the combination of Amari Cooper and Michael Crabtree give him the ability to take chances - chances that are often rewarded with big plays. As that duo (specifically Cooper) continue to grow, so will Carr.
Would you be willing to be against Carr approaching 4,500 passing yards and 40 touchdowns next season? His unreal arm strength, accuracy and growing understanding of NFL defenses are set to make him a superstar.
Kelvin Benjamin
Benjamin was one of the best young receivers in the league in 2014, catching 73 passes for 1,008 yards and nine touchdowns as a rookie. Carolina was expecting big things from him last year, but he tore his ACL in the preseason and missed the whole year. Now he's back and better than ever.
Cam Newton's favorite target, he's undoubtedly the top option for the Panthers in the passing game. He has incredible hands and athleticism, and his 6'6", 245-pound frame allow him to make catches over the middle with ease. Benjamin is also one of the premier red zone threats in the league.
Jeremy Langford
Langford rarely played during the first half of his rookie season, but once Matt Forte got hurt, Langford shined in the starting role - so much so that the Bears decided to let Forte walk in free agency. Langford possesses a special combination of power, speed and vision that allowed him to rush for 537 yards and six touchdowns on just 148 carries last year, and he's also a very good receiver out of the backfield, catching 22 passes for 279 yards and another score.
Chicago will use him in a Forte-like role in 2016, and  Langford has shown he's ready to deliver.
Carlos Hyde
Remember when Carlos Hyde was leading the league in rushing before lackluster playcalling and nagging injuries slowed him down and ultimately cut his season short? Well, Hyde's back and 100 percent healthy - and he's the perfect weapon in Kelly's offense. It's very similar to what Hyde excelled under at Ohio State, using his quickness to shift from running east-west to running downhill in the blink of an eye - then using his 235-pound frame to break through the line and find daylight.
Hyde ran for 2,491 yards and 31 touchdowns in that system over a two-year stretch at Ohio State. Expect similar results from Hyde under Kelly.
Teddy Bridgewater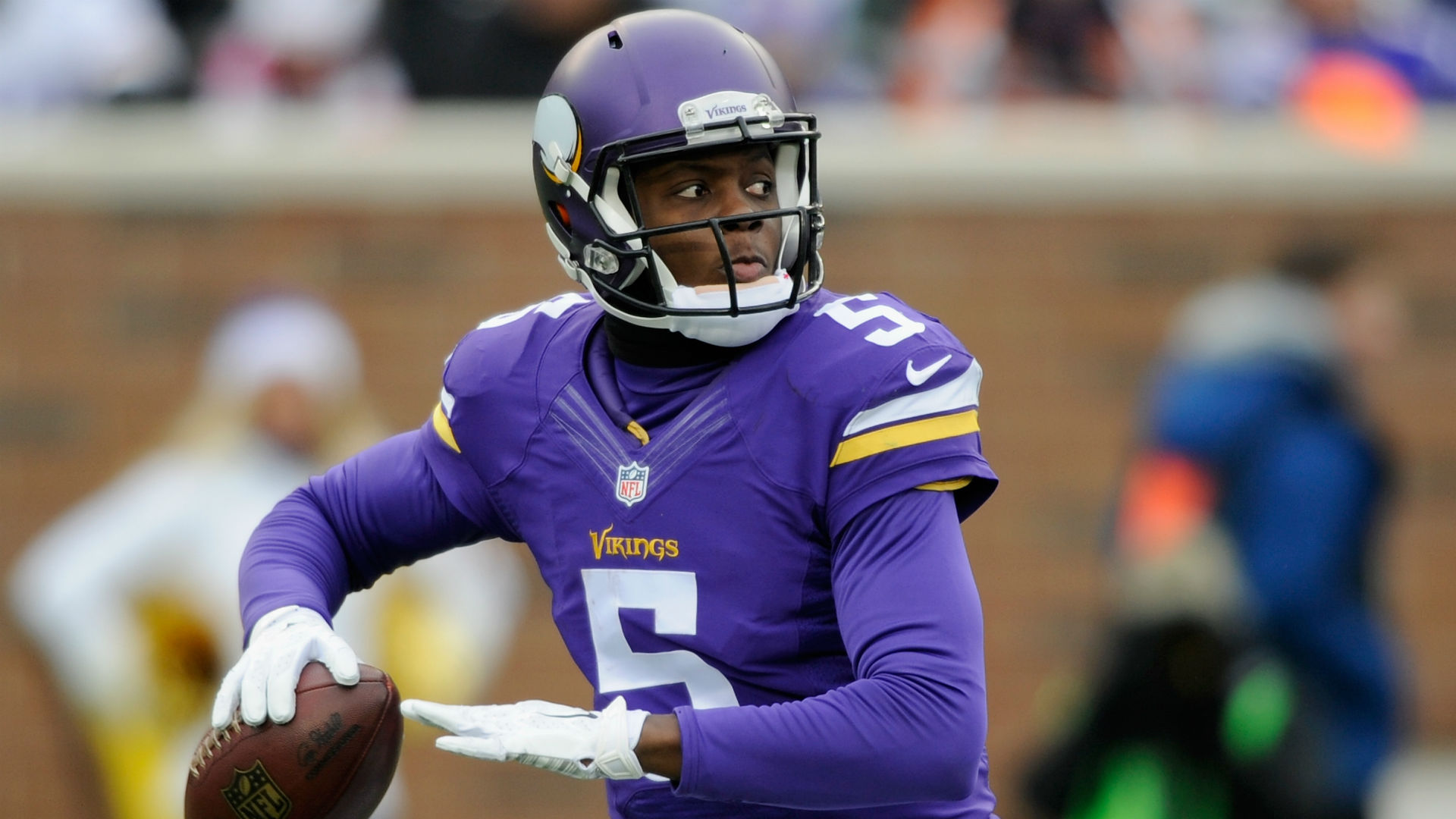 Bridgewater has shown flashes of brillance throughout his first two seasons, and now is the time for him to put it together. The natural talent is there as well as is the innate will to win, so we're only seeing big steps forward in his future during his third year under center. With a wide array of fun weapons to play with including first-round pick Laquon Treadwell and Stefon Diggs, Bridgewater's not only going to improve in 2016 -- he's going to make "The Leap" and become an elite quarterback.
Back to the NFL Newsfeed
Related Topics: Kelvin Benjamin, Panthers News, Raiders News, Bears News, Derek Carr, NFL News, Carlos Hyde, 49ers News, Jeremy Langford, Vikings News, Teddy Bridewater