The NFL season is nearing the halfway point, and several NFL head coaches already find themselves firmly on the hot seat. If they don't get their seasons turned around - and fast - they will likely be out of the job at the end of the season (some maybe before then). Here are the seven coaches who are already on the hot seat:
Chuck Pagano, Indianapolis Colts
Pagano narrowly kept his job last season after the Colts missed the playoffs, but he won't be so lucky this time around. With Andrew Luck under center, this team expects to win the lackluster AFC South and make the playoffs each and every season. If they miss out for the second straight season, Pagano is gone. A 2-4 record caused by their embarrassing loss to the Texans might signal he won't make it through the season.
Marvin Lewis, Cincinnati Bengals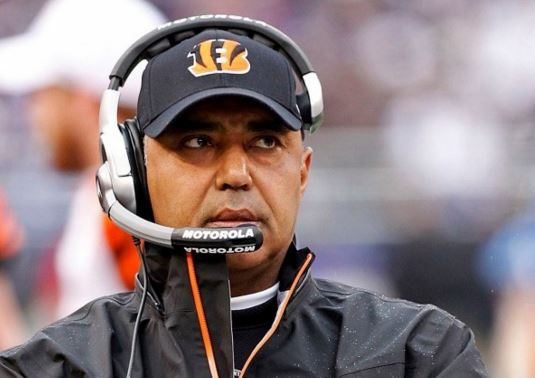 Lewis is somehow the second-longest tenured coach in the NFL despite not winning a single playoff game in Cincinnati. There have been rumors about his ousting at the end of each of the last two seasons, but survived both times. That won't be the case this year, and with the Bengals currently sitting with a 2-4 record and in last place in the AFC North, his future is looking bleak.
Gus Bradley, Jacksonville Jaguars
Speaking of other teams in the AFC South, Bradley also seems to be on the way out. The Jaguars have done a lot of losing under him, but they were expected to. Bradley was brought on to help rebuild this team, and this was the year they were supposed to take a step forward and become truly competitive. After a 2-3 start, Bradley's 14-39 mark in Jacksonville looks REALLY bad.
Mike McCoy, San Diego Chargers
The Mike McCoy era got off to a pretty good start in San Diego in 2013, as he guided the Chargers to a 9-7 record and a playoff berth, where they won a game before falling to the Broncos. Another 9-7 season with no playoff berth followed, then last year's 4-12 disaster happened. San Diego kept him on because of the rash on injuries they suffered, and even though they're dealing with a similar dilemma this year, another down mark will be his undoing. A 2-4 start isn't the best way to inspire confidence, either, even though they just beat the Broncos.
Rex Ryan, Buffalo Bills
Buffalo is off to a 4-2 start thanks to a four-game winning streak, but Bills owner Terry Pegula made it very clear to both Ryan and general manager Doug Whaley before the season started - make the playoffs, or you're gone. As such, Ryan's future with the team is definitely in question until they accomplish that goal, no matter how well they're currently playing.
Back to the NFL Newsfeed
Related Topics: Rex Ryan, Colts News, Gus Bradley, Jaguars News, Chargers News, Chuck Pagano, Bills News, Mike McCoy, Marvin Lewis, NFL News, Bengals News