We're approaching the midway point of the NFL season already, and several coaches already know they are coaching for their jobs for the remainder of the season. A big win can take one of these coaches off this list, while a terrible loss or two could add some new names to the list. Buccaneers head man Dirk Koetter nearly found his way onto this list thanks to Tampa's disappointing start to the season, while Jets coach Todd Bowles coached his way off the hot seat after starting the season there.
Here are the five coaches with the least amount of job security and the hottest seats right now:
5) John Fox, Chicago Bears
Last season's 3-13 record last season put Fox firmly on the hot seat, and while he's still on that hot seat due to Chicago's struggles this year, he's trending in the right direction thanks to this team's defensive dominance.
The biggest factor on Fox's future could be the play of rookie quarterback Mitchell Trubisky. If Trubisky shows promise as a franchise quarterback, Fox could very well stick around if for nothing more than continuity's sake. However, if Trubisky looks like a bust, Fox won't keep his job. Essentially, going to the rookie has given Fox more wiggle room.
Want proof Fox is feeling the pressure? He had Trubisky throw just seven passes in their win over the Panthers, playing ultra-conservative to ensure the win. At some point, Chicago has to weigh wins vs. progression.
4) Ben McAdoo, New York Giants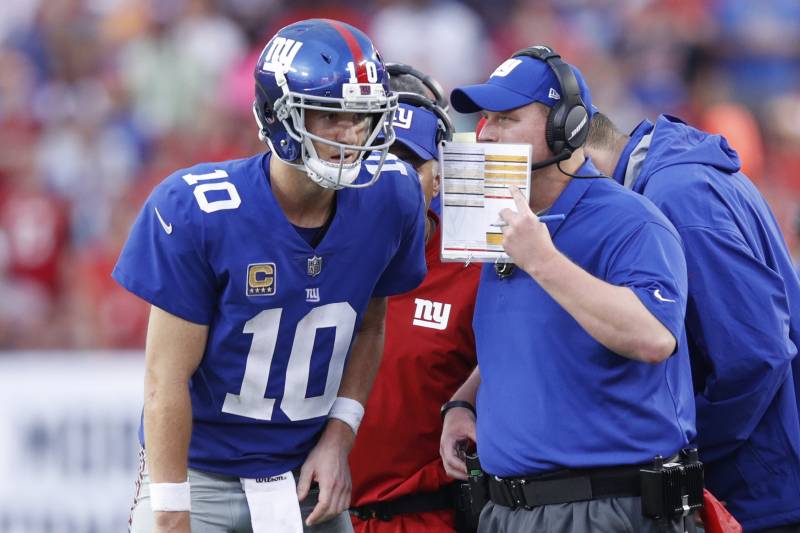 When you start the season expecting to win the NFC East, you're gonna find yourself on the hot seat following a 0-5 start - especially in a market like New York. The win over Denver certainly bought McAdoo some leniency from the front office (as well as the rash of injuries they suffered), but at some point, the wins have to start coming for him. 1-6 won't cut it.
Need a new NFL Podcast:? Chat Sports has you covered - NFL Daily, 6 days a week:
3) Marvin Lewis, Cincinnati Bengals
When will this finally happen? It's really incredible how Lewis has escaped the chopping block each of the last three years, especially after finishing 6-9-1 last season. But, surely, at a certain point, Lewis won't be so lucky. This team hasn't changed and isn't showing anything resembling promise during their 2-4 start. Another losing season and Lewis will be gone for sure.
2) Hue Jackson, Cleveland Browns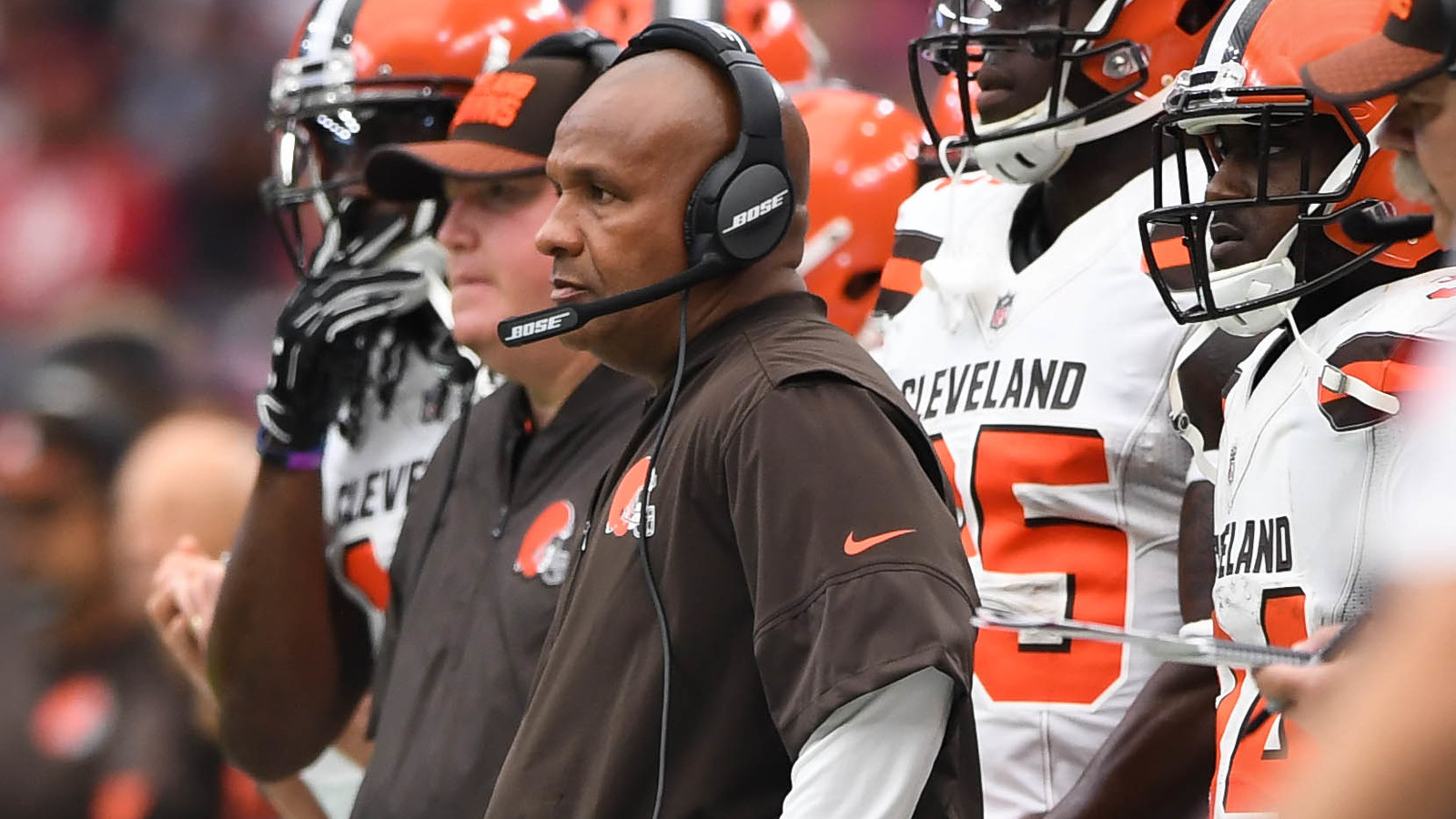 We knew the Browns were going to struggle this year. However, they've already let many opportunities for wins slide through their fingers and haven't shown much progress in Year 2 under Jackson. Cleveland does have the worst roster in the league and the front office has maintained their commitment to this long-term rebuild. However, we also know that they haven't had a head coach last more than two years since 2008 - when Romeo Crennell was there from 2005-2008. If Cleveland doesn't win more than one game, Jackson may be gone.
1) Chuck Pagano, Indianapolis Colts
And here. we. go.
Pagano started the year in the top spot after owner Jim Irsay reportedly chased Jon Gruden this past offseason, and the Colts were already plotting to replace Pagano. A 2-3 start with a sub-par roster and no Andrew Luck quelled those rumors, but an embarrassing 27-0 loss to the Jaguars on Sunday has many around the franchise thinking he may not last until the end of the season. 
Check out our NFL page for more NFL rumors!
Back to the NFL Newsfeed
Related Topics: John Fox, Ben McAdoo, Chuck Pagano, Marvin Lewis, Hue Jackson, NBA News