Despite the running back position being devalued in the NFL in recent years, it's still very important for teams to have a good running game. Here are the best running backs in the league heading into the 2015 season, according to the Madden NFL 16 video game:
5) Le'Veon Bell, Pittsburgh Steelers (OVR: 94)
Bell has emerged as one of the best two-way backs in the game in just two short season, as his 1,361 rushing yards and eight touchdowns were complemented by 854 receiving yards and three touchdowns in 2014.
In Madden, he has a league-best 99 rating for carrying, along with 83 catching for third down, 88 speed, 95 elusiveness, and 97 juke move.
4) DeMarco Murray, Philadelphia Eagles (OVR: 94)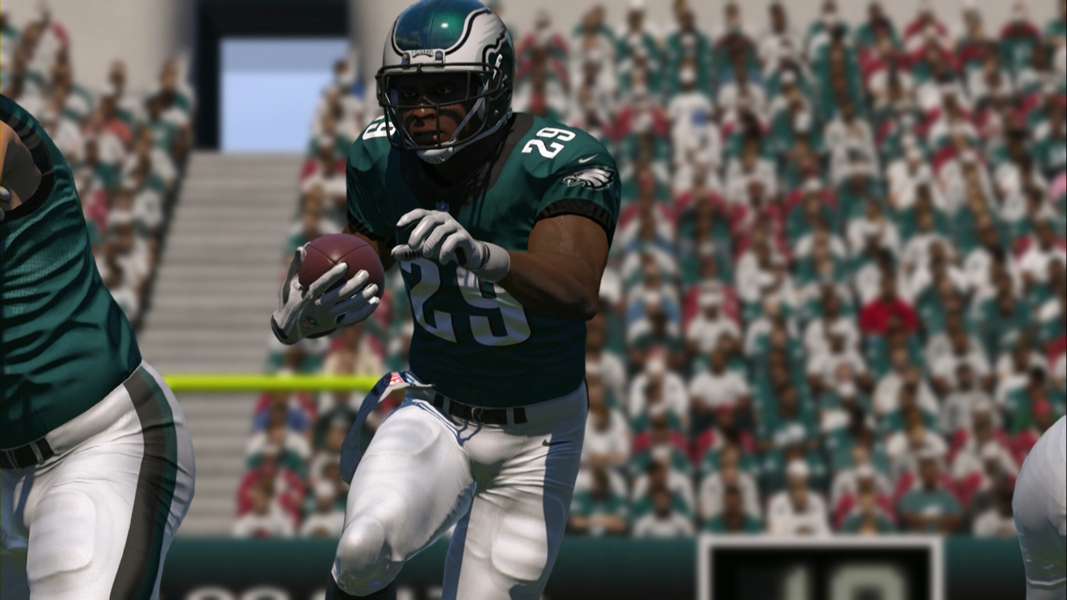 Murray had a breakout season in 2015, leading the league in rushing with his powerful running style. He'll be equally hard to tackel in Madden with his 96 trucking, 97 stiff arm, 97 juke move, 95 elusiveness, and 94 spin move.
3) Jamaal Charles, Kansas City Chiefs (OVR: 94)
Charles has everything you want in an all-purpose back, and his incredible speed is represented with 95 elusiveness, 92 speed, 92 acceleration, and 98 agility. He also has a league-best 86 catch rating for running backs.
2) Adrian Peterson, Minnesota Vikings (OVR: 95)
Peterson sat out all of last season while dealing with child abuse allegations, and now he's back and ready to prove he still has a lot left in the tank. He's rushed for 10 or more touchdowns every year in his career (with the exception of 2014), and his career 5.0 yards per carry mean he should be wreaking havoc on opposing defenses again in 2015.
His all-around dominance on the ground is reflected with his power (88 strength, 94 trucking), quickness (90 speed, 92 elusiveness), and agility (96 stiff arm, 95 juke move, 94 spin move).
1) Marshawn Lynch, Seattle Seahawks (OVR: 96)
We all know how good "Beast Mode" has been in Seattle. Lynch is the only running back to rush for over 1,200 yards in each of the past four seasons, recording 11+ touchdowns each year as well. 
His rushing dominance is reflected in his league-best 99 stiff arm rating, 98 trucking, and 89 strength to go along with a 94 juke move rating.
Back to the NFL Newsfeed
Related Topics: NFL, Madden NFL 16